Aircraft overflow parking guidance published by ACI World
With airports having to accommodate entire fleets of grounded aircraft as a result of the COVID-19 pandemic, ACI World has published an advisory bulletin containing best practice guidance.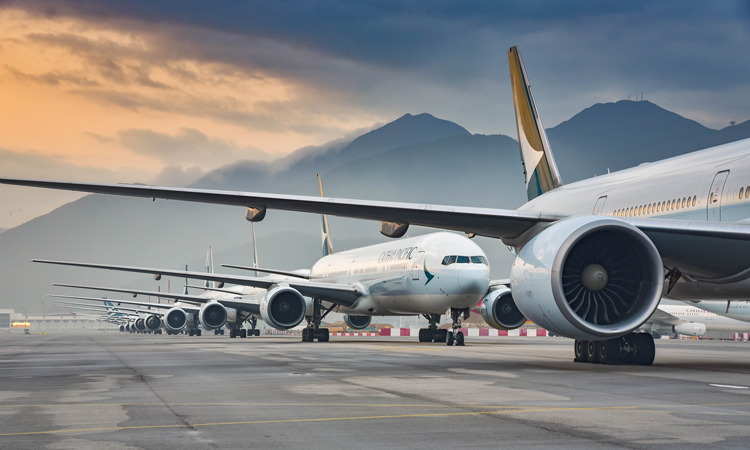 Airports Council International (ACI) World has published a list of practices to assist airports in mitigating the risks created by temporary aircraft overflow parking on airport infrastructure, as many airports are being forced to accommodate entire grounded fleets due to the COVID-19 pandemic.
Angela Gittens, ACI World Director General, said: "The ongoing health crisis has resulted in an unprecedented disruption of global air transport and has imposed operational challenges to airside infrastructure. It is crucial for airports to implement adequate measures to mitigate the risks created by aircraft overflow parking, and to continue to ensure best safety practices and airfield operations. As the industry navigates the crisis and plans for a stable recovery, airport operators should also consider re-certification of runway and taxiway pavements used to park aircraft during the COVID-19 pandemic before resuming operations."
With travel restrictions and border closures being introduced across the globe in response to the pandemic, airports are faced with the challenge of finding locations to support the parking of temporary overflow aircraft, posing major risks to airside infrastructure, including:
Damage from the use of pavement in a way not originally intended
Aircraft damage, whether by foreign object debris (FOD) or the risk of collision
Runway or taxiway incursion
Issues around aircraft access and availability.
The purpose of the advisory bulletin is to provide guidance for special aircraft parking arrangements, outlining key measures and requirements that are needed to diminish the risks created by aircraft overflow parking.
Related organisations
Related people