COVID-19: Live aviation industry briefing – Angela Gittens
Supported by: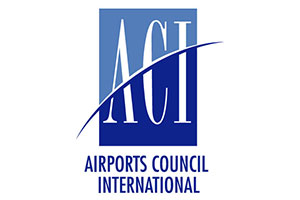 Supported by: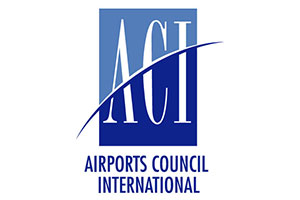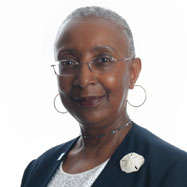 Angela Gittens, ACI World Director General, in this live online briefing unveiled new data and insights on how the COVID-19 pandemic is impacting airports in the short to medium term, whilst outlining what the sector can expect in the long term.
Brought to you by International Airport Review, this live industry briefing is the first in a series designed to ensure you remain up to date in regard to the coronavirus pandemic, with information from leading industry experts. As the global crisis continues to evolve, these briefings will ensure you have access to the most relevant and quality-assured insights.
This exclusive briefing explored:
Current status – where are we today
A summary of the latest global and regional data and insights from ACI World:

Traffic
Revenues
Operations
Jobs

Policy measure recommendations
An overview of how airports are managing and overcoming key issues such as the impact of airport closures and what support is available for airports during these challenging times

Advocacy
Guidance material, advisory bulletins

A future outlook – how should airports prepare?
Expected outcomes and timelines.
Watch on-demand for this exclusive opportunity to hear – directly from Angela – advice on how to manage this COVID-19 crisis.
Stay tuned for more exclusive briefings!
Speaker
SPEAKER
Angela Gittens, Director General of ACI World
Angela Gittens began her tenure as Director General of Airports Council International (ACI World) in 2008. She was formerly airport CEO for Miami and Atlanta and Deputy at San Francisco International Airport. In other previous roles, Gittens served as Vice-President, Airport Business Services for HNTB Corporation, where she led the firm's practice in airport business and strategic planning. As Vice-President at TBI Airport Management, she oversaw the transition to private ownership of London Luton Airport and managed operations contracts at several airports in the U.S. and Canada.
Gittens is a Fellow of the Royal Aeronautical Society, and has served on numerous aviation industry boards and committees including the FAA Management Advisory Committee, the FAA Research, Engineering and Development Committee, the National Civil Aviation Review Commission ('The Mineta Commission'), the Executive Committee of the Transportation Research Board, the Airport Cooperative Research Program Oversight Committee and the Board of Directors of JetBlue Airways. She is also a valued member of International Airport Review's advisory board.
Register
Register to watch this webinar on-demand