State funding announced for modernisation improvements at NYC airports
State funding amounting to $20 million for modernisation and safety improvements at NYC airports was announced by the Governor of New York.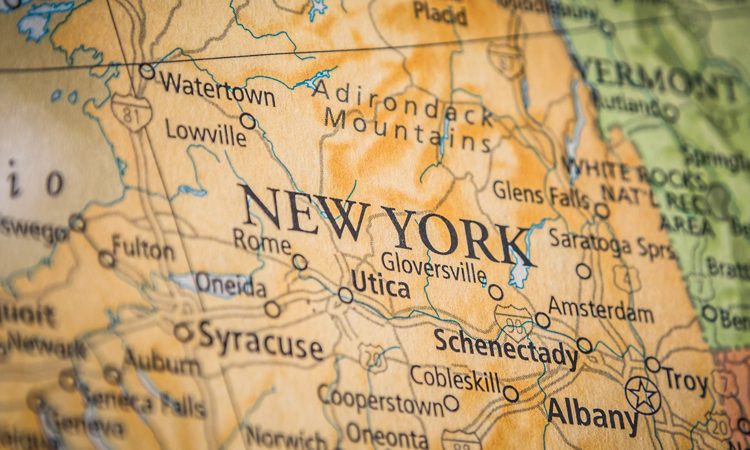 The Governor of New York, Andrew M. Cuomo, has announced the dedication of $20 million in new State funding to airports across New York State that has been allocated to support the modernisation of airport operations, safety improvements and to increase general and business-related aviation capacity. 
The 100 per cent State-funded Airport Capital Grant Program is part of the wider $275 billion State infrastructure programme, which is the largest building project of its kind in the U.S. The announcement of the new funding follows the recent completion of the modernisation and expansion of the Ithaca Tompkins International Airport (ITH), which was announced by Governor Cuomo in December 2019.
Governor Cuomo said: "There is no second chance to make a first impression, and airports often serve as the gateway welcoming visitors to communities across New York. Investing in the modernisation of our airports sends a strong message across the world that the Empire State is a premier destination for travellers and a great place to do business."
The funding provided by the Airport Capital Grant Program supports the $200 million in funding that was made available through the Upstate Airport Economic Development and Revitalization competition by Governor Cuomo. As a result of the competition, transformational projects have been completed that subsequently enhance the customer experience, expand terminal facilities and provide vital transportation hubs connecting visitors from around the world.
Marie Therese Dominguez, the New York State Department of Transportation Commissioner, said: "For decades, our upstate infrastructure and communities were left to decay. Under Governor Cuomo's leadership, New York is re-establishing upstate as a gateway to global commerce and tourism. These grants will allow communities across our state further enhance their economic competitiveness."