Groupe ADP acquires 49 per cent stake in GMR Airports
The financial operation includes a strategic industrial partnership with GMR regarding business development in aviation, retail, IT, hospitality, innovation and engineering.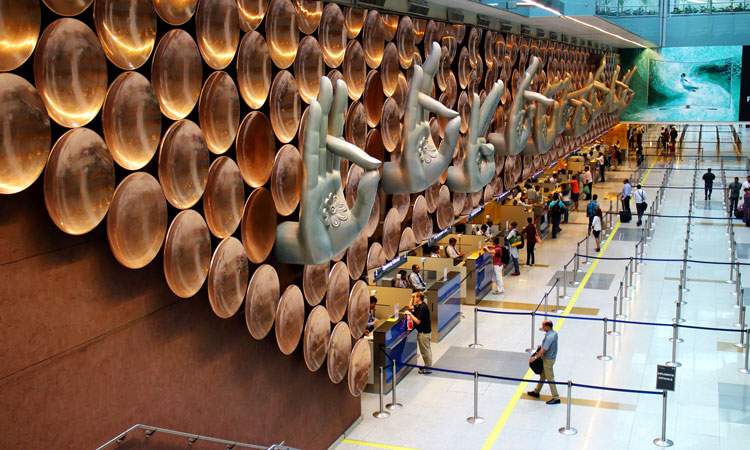 Groupe ADP has signed a share purchase agreement to buy a 49 per cent stake in GMR Airports.
The total purchase price for the 49 per cent stake is 107.8 billion INR (around €1,360 million1).
The operation will unfold in two phases: A first phase will be realised within the coming days for a 24.99 per cent stake. The second phase, for 24.01 per cent, is subject to certain regulatory conditions, notably obtaining the customary regulatory approvals for that type of project, in particular from the Reserve Bank of India. It will be concluded during the upcoming months.
Once this operation is completed, GMR Airports will be jointly owned with GMR Infrastructure Limited (GIL), listed entity of GMR Group, which will keep a 51 per cent stake and retain control over the company. Groupe ADP will be granted highly extended governance rights.
GMR Airports has a portfolio of assets comprising of seven airports in three countries (India, Philippines and Greece) and a subsidiary specialised in project management (GADL).
Three out of the seven airports are operated by GMR Airports: Delhi International Airport and Hyderabad International Airport in India (fully consolidated within GMR Airports' financial statements), and Mactan-Cebu Airport in the Philippines (consolidated under the equity method in GMR Airports' financial statements). They handled a total of 102 million passengers in 20192, an increase of 8.4 per cent compared to the previous fiscal year.
The four other airports, which welcomed 22 million of passengers in 2019, are either currently under development (Goa and Heraklion) or won after a bidding process (Nagpur and Bhogapuram). They will be operated by GMR Airports once the works are completed.
Augustin de Romanet, Chairman and Chief Executive Officer of Aéroports de Paris SA-Groupe ADP, commented: "This acquisition comes with a robust industrial partnership and enables Groupe ADP to build, only two years after taking control of TAV Airports, a unique worldwide network of airports with a solid industrial expertise and strong development capacities."
References
Excluding acquisition costs, exchange rate EUR/INR=79.35
Total traffic recorded at 100 per cent