Auckland Airport opens road project to improve transport links
A new infrastructure project that will consist of improvements to road width, pedestrian paths and bus stops, has been opened by Auckland Airport.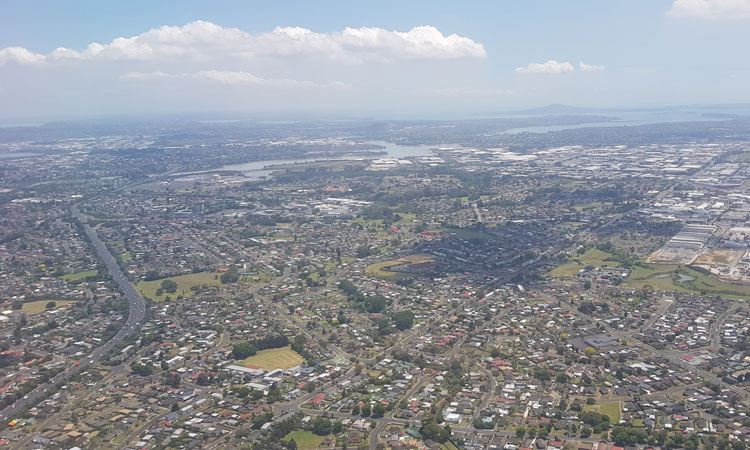 Auckland Airport has announced that it is launching an important year of delivery on infrastructure projects as work begins on its major southern gateway. One of these initiatives is the multi-million dollar infrastructure project on Laurence Stevens Drive in Auckland which will aim to bring better transport links from the south of the airport, connecting with major public transport projects and providing a resilient roading network inside the airport precinct.
The project will see the road widened with a new inbound high-occupancy vehicle lane added. Pedestrian paths and bus stops on Laurence Stevens Drive will be improved and two new bus stops added, the airport said.
André Lovatt, General Manager Airport Development and Delivery, said the project will link to the new Park & Ride South facility and complements a joint investment by the New Zealand Transport Agency and Auckland Transport in safety improvements and priority lanes.
We're boosting accessibility for important public transport links"
"As we deliver on these projects, we're boosting accessibility for important public transport links," said Mr Lovatt. "The Laurence Stevens Drive redevelopment is a cornerstone project on our path to improving access for public transport from the Puhinui Interchange and easing traffic flow on the southern corridor to the airport. Ultimately, there will be more options for travellers to get to and from the airport.
"We're working with our partners to ensure better journeys for all travellers – whether they're flying out from the airport or driving here for work."
Auckland Airport has said it is investing in various projects to upgrade its transport network. These projects will help the airport handle the expected more than 40 million passengers and 260,000 flights a year by 2044 – double the number of passengers accommodated today.
The airport has said the project is scheduled to run until December 2020.
Related airports
Related regions