Terminal 3 modernisation completed at Sky Harbor International Airport
All stages of the $590 million terminal expansion will be completed and operational upon the opening of the northern concourse in February 2020.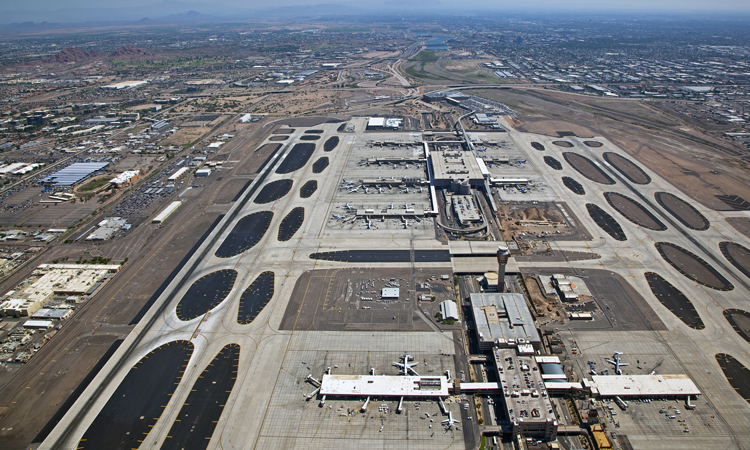 Phoenix Sky Harbor International Airport (PHX) has announced that the extensive modernisation of its Terminal 3, the John S. McCain III Terminal 3, has been completed.
After originally opening in 1979, the final stages of the $590 million modernisation programme will be complete and operational once the newly renovated north concourse opens.
Kate Gallego, the Mayor of Phoenix, said: "This is a great day for Phoenix. We dedicated Terminal 3 to one of our nation's greatest public servants – John McCain. We also marked the completion of a multi-year modernisation project at the airport. The new concourse will be home to local restaurants, stunning art, a nursing room and increased energy-efficiency standards. This is another important investment in our state's number one economic driver."
The updated north concourse will feature 10 airline gates and new shops, restaurants and customer amenities – including an animal relief area, a nursing room, a family restroom, hearing loop connectivity in the gate areas, and access to power from every seat. 
Modernisation plans focused on highlighting the charm of the region. New restaurants represent local favourites and will give visitors a taste of what the area has to offer, and, as with the two previous components of the modernisation programme, the north concourse offers views of Phoenix's desert landscape, including Camelback Mountain, and plenty of natural light.