Newcastle Airport announces 2035 net-zero emissions target
Despite European airports' efforts to achieve net-zero emissions by 2050, Newcastle Airport will work to achieve the target 15 years early.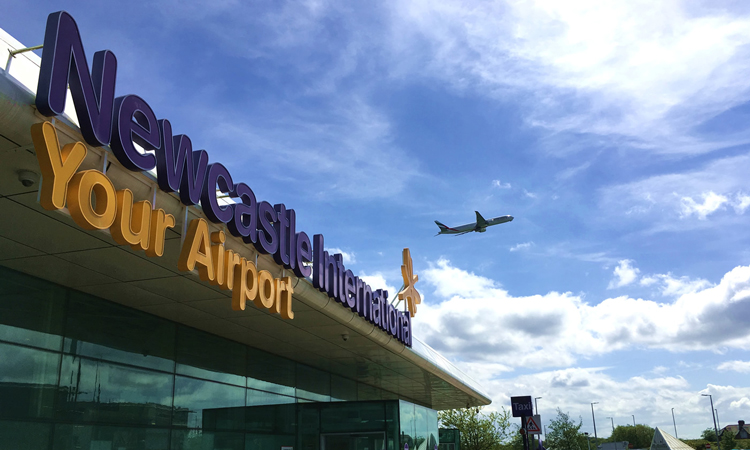 Credit: Newcastle International Airport
Newcastle International Airport (NCL) has announced ambitious plans that will work to help the airport achieve net-zero emissions by 2035. Though the majority of airports across Europe have announced plans to be net-zero by 2050, Newcastle Airport, the largest airport in the North East of England, has brought forward its target date to align with the end date of its masterplan and its centenary year in 2035.
Chief Executive at Newcastle International Airport, Nick Jones, said: "Decarbonising the airport before 2035 will be a challenge, but this is something that we feel strongly about. Newcastle international Airport is an extremely important asset to the region and we pride ourselves on being a good neighbour. The people of the North East are at the heart of everything we do, so it is vital that we make the changes needed to be able to grow the airport in a sustainable manner that protects the environment we all live and work in."
In order to achieve the target, Newcastle Airport will introduce a brand new fleet of electric vehicles to be utilised across the airport, including passenger and car park buses. Other efforts include taking steps to procure and generate renewable energy, shifting to new technologies, and improving available facilities for passengers with electric vehicles.
Additionally, the airport will take action to help stakeholders reduce carbon emissions from incoming and outgoing flights, including working with airlines to encourage more use of the latest, most efficient aircraft.
Paul Maynard, the UK's Aviation Minister, said: "Newcastle Airport's target of becoming net zero by 2035 shows a firm commitment to tackling climate change. This impressive environmental ambition is just one of the ways the airport is serving the needs of its community, helping make the UK cleaner, greener and more environmentally-friendly."