Munich Airport officially welcomes new President and CEO
Jost Lammers assumes his new duties from Dr. Michael Kerkloh, who has been Munich Airport's long-standing President and CEO.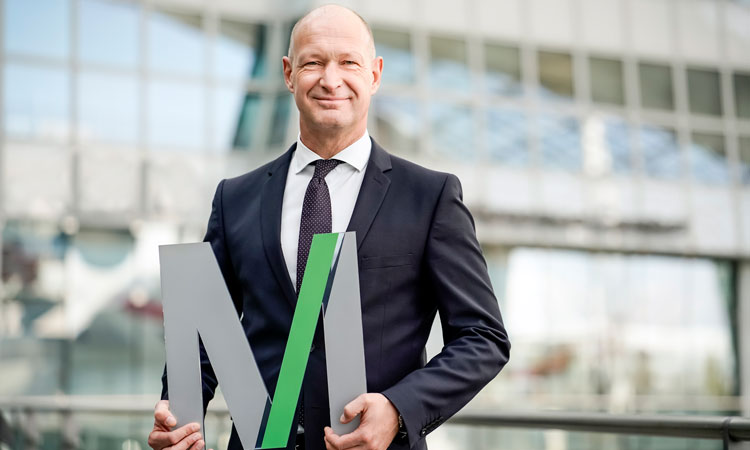 Copyright: Munich Airport
Experienced aviation expert, Jost Lammers, began his new duties as President and CEO of Munich Airport on 1 January 2020 following the retirement of his predecessor, Dr. Michael Kerkloh. With the appointment of the new CEO, Munich Airport said goodbye to its long-standing President, CEO and Labor Director of Flughafen München GmbH (FMG).
Lammers is no stranger to leading positions in the aviation industry, having held senior management roles at various European airports since 1998. His new duties will include heading FMG's leadership team, alongside Managing Directors Thomas Weyer (CFO and Infrastructure) and Andrea Gebbeken (Commercial and Security). 
International Airport Review is delighted to announce that Munich Airport is the host airport partner for our annual conference, Airport IT & Security, taking place in Munich from 19 October to 21 October 2020.
The new CEO has worked with and alongside the aviation industry throughout his life. After completing his military service with the German air force at a young age, Lammers made his professional start in the world of airports when transferred to Hochtief Airport GmbH in 1998.
In 2004, he was appointed as Managing Director of Flughafen Düsseldorf Ground Handling GmbH, a provider of ground handling services at Düsseldorf Airport. Four years later, he was hired as the CEO of Budapest Ferenc Liszt International Airport where he remained until the end of 2019.
Lammers follows Kerkloh's footsteps further, at the international level, after he succeeded Kerkloh as the President of Airports Council International (ACI) Europe during the summer of 2019.