Aden International Airport transformation project launched by SDRPY
The project will work to modernise Aden Airport and bring it up to the standards of the International Civil Aviation Organisation (ICAO).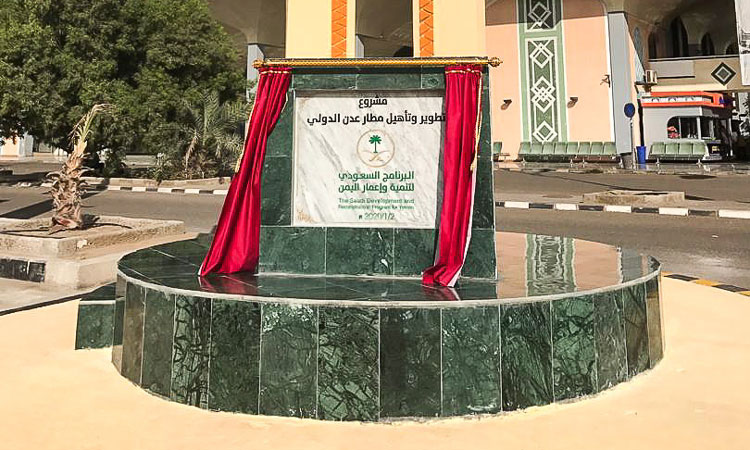 Copyright: Saudi Development and Reconstruction Program for Yemen (SDRPY)
The Saudi Development and Reconstruction Program for Yemen (SDRPY) has launched the first phase of a new transformation project dedicated to rehabilitating and upgrading Aden International Airport.
The project will fully modernise and expand the current site, making the airport a non-stop, world-class hub for international and domestic flights for the first time in its history.
Eng. Hassan Alattas, SDRPY's Projects and Studies Director, said: "The objective of this project is to bring Aden Airport up to ICAO standards as quickly as possible, connect Aden directly to the countries in the region, and increase the airport's capacity to handle a much greater number of flights. This will represent a new era in the airport's history because this facility has never functioned consistently to international standards before."
The project will be undertaken in three phases: Phase 1, which is now underway, will focus on providing electricity, safety measures and transportation; Phase 2 will consist of constructing and connecting vital service systems, such as telecommunications, navigation and air traffic control; and Phase 3 will focus on alignment of airport facilities and operations with ICAO standards in all areas, including safety, electricity supply, interior and exterior infrastructure, air traffic control and navigation.
President of the General Authority for Civil Aviation and Meteorology, Captain Saleh Salim bin Nahid, said: "Laying down the first building blocks of development and strategic projects for Aden International Airport will contribute significantly to raising the standards of the airport and the quality of services available to travellers and airlines."
Due to an outbreak of conflict in early 2015, Aden International Airport was forced to close. July 2015 saw the first aircraft to land at the airport in four months, as Saudi planes began delivering aid and equipment, and there has been limited service ever since. The groundbreaking of the project represents a historic occasion for Aden and Yemen as a whole, marking the reopening of the country to the outside world and the added national and regional economic value generated by the project itself.