Airservices Australia to establish A-CDM at four major Australian airports
Brisbane, Sydney, Melbourne and Perth Airports will all benefit from the implementation of airport collaborative decision making.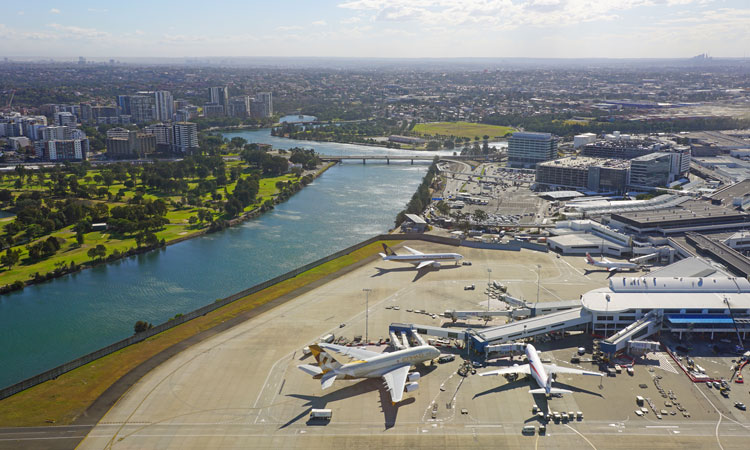 As a result of a historic agreement between Australia's largest airports and airlines and Airservices Australia, four of the country's major airports will benefit from the implementation of airport collaborative decision making (A-CDM). This represents a significant step closer to a new initiative set to deliver efficiencies worth $40 million for the aviation industry.
Airsevices Australia is working in collaboration with the Qantas Group, Virgin Australia Group, Alliance Airlines and each of the four largest airport corporations in order to bring A-CDM to Brisbane, Sydney, Melbourne and Perth Airports.
Paddy Goodall, Airservices ATM Network Services Manager, said: "The aviation industry has recognised that optimising the network and providing a seamless passenger experience cannot be achieved by each company or organisation working in isolation. This programme shows we can all work together to achieve better outcomes for the travelling public and to reduce carbon emissions."
The technology will share specific information with all involved parties in preparing aircraft for flight and will aim to reduce waiting times for departing planes in peak periods. The benefits of A-CDM lie in the real-time data exchanges between air traffic control, network operations, airport operators and ground handlers – this information includes data regarding aircraft arrival, turn-around and departure times. Ultimately, the technology results in an improvement to operational efficiency, a reduction in delays and provides the capability to provide passengers with more  accurate information.
Airservices Australia's efforts show that $40 million can be saved on fuel, maintenance and carbon emissions by airlines over nine years, following the introduction of A-CDM, which will result in a seven per cent reduction in departure waiting times at peak flight periods.
Sydney Airport Operations General Manager, Matt Duffy, said: "Sydney Airport is proud to support this programme which represents the collective desire of the aviation industry to constantly evolve and improve for the benefit of all our customers and stakeholders."