Concessions manager chosen for Newark Liberty Airport's Terminal B
Fraport has been chosen to manage approximately 47,000 square feet of Newark Liberty Airport's Terminal B's concessions space.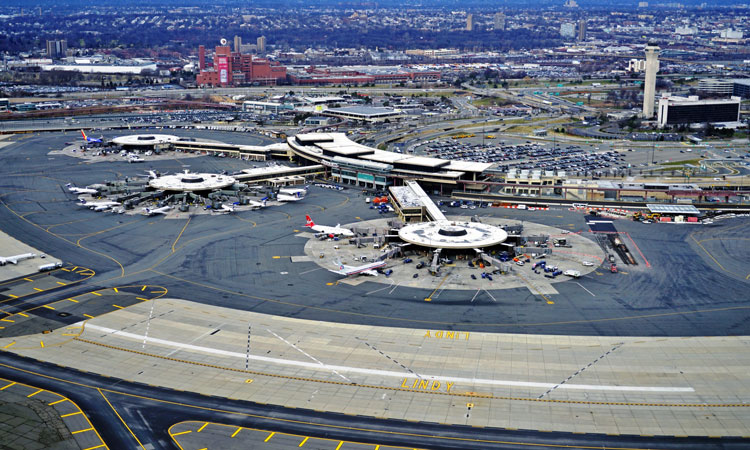 The Port Authority Board of Commissioners has selected Fraport USA, Inc to manage concessions operations at Newark Liberty International Airport's Terminal B to improve concession operations and passenger satisfaction.
Under a five-year agreement, Fraport will be responsible for managing approximately 47,000 square feet of Terminal B concessions space, as well as the loading dock and storage facilities that support these operations. Fraport is replacing Unibail-Rodamco-Westfield (URW) Airports as Terminal B concessions manager.
"The Port Authority is focussed on making significant investments to improve the customer experience in the short and long term," said Kevin O'Toole, Chairman, Port Authority. "We are excited that Fraport will be joining us on our journey to creating a brand-new Newark Liberty Airport."
As part of its growing commitment to new world-class concessions at all of its facilities, the Port Authority has introduced 22 Jersey-centric shopping and dining destinations to Terminal B customers in 2019, totalling more than 25,000 square feet.
The Port Authority has said the concessions program is a key component of the major redevelopment of Newark Liberty currently underway, including the largest design-built project in New Jersey history, the $2.7 billion Terminal One Redevelopment Program.
"We're backed by an experienced team that understands passenger and airline needs and that is committed to continuously improve the customer experience at airports," added Brett Kelly, Fraport USA's Interim CEO. "Fraport's expertise worldwide is the gold standard for customer-centric airport development, management and concession operation, and we take great pride in bringing that to Newark Liberty International Airport."
A number of other features have been added across the Port Authority's commercial airports to enhance the travel experience, it said, including unlimited free Wi-Fi, upgraded restrooms, family-friendly amenities and real-time information on wait times at security and taxi lines, as well as better taxi access and ease and improved taxi time management.
The agreement is set to go into effect on 1 February 2020.