'LGA Connect' airport ride-share service to be piloted at LaGuardia Airport
Via and PANYNJ have announced the 'LGA Connect' service, which will extend on-demand public transport from the airport with flat-rate shared journeys.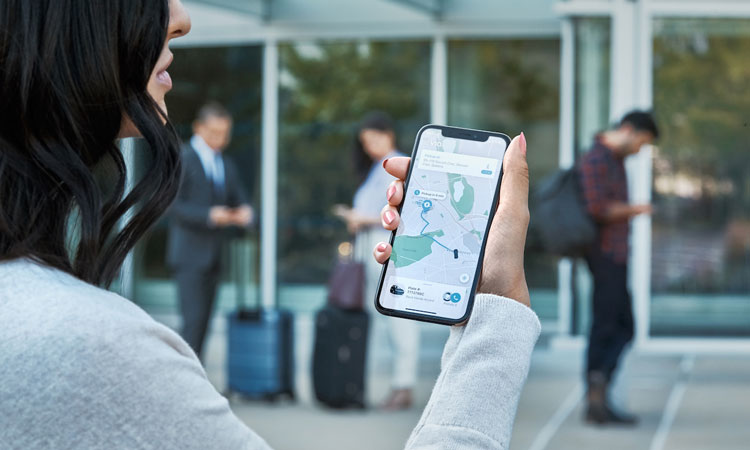 Copyright: Via
The Port Authority of New York and New Jersey (PANYNJ) and Via have announced that LaGuardia Airport will pilot a new shared ride service, LGA Connect, from the airport to all five boroughs, with users benefiting from a seven day, 17 hour-available flat-rate service.
LGA Connect will aim to reduce the number of private vehicle trips made from the airport; ultimately reducing congestion and making shared ride services more convenient and affordable. The technology will provide users with full transparency and price consistency, and travellers can expect $15 flat-rate journeys from the airport to Manhattan, Brooklyn and Queens, and $20 to Staten Island and the Bronx. 
La Guardia Airport welcomed over 30 million passengers during 2018, with more than 90 per cent of them using private vehicles, individual taxis and similar methods of travel in order to arrive or depart from the airport. LGA Connect offers an opportunity for the public and private sectors to work together in order to introduce a solution that could heavily reduce congestion and emissions.
Executive Director of The Port Authority of New York and New Jersey, Rick Cotton, said: "This pilot with Via builds on two Port Authority priorities: Customer experience and sustainability. We are in the peak of construction of an entirely new airport with the high-volume holiday travel season now upon us. Since the agency is constantly looking for ways to reduce congestion and improve the LaGuardia experience, we welcome Via's LGA Connect service which offers LaGuardia travellers a sustainable, affordable option to reach their final destinations in all five boroughs, including travel public transit hubs."