Manchester Airport releases first-look at new PremiAir terminal
The new PremiAir terminal offers passengers the opportunity to purchase the private travelling experience, including modern spaces and private transfers.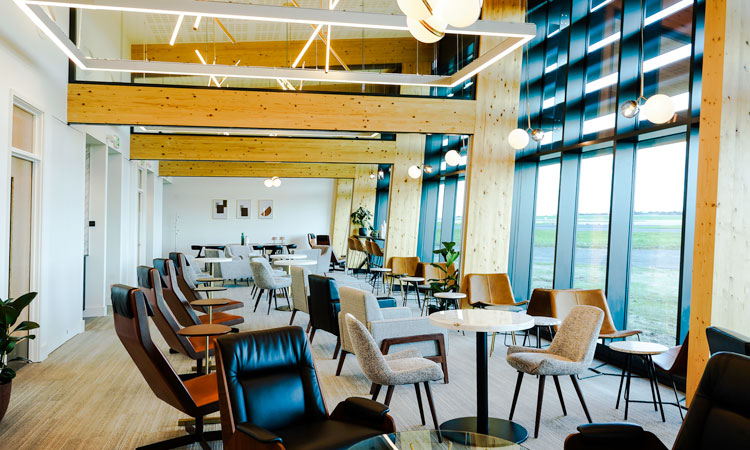 Copyright: Manchester Airport
Manchester Airports Group has released pictures of the new private terminal recently opened at Manchester Airport, PremiAir.
The pictures show what passengers can expect from the terminal, which welcomes customers of 23 airlines with a new option for departing from and arriving at Manchester. Discreet security and private transfers to awaiting aircraft are some of the new opportunities that the private terminal offers.
General Manager of PremiAir, Mart Louwerse, said: "We are so excited to be open and to be able to show off what we have to offer. PremiAir is a stunning, highly individual space, and you can't experience anything like it elsewhere in aviation at such a competitive price point. We are also delighted to now have 23 airlines on board and we hope to add to that list in the coming months, to give an ever bigger slice of Manchester Airport's passengers the opportunity to sample the private jet experience at Manchester. Guests are welcome to use PremiAir, whether they're travelling to a vital business meeting or as an extra special start to the holiday of a lifetime."
The PremiAir facility is separate from the main terminals at the airport on the western edge of the airfield, designed specifically for customers who wish to purchase the private experience.
The terminal is home to design-led modernist lounges and is run entirely by Manchester Airports Group's own specialist team, designed to provide passengers with convenience, comfort and style when travelling. The space has been designed to welcome natural light, includes spacious lounges with exposed wooden beams, state-of-the-art furniture and runway views – just a selection of features that passengers choosing to utilise PremiAir can expect. High-speed Wi-Fi and premium food and beverage options are amongst other options that are on offer.