New taxiway featuring remote de-icing facilities opened at Luton Airport
The second of three new taxiways has been completed ahead of schedule at Luton Airport, featuring one of the largest remote de-icing facilities in Europe.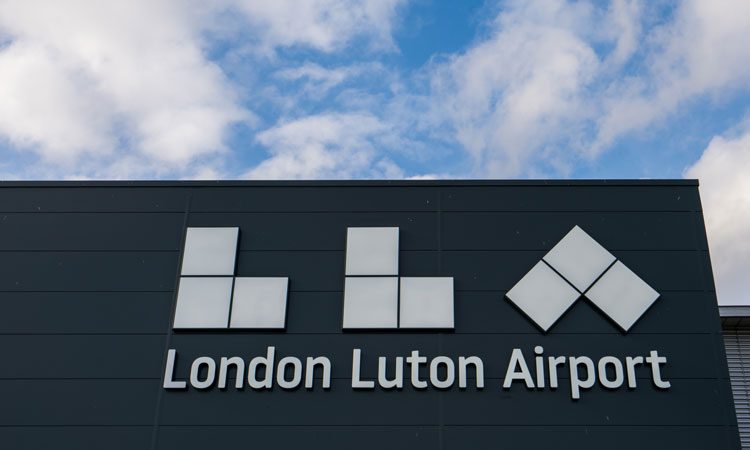 London Luton Airport (LLA) has opened Taxiway Foxtrot, the second of three new taxiways being built as part of its £160 million transformation programme, ahead of schedule.
Work began in January 2019 and was completed in August, with all construction carried out by local firm, Ryebridge, and managed by consultancy firm Turner & Townsend. 
Following the completion of Taxiway Bravo in early 2018, Taxiway Foxtrot will help the airport manage aircraft ground movements more efficiently, contributing to the airport's continuous efforts to minimise delays.
The new taxiway is 520m long and includes one of the largest remote de-icing facilities in Europe. The facility can de-ice up to seven planes simultaneously, incorporating 600m of drainage to ensure that all excess liquid is collected and disposed of safely. The facility is designed to help the airport limit delays during exceptionally cold weather.
Operations Director at Luton Airport, Neil Thompson, said: "This new taxiway will enable us to efficiently manage the ever-increasing number of aircraft that use the airport. The de-icing facility will also help us and our airline partners to deliver punctual departures year round, whatever the weather." 
LLA has invested over £160 million into the airport, with the aim of transforming the space and increasing capacity to 18 million passengers yearly by 2020 after welcoming over 16 million passengers in 2018. The new taxiways are only a part of a multitude of developments happening throughout the airport.