Simferopol Airport trials fully electric freight vehicle
Simferopol's General Director, Evgeni Plaksin, has said that the testing of these electric vehicles is one of several initiatives the airport is supporting as it looks to introduce new technologies.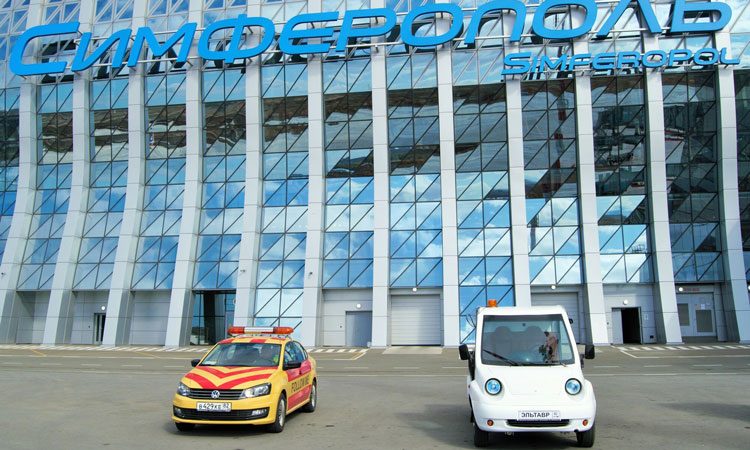 Simferopol International Airport has been successfully trialling an electric freight vehicle for transporting baggage and cargo at the airfield.
The vehicle, which was designed and manufactured at the Eltavr Crimean Research and Production Enterprise, was used in a test run of 10 days.
The fully electric vehicle is capable of carrying one tonne of cargo, and a further five tonnes in pulled carts. Fully charged in 3.5 hours, it has a range of 150km for each full charge.
The vehicle is very much a local initiative, with the steel frame and fiberglass body being made in Simferopol. The engine has been modernised specifically for the vehicle, which runs on lithium-iron-phosphate batteries which are designed for daily operation for 15 years.
It has been developed with the region's harsh climate in mind and is designed for operation in all seasons.
There are future plans to make the vehicle driverless. A prototype unmanned version of an electric vehicle has already been tested at the Dmitrov training ground (in the Moscow region).
General Director of Simferopol International Airport LLC, Evgeni Plaksin, welcomed the trial's success and noted the vehicle as one of "many samples of specialised equipment of Russian production" at Simferopol.