San Diego's Airport Innovation Lab field tests autonomy and AR concepts
The unique Innovation Lab was launched to reduce barriers for companies looking to break into the aviation industry with new technologies and solutions.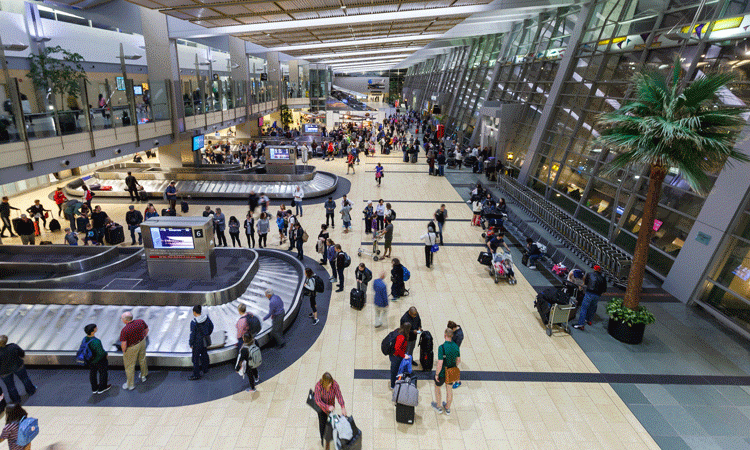 Airport-oriented solutions ranging from autonomous robots in security to an augmented reality experience are being 'field tested' at San Diego International Airport (SAN) in its unique Airport Innovation Lab.
The third group of innovators that have been welcomed into the Lab's 16-week programme is comprised of six companies with wildly varied concepts.
From now until mid-December 2020, these companies will beta test and refine their ideas in an operating airport setting. The unique Lab occupies part of the former Commuter Terminal building at SAN.
The six companies now integrated into the group are Cloud Club, Lift Your Eyes, Lorenzo Designs, Nüdel Kart, NXT Robotics, and QBRIO Inc.
"This may be our most exciting batch to date," said Rick Belliotti, Director of Customer Experience and Innovation at SAN. "These companies have ground-breaking ideas that address and can potentially improve the airport experience. The ones that succeed will create good feelings in the airport environment."
Successful applicants have an existing prototype that can be tested in an airport environment and ideas that are new to U.S. airports.
At the end of the programme, successful innovators have the potential to win a contract from the San Diego County Regional Airport Authority, the airport's owner and operator, and/or gain entry to other airports and analogous businesses including transportation hubs and convention centres.
Later in 2019, the Lab will begin recruiting for its fourth group of innovators.
"We are building a team of problem-solvers who want to help us improve our already highly rated customer satisfaction," said Kimberly J. Becker, Airport Authority President/CEO. "Those innovations that work at SAN will add to our ability to deliver good feelings nonstop."