LAX and Van Nuys Airports receive accolade for greenhouse gas reduction
As part of ACI's Airport Carbon Accreditation programme, LAX and Van Nuys Airport have received the highest certification before an airport is carbon neutral.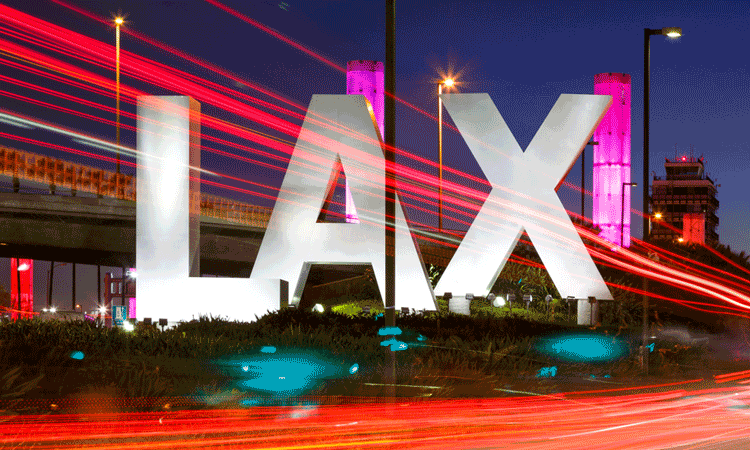 Los Angeles International Airport (LAX) and Van Nuys general aviation airport (VNY) have been certified by ACI-Europe as "Level 3-Optimisation" as part of their Airport Carbon Accreditation (ACA) programme; the highest certification before a facility becomes carbon neutral.
This marks the first time that VNY has achieved Level 3 certification under the voluntary programme, which requires airports to have their efforts to quantify and reduce greenhouse gas emissions independently verified by ACI-Europe. This is the third year in a row in which LAX has been certified at Level 3. There are four levels of certification: Mapping, reduction, optimisation and neutrality.
Deborah Flint, Chief Executive Officer, Los Angeles World Airports (LAWA), said: "Van Nuys Airport is one of the busiest general aviation airports in the world, and it is being recognised as one of the greenest. Climate change is one of the greatest challenges of our day and it's incumbent on all of us, including airports, to innovate to reduce carbon emissions and operate in a more sustainable manner. We are proud that both LAX and Van Nuys Airports have been recognised by Airports Council International for being on the leading edge of sustainable operations."
VNY was first awarded ACA certification at Level 2-Reduction in 2017. In addition to footprint mapping and carbon management toward a reduced carbon footprint that is required of ACA Level 2-Reduction, certification at ACA Level 3-Optimisation recognises an airport's efforts to expand its mapping and carbon management efforts to emissions made by third parties operating at the airport. 
VNY is committed to reducing greenhouse gas emissions five per cent below 2013 levels by 2025. VNY has replaced many fleet vehicles with cleaner, low- or zero-emission vehicles in the past few years. Currently, approximately 20 per cent of VNY's fleet is electric. Overall, about 48 per cent of VNY's fleet is comprised of alternative fuel vehicles. As of summer 2019, six VNY tenants are certified in the L.A. Green Business Program. In 2018, Aeroplex/Aerolease completed a 1.5 megawatt solar project on its facility. Six other tenant solar projects are underway. Once completed, VNY will have one of the largest solar energy systems of any general aviation airport with an estimated annual production of 44.6 million kilowatts of clean energy.
VNY and LAX also are long-time participants in the Los Angeles Department of Water and Power's Green Power Program, which helps the utility provider green its energy supply. Earlier in 2019, VNY became the first general aviation airport to supply sustainable alternative jet fuel to aircraft operators.
LAX was first recognised as an accredited airport under the programme in 2016 when it was certified at Level 2 and has been certified at Level 3 since 2017. As one of the nation's leading airports on sustainability, LAX has set a goal of reducing the airport's greenhouse gas emissions to below 45 per cent of 1990 levels by 2025, 60 per cent by 2035 and 80 per cent by 2050.
To achieve these ambitious goals, LAWA has already implemented a number of programmes and policies that reduce greenhouse gas emissions:
LAX operates an award-winning co-generation central utility plant, which provides a savings of 1.6 million kilowatts annually and was certified "Leadership in Energy and Environmental Design – Gold" by the U.S. Green Building Council in 2015. LAX has also implemented a number of air quality and emissions reduction policies, such as the Alternative Fuel Vehicle Policy and Ground Service Equipment Emissions Reduction Policy. Currently, 35 per cent of ground support equipment operating at LAX is powered by electricity.
Since 2015, changes in ground service equipment have resulted in significant emissions reductions, equivalent to removing approximately 176,000 passenger vehicles per day. In 2018, LAWA launched an incentive programme to support operators in purchasing zero-emission or near-zero emission vehicles.
LAWA operates a Clean Fleet Program, which is the nation's largest airport alternative-fuel fleet, and a Clean Construction Program, in which an independent third party oversees a wide range of actions designed to reduce emissions
About 21 per cent of LAWA employees participate in a ride-share programme
There are more than 150 electric vehicle chargers installed at LAX
The LAX FlyAway bus served more than 1.9 million passengers last year, resulting in reduction of 3,674 metric tonnes of carbon emissions
Alternative fuel vehicles make up over 60 per cent of LAX's fleet; 15 per cent of the fleet is now all electric. LAWA has approved the purchase of 20 new electric airfield buses for LAX.
Through the LAX Food Harvest Food Donation Program and organic waste recycling pilot programme, LAWA diverted about 100 tonnes of food waste from the landfill last year.
LAWA will soon release a Sustainability Action Plan, which sets forth bold, but achievable and actionable sustainability goals and targets for energy, water, emissions and waste. The action plan will closely align or support the city of Los Angeles' updated Sustainable City pLAn, also known as L.A.'s Green New Deal.