Passenger experience during 2019 is significantly varied at UK airports
The UK's busiest airports have fallen victim to their capacity constraints as passenger feedback suggests that more needs to be done to accommodate the exponential traffic growth.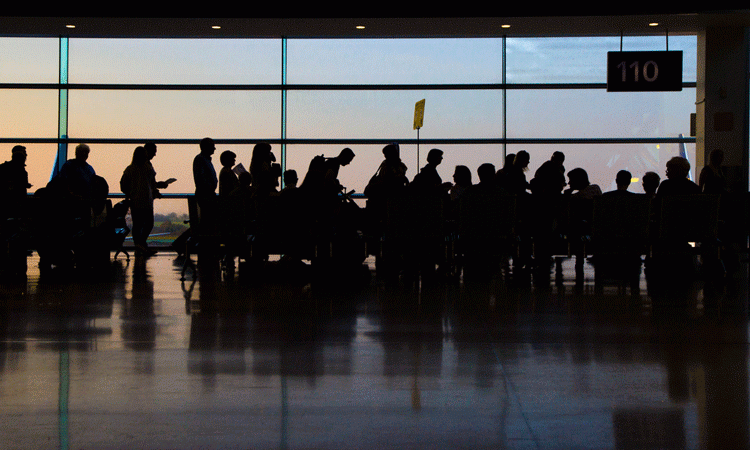 Passenger experiences at small and large hubs are worlds apart, according to the results of 2019's Which? airport survey.
Regional favourites including Doncaster Sheffield and London Southend once again left their bigger rivals in the shade as many airports struggle to cope with the demand of busier skies.
Luton has been rated the worst large airport for the fourth year running, a status it also shared with Stansted in 2015. In fact, it has found itself scraping the bottom of the table every year since the survey was first launched in 2013. The survey was based on 6,237 passenger experiences at UK airports, rating everything from queues at passport control to the price of food and drink in the terminal.
Worst airports in the UK
Luton mustered a disappointing customer satisfaction score of 43 per cent with frustrated flyers complaining of long security queues, airside crowds and limited seating. The results suggest that the airport is just too small to handle its 16.8 million passengers a year, despite multi-million pound terminal improvement works being completed in December. While passengers appreciated the newly-refurbished restaurants and shops, the less sales-focused areas of the airport were described as 'tatty' and 'antiquated'. Luton was just one percentage point above bottom place Belfast International, which bucked the small hub success story. Northern Ireland's busiest airport came under fire for its slow-moving queues, crowded terminals and pricey parking charges – with one passenger describing it as 'tired and shabby'.
The UK's best airport
For the third year running, small airport Doncaster Sheffield achieved the top spot with an exceptional customer score of 86 per cent. Thanks to serving just 1.2 million travellers a year, it has retained a 'small and uncrowded' feel. Passengers raved about its easy-access parking and 'short or non-existent' queues. A massive 97 per cent of those who used the airport in the last 12 months told us they would recommend Doncaster Sheffield to friends and family, praising its 'personable and helpful' staff.
Best London airport
While you can't always choose where you fly from, Southend airport is your best bet if you live in London or the South East. Despite being London's smallest commercial airport (it serves just over one million passengers a year compared to Heathrow's 80 million), it makes a big impression with a customer score of 79 per cent. The airport is compact, with the walk from the departure lounge to the furthest gate taking just two minutes. Passengers hailed it as 'uncrowded and comfortable', with one suggesting 'other airport operators should be sent there for training'. By comparison, the highest scoring large hub was Heathrow's Terminal 5 with a less convincing 66 per cent.