Using biometrics in multiple stages of the passenger's journey
For our Guide to Biometrics, International Airport Review spoke to Simon Wilcox, Programme Manager for Automation at Heathrow Airport, to find out how biometrics are capable of providing a more efficient and secure journey.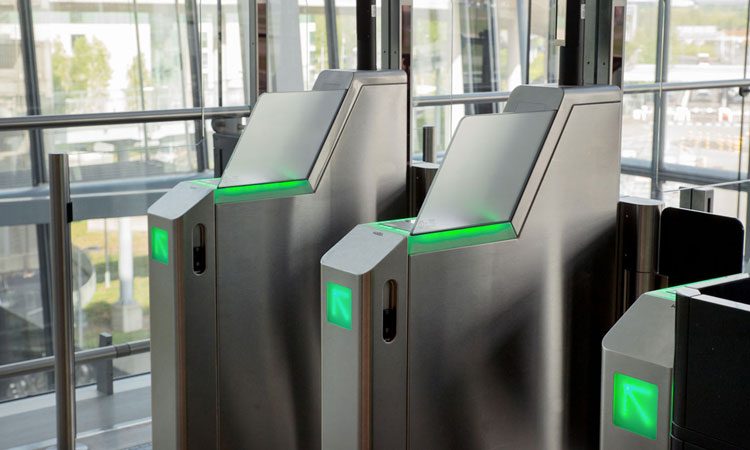 What challenges does Heathrow face in terms of passenger processing?
One of the main challenges when it comes to passenger processing can be the bottlenecks that form in different stages of the passenger journey, i.e. at check in, bag drop and when boarding a flight. Our self-service bag drops have helped to alleviate the queues at these points, giving more confident passengers the choice to check their bags in themselves, and freeing up colleagues so that they're better able to provide assistance to the passengers who need it the most.
How will the rollout of biometric technology help?
An end-to-end biometric rollout is the natural next step of this process. Now that passengers have the choice to be able to check themselves in, drop their bags and board at the gate, we're exploring ways that these processes can be streamlined. Facial biometrics are key to doing that.
At Heathrow, we've been using infrared facial biometrics for approximately 10 years for passengers departing on domestic flights. We have installed eGates at the border which use biometrics and the technology performs very well with a number of stakeholders: The government is in the process of making eGates accessible for more countries.
Facial recognition is preferred because of the relative ease with which it fits into existing systems, behaviours and processes while removing the potential for human error. Biometrics allow us to provide a more efficient and secure journey and Heathrow is working collaboratively with airlines and other stakeholders as part of our MoU with IATA; playing a significant role in the development of facial biometrics internationally.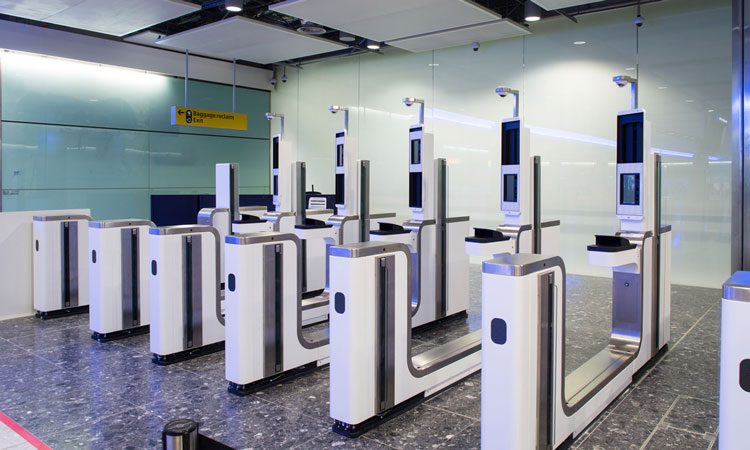 Can you talk us through the trial thus far?
Heathrow has long been working towards a goal of having a seamless passenger identification system, from check-in, through security, boarding and back to immigration on return, and our plan to have biometrics used in more stages of the departing passenger's journey from this summer is significant progress towards that. Our airport is incredibly busy handling over 80 million passengers annually and this number is set to grow significantly with expansion in the coming years. We need to make sure that we're future proofing our airport and providing a frictionless passenger experience.
Heathrow Airport is made up of many moving parts and introducing any new technology to this can be challenging. We need to consider passenger experience, regulation and business value before making large changes to our operation. With that said, we believe facial biometrics can achieve benefits for Heathrow, airlines and most importantly the passengers, by enabling our people to process large numbers of passengers quickly and securely.
The end-to-end trial taking place this summer will mean that passengers can biometrically enrol whilst completing self-service bag drop and then use their face to enter security and board the flight. This will significantly reduce the number of times that passengers need to show their passports and boarding passes throughout their journey, allowing them to travel through the airport more quickly.
Biography
Simon Wilcox leads Heathrow Airport's Automation of the Passenger Journey programme which is focused on the development of an end-to-end passenger journey which is personal, simple and reliable. He is an experienced airport operator with over 15 years in the aviation industry and has an MSc in Air Transport Management. Wilcox started his career at a flight training centre whilst studying for his commercial pilots licence. He later moved to work for BAA at both Southampton and Heathrow and took on senior roles in airside ops, terminal management, security, operational readiness and ultimately running the day-to-day operation at Heathrow. Having worked in the Middle East with Qatar Airways in 2010 and 2011, Wilcox returned to Heathrow and has spent the last five years involved in the running of Heathrow's £3 billion Capital Portfolio.