Diversity and positivity are fundamental to QAL's strategic plan moving forward
Following on from Queensland Airports Limited becoming the first airport operator in Australia to achieve a recognition as 'a great place to work', International Airport Review's Editor, Tara Nolan, spoke to the Chief Financial Officer, Amelia Evans, regarding why an engaged and positive workforce is imperative for an airport.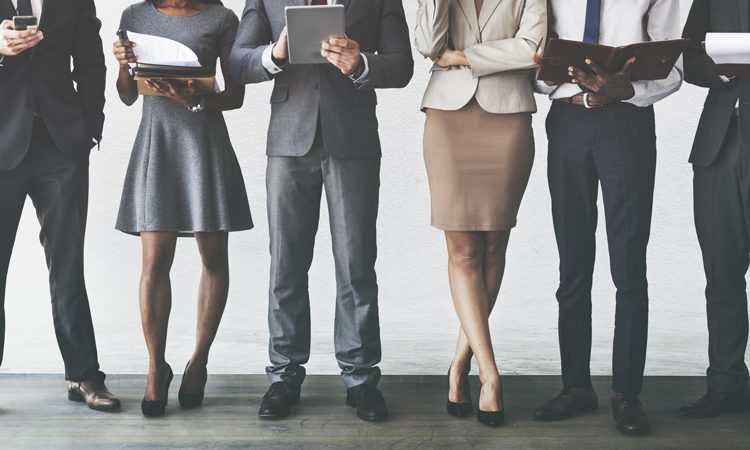 Congratulations on being recognised as the first airport operator in Australia to be 'a great place to work'. Was this a specific award you worked towards or a 'surprise win'?
We always knew we had a great workplace culture and decided to more clearly measure it through participating in the Great Place to Work (GPTW) culture study.
This was the first year we've participated in the study and we didn't expect to achieve full accreditation straight away, so we were extremely pleased with this achievement. Our team have worked hard to deliver on key initiatives which validate our focus and determination to remain an employer of choice.
We engaged GPTW to conduct an audit of our policies, practises and programmes as part of the process. GPTW Australia canvassed more than 75 per cent of our employees across our four airports – the Gold Coast, Townsville, Mount Isa and Longreach – with 85 per cent saying QAL is a great place to work. The accreditation shows we are on the right track, whilst identifying areas of opportunities for us to focus on in the future.
In terms of how the airport operates on a day-to-day basis, why is it important that there is a positive culture within the workforce?
A positive culture builds trust, and trust is an essential ingredient in ensuring our people want to come to work and are empowered to contribute in the best way possible.
In a fast-paced business such as an airport – and considering today's generation of workforce – it's critical they are part of a purposeful workplace.
The benefits of a positive culture mean we also have highly-engaged employees, which means they will stay longer, be loyal and deliver outcomes. An engaged and positive workforce also impacts directly on our passenger experience and happy passengers are essential to ensuring our business thrives. We are committed to being an employer of choice and are delighted the GPTW survey found 90 per cent of our people were proud to work at QAL.
Some of the initiatives our people love include our annual family day that gives everyone an extra day off work to spend with their family, FLARE Benefits that provide discounts with up to 1,000 affiliated companies for QAL people, our High Flyer Awards, and our higher learning and development support and internship programme, which is delivered as part of our partnerships with local schools and universities.
Please can you expand on the term 'progressive leadership approach'. How does this effect how you manage the workforce?
Progressive leadership is all about being contemporary. We aim to create a workplace culture in which everyone understands and feels committed to our vision. If you have a shared understanding with a highly-engaged workforce and a positive culture, every aspect of your day-to-day running of the airport improves or has a better outcome. We have a clear vision, which includes strong values in promoting diversity and inclusion, celebrating achievements and developing our people. We look at the needs and demographics of the four generations of people that work for us and try to respond to each accordingly.
We are focused on the whole person as an individual in line with their hierarchy of needs. For example, we offer flexible working conditions, promote healthy living through initiatives such as complimentary fruit and sponsorship of sporting events. We offer online learning courses, which allow all of our people – across the four ports no matter how remote – to tap into courses that interest them. We also work with our senior managers, providing leadership coaching to support their personal and professional growth.
You have been recognised as an employer of choice which is brilliant. Do you have any initiatives in place to encourage younger generations to consider aviation-based careers?
We are committed to supporting the learning of our younger generations, offering different work-integrated opportunities through initiatives such as internships, research opportunities and work experience for high-school students. To this end, we have formed partnerships with universities including Griffith University, Bond University and Southern Cross University on the Gold Coast, and James Cook University in Townsville. We also have a close partnership with TAFE Queensland and Study Gold Coast and have forged strong ties with local schools in areas surrounding our airports.  
Furthermore, we attend career days at the local schools and universities, promoting aviation as a future career path.
Within the aviation industry – and your own workforce at QAL – do you see a gender imbalance? Is QAL doing anything to encourage females to consider a career in aviation?
QAL is committed to supporting a culture of equality, inclusion and diversity and we are focused on ensuring the mix of our people is as balanced as possible.
The latest audit of our people showed we have a relatively even split in terms of gender, with approximately 44 per cent of our workforce being women. Several of our leadership team are women, including Gold Coast Airport Chief Operating Officer, Marion Charlton; Townsville Airport General Manger Commercial, Isabelle Yates; QAL General Manager People and Culture, Leith Wiblen; and QAL General Manager Corporate Relations, Lucy Ardern, as well as myself as the Chief Financial Officer of the QAL group.
However, whilst our over-arching gender balance is well mixed, we have identified a gender imbalance in our trade and technical areas, which traditionally tend to be more male-dominated. To help counteract this, we are actively promoting these roles with our female workforce and have, for example, recently appointed our first young female electrical apprentice.
In the future, can you envision a workforce which is truly diverse and inclusive? Do you deem this important?
Yes, we deem diversity and inclusion as fundamental to our strategic plan moving forward and note the fact that both diversity and inclusion must work hand-in-hand. We launched QAL's new Workplace Diversity and Inclusion Strategic Approach – Glidepath – in 2018, which will guide the company for the next three years. It is made up of three key pillars: Inclusive leadership, gender and culture.
In the words of our CEO, Chris Mills: "We need our leaders to create an inclusive, high-integrity workplace, where we treat our people fairly and with respect. Every employee should feel appreciated. We are creating a company where our people are confident to think and contribute differently, care passionately about what they deliver and take pride in the value they add. Our leaders are key to creating and embedding a culture which inspires high individual and team performance."
Biography
Amelia Evans joined QAL as the Chief Financial Officer in 2016 and is responsible for supporting the development and delivery of the group's strategy, in addition to leading the core functions of finance, people and culture, and technology and innovation. Evans is a Chartered Accountant with 20 years' experience in aviation, telecoms, FMCG and property industries. Her initial grounding at Ernst & Young has led to senior executive roles in Australia, Solomon Islands, London, United States and the Caribbean. Prior to joining QAL, Evans worked at Qantas in Head of Finance roles for ground operations, commercial, customer experience and engineering, including the delivery of major aircraft reconfiguration programmes. Evans has experience in crisis management, economic development, sporting and charitable committees, and is an active mentor for several organisations in Australia.