The VIP experience: An untapped revenue opportunity within airports
The appeal of the airport lounge is waning, so airports must start looking at how to broaden the number of accessible revenue streams. David Ellis and Tom Hardiman from Egremont Group explain how the market is changing, with a case study from Dublin Airport.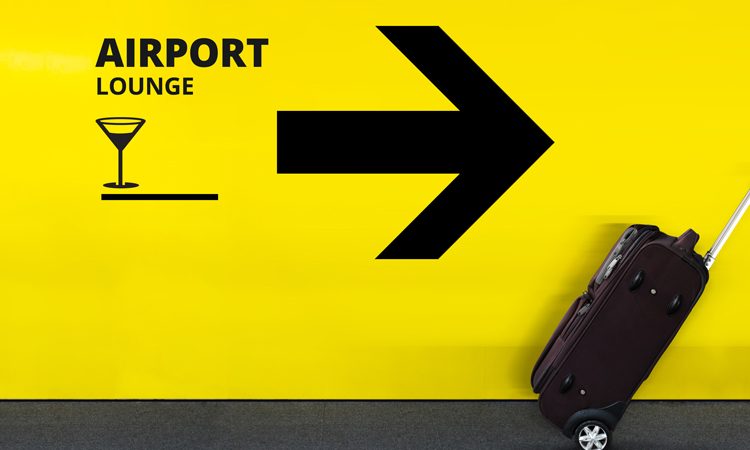 The appeal of the airport lounge is clear from the passengers' point of view; it provides a quiet space to work, relax, get away from the hassle of the main airport terminal. Yet these areas are increasingly becoming overcrowded due to the proliferation of airline frequent flyer programmes.
While the concept of the airport lounge has evolved slightly in the past 20 years, the main innovations have focused on the look and feel rather than creating a new experience.
Savvy travellers are voting with their feet and starting to distribute their spending along the journey steps in different ways. This may mean buying a low-cost flight but upgrading the airport experience with premium parking, fast-track security and a pay-to-use lounge. It is this 'choose your own experience' that is opening up a number of new revenue streams for the airports.
The opportunity for airports
Across the world all airports generate income from non-aeronautical commercial revenue streams and this trend is now accelerating in the U.S. Traditionally, this revenue has been earned from retail, car-parking and property. Yet these traditional categories are facing their own pressures with the rise of online retail eating away at traditional duty-free retail goods revenue and the introduction of Uber and better transport links threatening car-park revenue.
Leading airports are tackling this by creating a differentiated passenger experience, especially those that aspire to become, or already are, international hubs. This is particularly evident in the investment and innovation in the food and beverage offering to the extent that it is starting to overtake retail in terms of concession rates and income in some smaller airports. However, this is just the tip of the iceberg.
Upgrading the airport experience
As a first move, airports have begun to create pay-to-use lounges. A great example of this is the 1903 lounge at Manchester Airport, recently voted the third best airport lounge in the world. Available to any traveller these lounges compliment overcrowded airline-owned lounges, offering passengers greater choice irrespective of the ticket the passenger has bought. From a commercial perspective, this model may be provided in house or through a lounge provider.
An alternative solution is bundling various premium services: Car-parks, fast track security and lounges; offering these services as part of a membership scheme.
The biggest and most exciting trend is the complete overhaul of the passenger experience, which streamlines the whole customer journey from arrival at the airport right through to boarding the plane. Originally operated as a protocol service for government officials and VIPs, this new end-to-end experience is being commercialised and opened up for use by passengers willing to pay the extra: The re-imagined VIP Service.
What is a VIP service and how can it create revenue?
A VIP service is a dedicated facilitation service that has a separate entrance to the airport, private terminal building which includes premium parking, private and discreet fast-track check-in and security screening plus luxury individual lounges. The final part of the journey to the aircraft is carried out in a chauffeur driven limousine.
Interestingly, prices do vary; the most recent launch has been the Private Suite at LAX, very similar to the Heathrow proposition and priced around £3000.
Dublin Airport has launched Platinum Services – a private terminal that offers similar services to LAX and Heathrow but at a different price point. Grainne Morrison, Head of Business Development at Dublin Airport, below explains how Platinum Services operates.
In 2012 the commercial team at Dublin Airport were asked to take on the private terminal aspect of the business, with a view to making it more commercially viable. Previously this side of the business was facilitating a combination of commercial and diplomatic passengers. A three-year programme began to examine and redevelop the business model; scaling it for growth.
Doors shut in early 2015 to renovate the building and recruit and train staff. Platinum Services launched on 30 August 2015, not just as a VIP offering, but as a fixed price private terminal premium service for all.
Platinum Services has just had its three-year anniversary, growing year on year since it launched handling 35,000 passengers a year and the team has recently been nominated for two International Customer Experience Awards.
"We opened with commercial general aviation in mind, in other words, passengers who arrive in on scheduled and private aircraft who require a bespoke service," said Grainne Morrison, Head of Business Development at Dublin Airport. "This enabled us to engineer a partnership deal early on with both Signature Flight Support and Universal Aviation so that Platinum Services would handle all general aviation movement through Dublin Airport. This move gave us the scale we needed to open the terminal 24/7 and at the same time trebling the team and saving the business from a commercial perspective. Business trebled overnight as the service became mandatory for all general aviation passengers."
All private passenger security screening is now provided by Platinum Services. The centralised, private passenger security screening area allows Dublin Airport to offer and create a bespoke customer experience in keeping with expectations of the premium market. Located in a discreet area beside the terminal with a private entrance and car park, clients can relax in the private suite with a dedicated team to look after them.
Morrison explained that much of what the team do is often invisible to the passengers. "We take away the pain points of the airport experience, on the surface it all looks seamless but underneath there is a huge amount of coordination." This co-ordination is helped by the fact that Dublin's service is run by the airport authority itself, rather than relying on a concessions model.
TARGET MARKET: Predominantly high-end C suite executives, plus ultra-high net worth individuals from general aviation. The team also handle diplomatic, ministerial and state movements – notably the Pope's recent visit to Ireland.
ETHOS: One standard of excellence for all passengers. Dublin Airport's Platinum Services is available to all passengers and is not dependent on the class of ticket. Customer service and the human touch is at the heart of the business model and day-to-day operations.
Morrison continued: "We are the first welcome and final farewell for a range of clients from home and abroad all with different backgrounds. Our service reflects the professionalism that is adopted throughout our entire airport operations and our staff take great pride in what they do. We have a policy of never saying no, and source whatever a passenger needs doing so with a smile."
THE TEAM: Platinum Services Manager, Philip Bolger, leads a team drawn from across the airport's staff.
"When we started to redesign the operating model in 2015 we had no doubt that we had the skills within our existing staff to create a new premium service. By recruiting from all departments in the airport our team has a great mix of expertise and wide-reaching contacts, perfect for the unpredictable nature of servicing passengers from the general aviation market. If they don't know the answer, they know someone who does," explained Morrison.
PRICE POINT: Dublin's Platinum Services are deliberately priced for a business audience.
"Our passengers are mainly business users, some of whom travel through the private terminal three or four times a week, we are literally an extension of their office. As such we have priced our services to be acceptable in a business context," said Morrison.
FINAL WORD: Passengers may forget what you did but they will never forget how you made them feel.
Morrison concluded: "The growth of VIP services around the world has meant there is a drive to be the slickest and the shiniest. If you push it too far there is a real danger you lose the human element of the offering. Never lose sight of the people coming through the door, read them, understand them and make their day better. If you push it the service becomes sterile and predictable, our passengers check into our services to relax, our team know them and want to do their best by them, that is why they come back time and again."
A conservative estimate would be that the VIP services could generate between $10 million and $40 million revenue per year. In addition to charging passenger facilitation fees, the airport can also create further revenue or benefit-in-kind from sponsorship and placement deals.
But it's more than revenue
It is clear that a VIP service improves the experience for passengers who are willing to pay and therefore generates revenue from this. However, this is not the whole story. VIP services can also support airport strategies in other ways, i.e. by acting as the key example of an airports desire to innovate and improve the overall customer experience.
The VIP service also plays a role in supporting the local economy. It can act as a key facilitation role for the business and government community. For example, one particular airport sees a VIP facility service as vital for supporting the growing film industry in the region. The VIP service can support the facilitation of people flying in for regional events, assist in the promotion of tourism, and facilitate high-profile groups such as sports teams.
Moving forward
As airports get bigger and busier the VIP proposition will continue to evolve; developing a wider variety of specific products and price points to meet local demand. Some of the propositions could well be based more on ease and efficiency than the exclusivity of existing offers. More airports will consider whether a tailored VIP proposition can complement their range of premium products and passenger choices.
One word of caution, it doesn't matter how shiny the new private terminal, if it doesn't link seamlessly with the existing airport it won't work and if the passengers are not made to feel special they will quickly go elsewhere.