60 seconds with… Taner Chakar, our Quintiq webinar speaker
Ahead of their webinar on the 11th December 2018, we asked Quintiq speaker Taner Chakar some questions to give us an idea as to what we can expect from their webinar.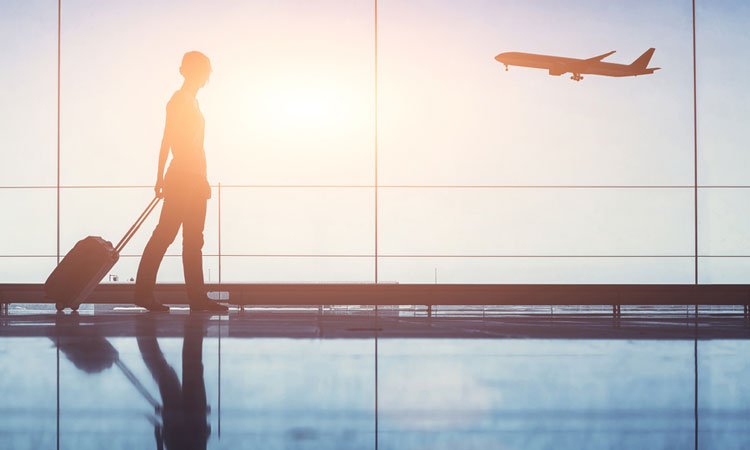 Taner Chakar, Product Manager
What's your role within Quintiq?
I'm a product manager for Quintiq Workforce Planner. With our team, we make sure that our customers — like Copenhagen Airports, KLM, Brussels Airport, Virgin Atlantic, Southwest Airlines, NATS and Finnair — have the best technology and support to plan and optimise their operations and workforce.
What are the biggest disruptions on the day of operations?
Airport operations are, by nature, very complex. There's no such thing as a normal day at the airport. A disruption that can occur during the day of operations could be a technical breakdown of an aircraft that then blocks a stand. It could also be a technical breakdown of an equipment, such as a push-back tractor. It could be delays or flight cancellations. It could be extreme weather conditions, or employees calling in sick. Anything that can go wrong will go wrong. If your organisation isn't prepared to handle the disruptions that are unavoidable, you have no chance of keeping your passengers happy, employees informed, and operations recovering quickly from disruptions.
How can companies then be better prepared to handle disruptions?
The first thing you need to keep in mind, is that legacy systems can no longer support your operations. What you need is a powerful planning and optimisation software that takes advantage of state-of-the-art technologies such as continuous optimisation and predictive analytics. I'll dive deeper into this topic in the webinar.
Quintiq has years of experience in the aviation industry. Our software takes into account your organisation's unique rules and constraints, providing a 100 per cent-fit. Quintiq also supports KPI-based planning, providing visibility and agility. ERP systems focus on the present and the past, whereas Quintiq, being a supply chain planning and optimisation software, gives you the capability to answer: How can you learn from the past, in order to plan better for tomorrow?
What will be the main issue raised in your webinar?
Passenger numbers are growing rapidly. According to IATA, the passenger numbers are expected to double in 2036 from what they are today. Airport operators and the stakeholders responsible for ground operations must be prepared for this. If you can't even run your operations smoothly today, how do you expect to survive when there's double the number of passengers? In the webinar I will focus on how Quintiq can help organisations to plan and optimise their operations better, so that they are able to manage disruptions and ensure a smooth day of operations at the airport.
Related organisations
Related people