Jumping the queue with BorderXpress
Border technology has not always advanced as quickly as modern expectations – what today's traveller wants is a fast and efficient security process which does not compromise on safety. Through the creation of BorderXpress, Vancouver Airport Authority has provided an efficient, secure and user-friendly solution which delivers a truly seamless experience. Director of Innovative Travel Solutions, Linda Schucroft, provides an overview.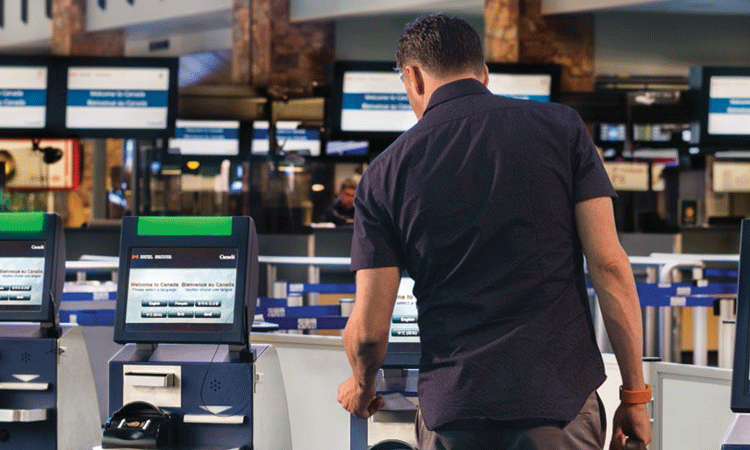 Through a digital web that demands quicker access to information, faster processing times and constant improvements, travellers today compete for seconds and have little patience for waiting. Technology is playing a disruptive role in human behaviour and, consequently, the way we travel. In many cases, border procedures are not advancing as rapidly as modern expectations. This is understandable, as safety must always trump efficiency. But why can't we move to unite all three – security, efficiency and innovation – under one process?
We simply must do this if we hope to keep pace with passenger growth in the air travel industry. To put it in perspective, 1.2 billion tourists travelled outside their borders in 2015 – the most on record. That's an incredible feat and a big challenge. Those who work in immigration understand the issue all too well. Increased passengers (who aren't in the waiting mood), longer queues (an added burden in already jam-packed airports), and more pressure on essential personnel.
My approach to this challenge is to have seen it coming – I'm a big believer in innovation. Not the kind that happens when a crisis has occurred but the proactive approach based on careful observation of everyday problems.
Vancouver International Airport (YVR)'s solution
Almost a decade ago we noticed a recurring issue at YVR: long line-ups at immigration. We decided that if we were to grow as an airport in an increasingly competitive sector then we would have to solve the issue before it spiralled into a major disruption. We had already instilled this problem-solving approach into the organisation, having produced travel technology innovations such as common use terminal equipment (1996), common use self-service check-in (2001) and common use baggage check-in (2007). So after discussing a variety of approaches, we forged a new self-service kiosk technology in 2009 that automated the border clearance process at Canada Customs.
Fast-forward to the present day and this technology has evolved into BorderXpress – the world's first self-service automated kiosk technology which accepts passports from all countries and doesn't require any pre-registration or fees. This technology automates the administrative functions of border control, resulting in shorter waits for travellers, fewer missed connections and more cost savings for airports. And it's a market leader, with almost 1,000 kiosks now available in 32 airports and seaport locations in North America and the Caribbean.
Improved technology
The technology is proving to be a highly effective addition to border security. Studies at YVR and Chicago O'Hare show that, with the help of BorderXpress Automated Passport Control (APC) kiosks, U.S Custom's border agents are able to process four times the number of passengers. That equates to 162 passengers per hour versus 41 using the more traditional methods. By simplifying the border entry process for both airport personnel and travellers, these kiosks cut wait times in half.
BorderXpress does not replace humans, but streamlines how travellers interact with agents. The program is a two-step process, delegating data entry to the traveller and document verification to the officer. Through traditional methods it takes approximately 37 minutes to complete the customs process, while with APC that time is slashed to four minutes. Eligible travellers experience a customs process that's 89% faster than a typical border inspection. Non-eligible passengers see a 33% increase in efficiency because of the faster moving lines.
And as an added bonus, airports save valuable space as the faster passenger flow reduces congestion and frees up room for other airport features, amenities and procedures.
Tighter security
Not only is the traveller experience vastly improved through BorderXpress, so is security. The kiosks free up officers from routine work enabling them to focus on safety and security at all times.
The automated process introduces a teamwork element into what used to be a rather cold and intimidating process. Passengers enter their data manually at one of the kiosks and this data is then encrypted and sent to the border control agency, which assesses the information and returns a government response in seconds. With a receipt in hand, travellers then proceed to the border control officer who always has the final say. This efficient system shares responsibility among both parties who work together to get through security. It's also an aid to governments who now have a reliable digital source of data from passengers.
Increased efficiency
BorderXpress is continually evolving – form its early days as a Canada Customs-based solution to its current form which is available to virtually any government in the world in 31 languages. We have also improved the technology and the structure of the kiosks; offering sleek new models that take up less space and move passengers even quicker. Our newest model, Global BorderXpress, includes an efficient design and biometric indicators for identity management. We are also exploring predictive analytics and other technologies that can be built into the kiosks; looking at ways to better understand our customers and adapt to their behaviours. We are constantly looking at how we can improve on a strong product, realising that every second counts for our customers.
We're also thinking about the future of border security – for example we're currently working with a developer to create a mobile version of APC technology to complement the kiosk application. This will put more control in the passengers' hands and further streamline their paths from origin to destination.
And we're not just sticking to airports. We're also looking at seaports and beyond with the ultimate goal of providing the world with an efficient, secure and user-friendly solution.
Future innovation
In 2015 aviation authority CAPA Centre for Aviation awarded BorderXpress 'Airport Innovation of the Year'. This prestigious award means a lot to YVR. In less than a decade we have gone from identifying a universal problem to building a locally-based product that is now the global market leader. We went from brainstorm sessions to forming our own company, Innovative Travel Solutions, to manage this unique product. We are very proud to see it succeed across North America and the Caribbean. 
I believe that quick and efficient border control is best managed by offering a variety of different processes, ranging from traditional inspections to trusted traveller programmes and our self-service technology, which is designed to process every traveller, not just the select few. These processes can all work together to improve the passenger experience. And this is what we need if we are to do away with the negative connotation that sees airports as a final hurdle between a passenger and a destination.
Changes of this scale require teamwork. Advances in self-service kiosk technology, supported by improved data analytics, biometrics and communications, have revolutionised border management in many countries. While travellers now enjoy limited wait times and seamless passage through border controls, they are unaware of the collaboration between authorities, airports and private agencies, which has created this positive outcome while maintaining the highest standards of security. There's a lot of work that goes into a seamless airport experience, but the rewards for everyone far outweigh the effort.

Linda Schucroft is a Chartered Accountant with over 10 years' experience in a wide range of industries including airline, mining, manufacturing and technology. Linda has worked with Vancouver Airport Authority both in Finance and Innovative Travel Solutions in a managerial capacity for the past five years, overseeing various Enterprise Resource Planning implementations, border solutions and financial strategies. In her current role as Director of Innovative Travel Solutions, Linda maintains responsibility for all aspects of the business including strategy, product development, operations and business development.