The what, why and how of the Luton Airport expansion
London Luton Airport has recently witnessed huge development in recent years, to accommodate its growing passenger numbers. Clive Condie, Airport Operating Partner at private investment house Ardian, takes us through how the expansion was shaped by passenger volumes.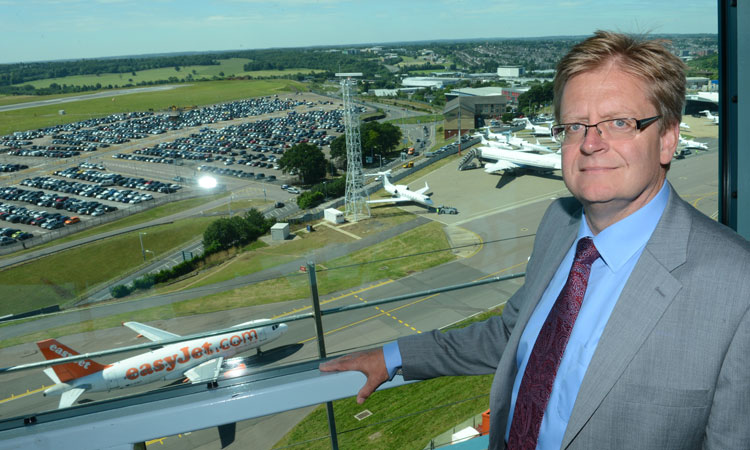 Clive Condie
Can you run us through the work Ardian undertook at London Luton Airport?
We got involved in London Luton Airport in 2013 when Ardian entered a joint venture with Aena, the world's largest airport operator, which also operates Luton Airport.  
In the five years since then we have aspired to improve the airport in every possible way. We have invested over £160 million to improve the physical facilities as well as the customer offer. We made huge efforts to make the airport more accessible, improving public transport links to the terminal and building a new multi-story car park to help facilitate the capacity increase. We also sought to improve the experience of passing through the airport, doubling retail space and giving passengers more choice, as well as embracing the digitisation movement to make the customer journey, easier, more efficient, and more enjoyable.
What have been the key milestones for the expansion?
Last year we catered to 16.5 million passengers, the highest number in the history of the airport. This is an increase of more than 70 per cent since 2013, which I came on board (at this point 9.7 million passed through the airport annually). This increase made Luton Airport the fastest-growing airport in the UK, which was a really proud moment for everyone involved.
This year we also broke ground on a rail link – funded by Luton Borough Council – between the terminal and Luton Airport Parkway station. This will replace the dated bus link which operates at the moment. Projects such as this will ensure the future is bright for LLA.
One of the milestones we were most proud of was the final one. A feature that sets Ardian apart is that where possible, on exit it looks to reward all employees involved in creating value, and not just management. And so, in September, Ardian was able to pay each individual LLA employee a substantial bonus triggered by the exit from the investment. In this way, we could ensure that everyone involved was rewarded for our shared success.
What are the challenges facing today's airports?
One major issue for airports at the moment, especially in the South East and London, is capacity. Airports need to grow in order to satisfy increasing demand, but of course expanding requires investment. This is often where we see airports' ambitions curtailed. One lesson we learned at LLA was that in order to make our ambition to expand a reality, we had to forge a real effective partnership with Luton Borough Council. The airport and the Council have worked very closely together and consequently LBC have invested millions in the airport and a key stakeholder in its future, sharing in the creation of thousands of jobs for local people. In my opinion airports in the future should be looking to foster this kind of symbiotic relationship.
Have airports embraced digitisation?
They are very much embracing digitisation, yes, and with passenger numbers increasing harnessing technology will be essential in ensuring services remain streamlined.
LLA has pioneered digitisation in the UK airport space over the last five years, applying innovative thinking to dramatically improve operational processes and passenger experience. This has included making changes to security and logistics arrangement, as well as aircraft handling, where the introduction of telematics and use of a shared pool of equipment has reduced accidents by 98 per cent. Our work and its results have attracted representatives from airports around the world who have come over to learn from what we have been doing.
What was the motivation behind the decision for Ardian to sell its stake in London Luton Airport?
It is commonplace having held a high-quality asset for a good length of time to consider strategic options, to best realise potential returns for investors. Ardian would only have exited the investment once they felt that it had reached a stage where it had worked out for everyone, including for investors, the employees of the airport, suppliers and airlines and investors. 
Biography
Clive Condie is Ardian's Airport Operating Partner. Clive was the Chairman of London Luton Airport until June 2018, a position he held since November 2013 when Ardian and AENA (the world's largest airport operator) acquired the business. Besides being Chairman, Clive was interim CEO during 2014. Clive is also a Director of CLH-PS, the largest fuel pipeline and storage facility in the UK. Clive has spent his career in the aviation business having worked for, amongst others, Manchester Airport and British Airways.