A new winter season begins: SXF and TXL airports are well prepared
October 2016 saw the start of the winter flight plan and therefore the preparations for the winter period. Once again, Berlin's airports at Schönefeld (SXF) and Tegel (TXL) are well prepared for the winter season: almost 400 employees and more than 70 specially-designed vehicles are ready to tackle snow and ice head on. But what goes on behind the scenes during preparation for winter and what are the main challenges during the coldest part of the year? The airport's ground services, responsible for clearing snow and ice over all areas of Schönefeld and Tegel airports provide an exclusive glimpse into what goes on.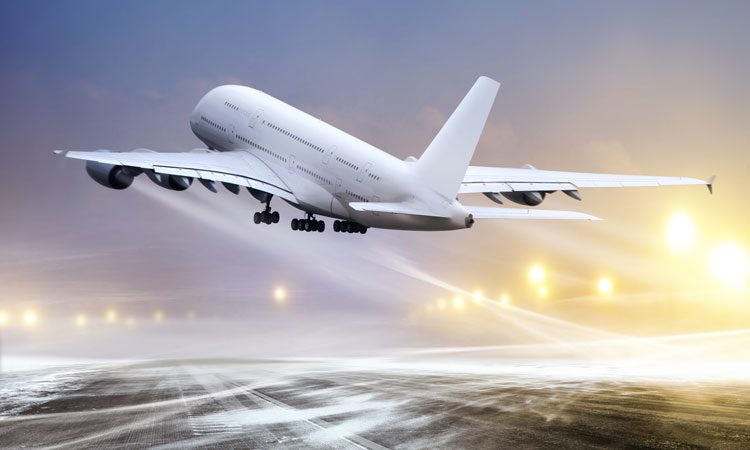 Winter at Schönefeld Airport
As with every year, the preparations for the winter season at Berlin's airports Schönefeld and Tegel were finished by the change of the seasonal flight plan at the end of October. It's important to realise that the 2016/17 winter flight plan offers 152 destinations in 56 countries with 65 airlines. To ensure smooth operations, even under winter weather conditions, the employees of the airport's ground services as well as those of Aviation Service Berlin work around the clock if necessary. Flights arrive and leave 24 hours a day, seven days a week and winter services at Schönefeld Airport need to run in parallel.
But what lies behind these winter preparations? What needs to be taken into account during clearance work and de-icing? And what does the winter period mean to the members of the work crews?
Snow clearance and de-icing surfaces
If you thought that de-icing at airports meant simply spreading salt on the various runways, taxiways and aprons, then think again. Normal salts, which are spread on roads, cannot be used at airports for de-icing. This would damage the aircraft. To perform de-icing at Schönefeld Airport, the on-site ground services receive grit and liquid from two different manufacturers. These chemical de-icing agents aren't just used for de-icing; they also prevent new ice from forming. The mixing ratio of grit to fluid is crucially important. The grit is coated with the liquid during spreading. This process ensures an immediate and prolonged effect on surfaces. Even though a mixture of 40% grit and 60% liquid performs best in normal winter conditions, the weather must always be taken into account when determining mixing ratios. For instance, the proportion of liquid is reduced in very damp weather. That's why the ratios need to be determined from day-to-day, hour-to-hour and sometimes even minute-to-minute. At temperatures of -15°C to -20°C, the efficacy of the chemical agents starts to drop.
Alongside chemical de-icing, mechanical snow clearance is also performed. In this case, no chemical de-icing takes place at first. Up to 19 large capacity vehicles are deployed at Schönefeld for snow clearance.
Overall, ground services employees are not only responsible for de-icing and clearing the runways, taxiways and aprons within the secure zone, they must also maintain roads and walkways in the public zone. If you consider that the employees at Schönefeld don't just look after Schönefeld, but Berlin Brandenburg (BER) as well, which covers some 411 hectares of tarmac, it's incredible what they have to accomplish every single day, particularly in poor weather conditions.
So who decides when it's necessary to start gritting? Is there a procedure which can be used to test the freezing point of the ground?
Measuring procedure
During winter, it is extremely important to test the surfaces of the runways, particularly during low temperatures. This relies on a special measuring vehicle known as the 'friction tester'. The vehicle is fitted with a measuring wheel which is lowered on the runway, before a brake is applied and the friction is measured. The measured values are transmitted wirelessly to the Transportation Manager who, in turn, informs the tower. The pilots receive information about the state of the runway, as well as the wind and weather, and have to adapt themselves and their aircraft to the conditions or decide on an alternate landing site.
If the measurements lie below a certain threshold, ground services must treat the surfaces.
Preparations for the winter period
The winter starts every year on 1 November and lasts until 31 March of the following year. During this period, ground services remain on standby each and every night, as they may be needed at any time due to weather conditions. Clearance convoys must be ready within 90 minutes.
 Ground services have to start preparing for emergency scenarios at the beginning of November. This includes servicing the vehicle fleet as well as stocking up on de-icing agent. A warehouse for de-icer is located at both Schönefeld and BER. At BER, the liquid is stored in underground tanks. The four tanks at BER have a capacity of 80,000 litres each. A gritting vehicle can carry approximately 8,000 litres on board which can be used for de-icing runways and taxiways. If you consider that three such vehicles are used during poor weather, then large quantities of fluid are obviously used during these manoeuvres.
 Sourcing and ordering the grit to be used is therefore a hugely important task. Gritting material is purchased by airport ground services in advance every year at the start of the winter season. You can never know when and with what intensity winter will hit, but it generally doesn't take longer than 24 hours to order and receive a supply of grit. In BER's case, it received its first delivery of gritting material in November 2016, ready for winter 2016/17. This was the first time the grit warehouse at BER has been used.
 So with such a vast amount of gritting material, how is it delivered? Ground services meet the haulier's lorry at the access control point (ACP) and accompany it to the warehouse. The grit is delivered in so-called big bags. A load consists of about 22 big bags with a total weight of 22 tonnes. A gritting vehicle can be loaded with up to six sacks.
 Before the big bags are brought into the warehouse using an electric forklift, a sample of the grit is taken to test the quality.
 It generally takes about 45 minutes to completely unload a lorry, as the big bags need to be placed in the warehouse's heavy-duty shelves using a forklift and then labelled. It is important to write the date of the delivery on every sack, as even the gritting material comes with an expiry date.
 The gritting vehicles are loaded with grit from above using a crane. A spike is mounted in the gritting vehicle which pierces the sack as it is lowered and allows the grit to flow out into the vehicle tank. The gritting vehicles are filled with the liquid using a pump system. At BER, ground services are able to load two gritting vehicles at the same time. This procedure lasts 45 minutes per vehicle.
Since the end of 2015 ground services have had the latest gritting vehicles at their disposal, which feature a gritting data management system. Quantities and mixing ratios can be set, time and location are recorded and areas that have already been treated are identified, which leads to targeted grit application and ultimately to cost savings.
Last but not least, the type of grit must be declared to the water authorities and the compatibility of the material for to concrete surfaces and rainwater drainage systems needs to be demonstrated. The water authorities need to be consulted every time a new material is used.
A great deal of work is also required of ground staff in the summer season because the more passengers use the airports, the dirtier they become. Alongside cleaning the runways and taxiways, there are numerous green areas that also need looking after.
Biography
Aleksandra Rudnik started her career at the Flughafen Berlin Brandenburg GmbH in 2013 as a volunteer after she finished her media science studies at the technical university Brunswick and the university of fine arts Brunswick. While working as a volunteer, Aleksandra completed a 'communication manager' evening course at the German Press Academy in Berlin. She worked as Senior Press Manager at the Airport Corporation in 2015-16 – where part of her role was in external communications.