SESAR and digitalising airport operations
On the surface, 'digitalisation' might sound like one of those empty buzzwords that is so often spoken about by panellists at conferences. But digitalisation is real and is radically changing the way we live and, more specifically, the way we travel. In this article for International Airport Review, Florian Guillermet, Executive Director of the SESAR Joint Undertaking, explains how the technological pillar of the Single Europe Sky is working with airports and other stakeholders in the aviation value chain to develop and deliver tech solutions to meet the passenger demand for seamless and smart air travel.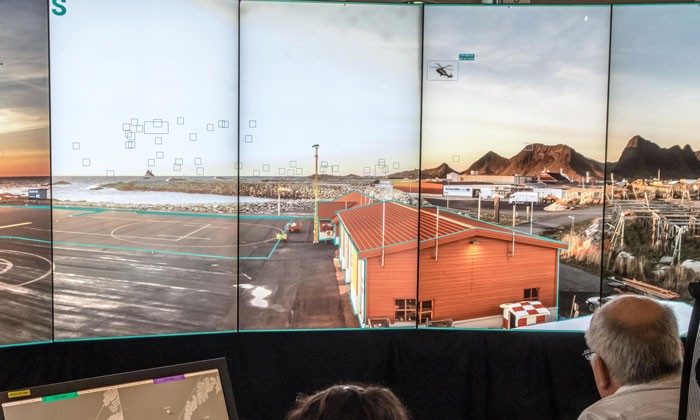 The world of aviation is changing – starting with the aircraft, which is set to become more autonomous, more connected, more intelligent, and more diverse. Essentially, we are moving from several thousands of conventional aircraft in operation every day to potentially hundreds of thousands of air 'vehicles' (i.e. drones, air taxies), offering advanced data-driven services and operating in all areas, including cities. These vehicles will claim their share of the skies and they will inevitably impact airport operations. The services relating to the transport of passengers or goods are evolving too. Tomorrow's passengers will expect an enhanced experience based on smart and personalised mobility options that allow them to travel from A to B, door-to-door seamlessly and efficiently.
To deliver this new era of travel, digitalisation is key – whether it's through harnessing the Internet of Things (IoT), big data, artificial intelligence, augmented reality or quantum computing. We need to embrace the technologies on offer to build an air traffic management system that can handle the growth and diversity of traffic efficiently, safely and with minimum environmental impact. In doing so, we will be able to deliver the best possible passenger experience while also unlocking tremendous economic value for Europe. This future aviation ecosystem is characterised by:
Higher levels of autonomy and connectivity of all air vehicles coupled with a smarter, more automated management of the traffic, and enabled by an 'intranet of flight'
Mobile, terrestrial and satellite-based communications, which are used to provide real-time vehicle trajectory information, shared between air vehicles and ground-based infrastructure
Digital and automated tools provided on-board air vehicles, or as part of ground-based infrastructure
Virtual technologies to decouple the physical infrastructure such as sensors, communication or navigation devices from the services that are provided to manage the airspace
High-tech video, synthetic and enhanced sensor technologies to operate air traffic services for airports or to enable aircraft to land in low-visibility conditions
Big data analytics and open source data usage to encourage the creation of new services and to allow for better flight planning, airport operations and increased predictability of all traffic
System modularity to allow for scalable and easier upgrades and greater interoperability
System flexibility to handle increasing number of air vehicles, such as drones.
Airports: Essential nodes in the digital transformation
Airports are important nodes in the European air traffic management system and therefore critical in this digital transformation. That is why the SESAR Joint Undertaking (JU)1 has invested considerable resources in airport research and development, making use of advances in technologies to help fully integrate airport operations into the network and achieve high-performing airport operations.
Since it started in 2008, SESAR has researched, validated and delivered a catalogue of more than 60 solutions, many of which target airports' operational and business needs. These solutions are bringing tangible benefits in terms of enhanced safety, increased capacity, increased operational efficiency and resilience, lower running costs and an improved environmental footprint. Local implementations have already started, as well as synchronised deployment across 24 airports in Europe. Some examples of these tech solutions include:
Data-driven airport management
In SESAR, we have worked with airports to show how data sharing between stakeholders at the airport and the use of big data techniques can significantly improve operational performance. The concept of Airport Operations Centres (APOCs) provides stakeholders, including airlines, ground handlers, air traffic control, security, emergency services and airport management, with a real-time monitoring and decision-support system.
The system is based on a set of commonly agreed performance indicators drawn from the Airport Operations Plan (AOP). The AOP includes a range of information from airside processes and those landside processes impacting air traffic management. APOC staff can continuously monitor the AOP and detect and even anticipate deviations from the plan and potential disruptions. The APOC also connects the AOP with information from the Network Operations Plan (NOP), a comprehensive global plan for the network. The combination of AOP and NOP increases predictability across the network and, of course, at individual airports.
SESAR validations have been so convincing in terms of improved predictability and more efficient airport operations that in 2014, London Heathrow Airport and Paris Charles de Gaulle Airport took the plunge and implemented initial APOCs. Other airports, such as Brussels Airport, have since followed suit. Our work has shown that the potential of APOC is reliant on data – and lots of it. A study published in 2016 within the framework of SESAR, followed by a live trial at Heathrow, illustrated how integrating big data techniques into the APOC can provide accurate forecasts so that airports better understand the key factors that influence passengers' connection time and reduce the risk of missed flights.
Remote tower technologies
Remote tower technology draws on a range of advanced technologies, including high-definition, infrared and pan-tilt-zoom cameras to provide visual surveillance augmented by available radar and flight data to deliver additional information in real-time. With this sophisticated technology, an out-of-the-window view from the tower is captured and reproduced at a remote facility with the level of detail and accuracy required for controllers to provide safe air traffic control services.
The visual image reproduction can be overlaid with information from additional sources, such as a secondary radar and an Automatic Dependent Surveillance-Broadcast (ADS-B), which enhances the visual image for use in all conditions. Services are further enhanced through the use of object tracking, motion-based alerting, infrared vision, digital image magnification and hotspot monitoring.
The SESAR remote tower solution provides air traffic services to a single airport with as few as five flights arriving and departing daily. Conclusive validation results prompted Sweden to develop and implement the world's first remotely operated tower at Örnsköldsvik Airport, controlled from the Sundsvall ATC facilities over 150km away. Implementations are also planned at London City Airport, Jersey Airport and Budapest Airport, to name just a few. The other solutions include a single remote tower for medium-sized airports, a simultaneous remote tower for two low traffic density airports and contingency.
Improving operations in low visibility
SESAR has delivered a number of airport solutions to address operations in low visibility. These include:
Safety-nets for vehicle drivers  – a system that improves the driver's situational awareness and issues alerts in situations where there is a risk of collision or infringement in a restricted or closed area. The system can be installed as a separate physical display in the vehicle or as an integrated application, and offers, in real-time, vehicle drivers with an unprecedented display of all the surrounding traffic such as aircraft, towed aircraft and other vehicles
Runway Status Lights (RWSL) – a fully automatic, advisory safety system designed to reduce the number and severity of runway incursions without interfering with airport operations. The RWSL increases pilots and vehicle operators' situational awareness by directly providing runway occupancy status through the autonomous illumination of in-pavement lights on runway and taxiways. The solution is now implemented at Paris Charles de Gaulle Airport
'Follow-the-Greens' links the lighting infrastructure with the taxi route management system to provide a clear route for the flight crew and vehicle driver to follow during the night and reduced visibility conditions. To achieve this, taxiway centre line lights are automatically and progressively switched on in segments (or individually) as the vehicle moves along its assigned route. Pilots and vehicle drivers receive a single instruction to 'follow-the-greens' from air traffic control.
SESAR 2020 and the digital challenge
But this is only the start. Digitalisation will play an increasingly important role in the future safety and efficiency of airports and wider network operations. This is why in 2016, the SESAR JU launched SESAR 2020, the next wave of research and innovation, to address new opportunities and challenges. Concerning airports, the programme looks at what technologies can be developed for runway throughput, integrated surface management, airport safety nets, total airport management and remote towers. The programme also addresses emerging challenges such as the further integration of drones and cyber security. SESAR has set in motion the digital transformation of aviation and its infrastructure. New SESAR innovations will continue to be delivered, increasing the pace of change towards this new era in aviation.
Reference:
sesarju.eu
Biography

Florian Guillermet is an engineering graduate from École Polytechnique and the Civil Aviation Engineering School in France and holds a Master's degree in Aeronautics and Airport Management. Florian has been working in the field of civil aviation for more than 20 years, starting in the Flight Planning Department of Air France before going on to the French Air Navigation Service Provider (DSNA), where he held several managerial positions. He then joined the European Central Flow Management Unit at Eurocontrol, where he contributed to a range of operational and IT projects. His experience ranges from ATM systems definition and implementation, to network operations management. In June 2008, Florian joined the SESAR Joint Undertaking, first as Chief Programme Officer to manage the SESAR Programme, and then as Deputy Executive Director Operations and Programme in 2012. Since 1 April 2014, Florian has been its Executive Director.