VR training will become the new normal in IATA's vision of the future
Momentum is building behind virtual reality (VR). Its potential applications in education and training are quickly becoming apparent. In this article, we hear from IATA, one of the leaders in the field, which is working to see VR become an everyday reality for the aviation sector.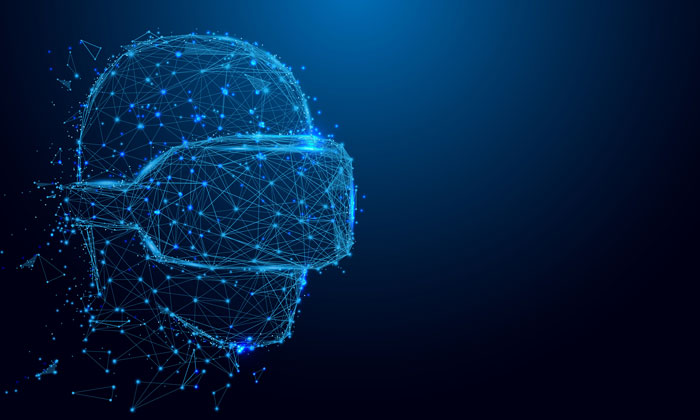 THE FUTURE: Virtual reality is making waves away from entertainment
If you think that virtual reality (VR) is simply for gaming enthusiasts, you've got it all wrong. Enterprises have started to adopt virtual reality initially as marketing stunts, but more potential applications are quickly being realised notably in training and developing employees. ABI Research, a leader in emerging technology intelligence, forecasts that the enterprise VR training market will generate US$216 million in 2018 and grow to US$6.3 billion in 2022.
International Air Transport Association (IATA), a leading provider of training for the aviation industry, sees the benefits that immersive learning could bring to operational training and since late 2016 has been exploring this technology and developed RampVR – a virtual reality training solution for ground operations.
RampVR allows the trainee to be immersed in a safe, virtual airport environment and be able to experience multiple scenarios, aircraft types, and weather conditions while conducting safety inspections or marshalling. The complexities of accessing the airport and having an aircraft available are eliminated by realistically simulating the environment in VR.
VR's learning impact
Nick Careen, IATA's Senior Vice President for Airport, Passenger, Cargo and Security claims, "innovative technology is the key. VR in the learning context increases knowledge retention by as much as four times while improving motivation and engagement. VR is here to stay."
In addition, unlike traditional on-site training, VR allows tracking of behaviours and interactions (e.g. eye gaze and movement) and gives immediate feedback. Information such as how long it takes the trainee to complete tasks, which areas they pay more attention to and which ones they miss, how they interact or react to the environment are examples of data that can be extracted from VR. The data collected, and analysis can then be extrapolated to provide a more personalised and customised training appropriate for the trainee's needs.
RampVR training deployed across the globe
Since the launch of RampVR in May 2017, IATA has integrated the solution in its training programs and deployed it in its training centres worldwide. Over a hundred students from various companies (airlines, authorities, airports and ground handlers) have gone through the VR-enabled training on marshalling and turnaround inspection courses learning how to properly gesture an aircraft and ensure a stand is ready for an aircraft's arrival. The feedback from instructors and students has been very positive.
"RampVR is an exciting glimpse into the future, using virtual reality to supplement training and enhance safety", an airport safety executive says.  
Through RampVR, IATA is pursuing its objective to disseminate IATA standards within the industry and believes that this innovation is helping to improve safety and increase efficiency in the industry.
"IATA will continue its investments on VR/AR training as it supports IATA's number one priority which is safety and on top of that it brings efficiency to the industry", says Frederic Leger, IATA's Director for Airport, Passenger, Cargo and Security Products.
"Augmented" view – looking into the future
IATA will continue the enhancement of current modules as well as start the development of additional VR training modules, more specifically in cargo, in collaboration with industry stakeholders. In parallel, a pilot study will be conducted with an airport operator to analyse the benefits of RampVR training around knowledge retention, performance, cost avoidance and incident reductions.
For VR to be recognised as a viable training tool or replacement of practical training, IATA understands the need to spread awareness of the benefits with the support of our VR training users. It is imperative that we come up with tangible results around training effectiveness (knowledge retention, performance and staff engagement) of which there are already good examples in the medical, manufacturing and automotive industries. In airport operations, we've only scratched the surface.
"We don't want to stop here, we would like to encourage industry stakeholders who are exploring this technology to share their learnings and best practices with the rest of the community", Leger continues.
Aviation Virtual & Augmented Reality Summit (AVARS)[1], an event centred on Virtual Reality (VR) and Augmented Reality (AR) in the air transport industry will be held on 5 and 6 June 2018 Geneva, Switzerland. This will be the first of its kind summit focusing on VR/AR in aviation hosted by IATA. The objective is to create an avenue for industry stakeholders who have an interest in AR/VR to exchange ideas and share experience with VR/AR developers, hardware providers and users from other industries to explore potential use cases, trends and developments in the VR/AR space.
[1] http://www.iata.org/events/Pages/avars.aspx or https://events.bizzabo.com/AVARS2018