Making a meal out of leftovers: the untapped potential of foreign currency collections
In a world quickly becoming cashless, travel is proving a notable exception – and there's often some sticking around in the passenger's pocket when they board a plane home. Scott Hutchings of Global Coin Solutions tells us more about how airports can use this leftover cash to help local and global communities.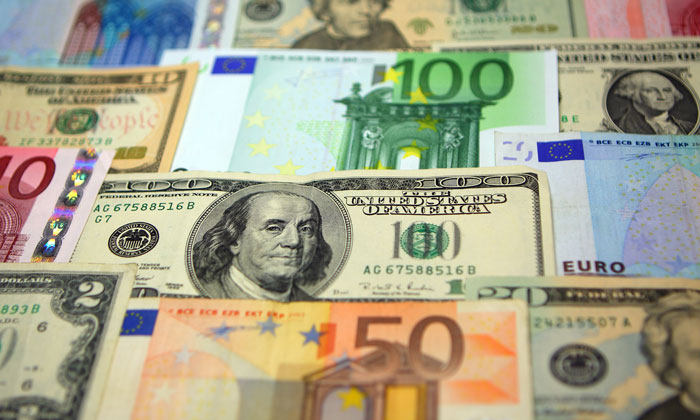 A FORCE FOR GOOD: Efficient foreign currency collections can be a great support for charities
When you travel, do you ever come home with foreign currency in your pocket?  Of course you do.  Everyone does – even if it is only loose change.
What do you do with it?  If you are like most, you may stash it away with the intention of taking it with you the next time you return to that country.  Others will stop at the currency exchange in the airport or their local bank branch and exchange the bank notes (bills/paper/polymer); but they will likely only take the top 45 to 60 currencies.
What happens if you have some of the 130+ other currencies? Or what if you have coins?  Currency exchanges and banks will not take foreign coin, so that means you are stuck with it.  You'll throw it in a jar or drawer when you get home and forget about it.
That begs the question: how much currency moves around the world (and through your airport) every day? Consider the following: Visa Europe has estimated over the years that there is between £900 million to £2.9 billion in foreign currency in homes across the UK.  Global Coin Solutions estimates over $750 million CAD of foreign currency is in Canada while the US has between $2.0 and $10.0 billion USD – possibly even more.  What no one has tried to estimate is the total amount of foreign currency in circulation around the world, but there is no question at all that it is easily many 10s of billions of dollars, perhaps even more than $100 billion!
The more involved the staff are, the more successful your programme will be. 
Airports are the gateway to the world.  On average, over 10 million passengers travel by air every day.  And every day, dozens of airlines ask their passengers to donate their leftover foreign currency or loose change to their charity of choice – to the tune of many millions of dollars every year.
Fact: since 1987, UNICEF's global Change for Good programme has collected over $140 million through its partner airlines, including over $11 million with just American Airlines (since 1994).
Developing your own programme
Airports that do collect have different goals for their programmes; some will collect for a specific need (local emergency or natural disaster relief) over a short period of time, others have on-going programmes that support local and/or national charities year-round.The good news for the airport industry is that only a small number of airlines do these types of collections.  The better news is that even a smaller number of airports around the world collect foreign currency.
The strategy does not have to be complicated.  You will need organisations that you wish you support; there is no shortage of charities or non-profits looking for money, so that should be really easy.  You will need to involve the various parts of the airport from community relations to operations to security – don't forget your volunteers.  The more involved the staff are, the more successful your programme will be.  Hold a raffle so the staff can pick some of the charities you will support; the more you get their buy-in, the better the programme will work.
You will need marketing around it as well.  Today airports are "renting" every surface they can for advertising; you will need to promote your own programme.  Ideally, if you can wrap a pole or place a poster above a collection container, it will draw a lot more attention to your guests.  If you have the space, you can promote the different organisations you are supporting.  Be sure to change your focus occasionally.  If there is a local initiative you want to get behind, do it!  If there is a natural disaster you feel you could or should support, then do so.  Perhaps you want to support a cancer organisation every September/October but no one else. That is okay too. This is your programme and it should fit with the mission of the airport.
On average, airports collect roughly 80 different currencies regardless of where they are located. 
Consider approaching your retail and currency exchange partners as well.  Small containers placed throughout the airport with the same messaging will reinforce the programme with your guests and increase awareness.  Involve them in the selection process to determine where the funds will go as it will ensure not only their support, but may also strengthen your relationship.  It will also give the currency exchange clients a place to put their leftover coin without having to search for a container.
"For its fiscal year 2016, the Transportation Security Administration reported that passengers left behind more than $867, 812.39 in coins and currency in the plastic bowls and bins at various U.S. airport checkpoints. That's about $102,000 more than the amount left behind in 2015, and the more than $484,000 left behind in 2008."1  These amounts were not donations, it was how much money people left behind because they were too lazy (or too rushed) to pick it up.  If that amount of money can be collected without any thought, imagine what can be done with a plan.You will also need a partner to handle the collections themselves and possibly to help source containers.  There are only a few companies around the world that are involved with this type of fundraising.  On average, airports collect roughly 80 different currencies regardless of where they are located.  You need someone who can not only work with many different currencies, but who is also able to move coin around the world because that is the only way to realise its value.  Keep in mind that not even the armoured car companies will handle foreign coin.  You need someone who specialises in this.  They will also be able to work with you on quantity and placement of the containers – you can have dozens of containers, but if they aren't in the right places, they will not be effective.  Keep in mind that both sides of security are among the best place to have containers as your guests are already emptying their pockets.  The easier you make it for them, the more you will collect.
One last thought: Programmes like this usually don't cost money to run.  Other than the commitment made by the airport (and its partners) in terms of communication and awareness and possibly marketing, the programme would likely fund itself.  The processing fees and collection containers could be paid from the proceeds and other than replacement or adding additional units, purchasing containers would be a one-time cost.
A typical airport collection programme will pull in less than $0.01 per guest, yet when you add it up that translates easily to 10s if not 100s of thousands of dollars every year.  And if you approach this seriously, you could easily collection $0.01/guest.  Do the math against your own numbers. You will see the value in doing something like this very quickly!
1: https://www.cnbc.com/2017/04/13/keep-the-change-travelers-left-behind-nearly-1-million-in-coins-currency-in-airports-last-year.html

Scott is President and Founder of Global Coin Solutions, a company focused on helping charities with fundraising through the collection and repatriation of mixed currency.  Since beginning in 2015, GCS has processed over $5,000,000.00 CAD for various organisations in Canada and the USA.
He brings a unique perspective to the business, having previously helped build other small businesses as well as having over 13 years with IBM/Lenovo.
GCS clients include UNICEF USA, Travelex, Air Canada Foundation, Toronto Pearson International Airport, Montréal–Pierre Elliott Trudeau International Airport, March of Dimes Canada, and many others.