A change in urban threat requires advancements in security measures
With the terror threat never far from the headlines, High Security Product Director at Hesco, Adam Wilding-Webb talks about how attacks have evolved and what this means for the future of flying.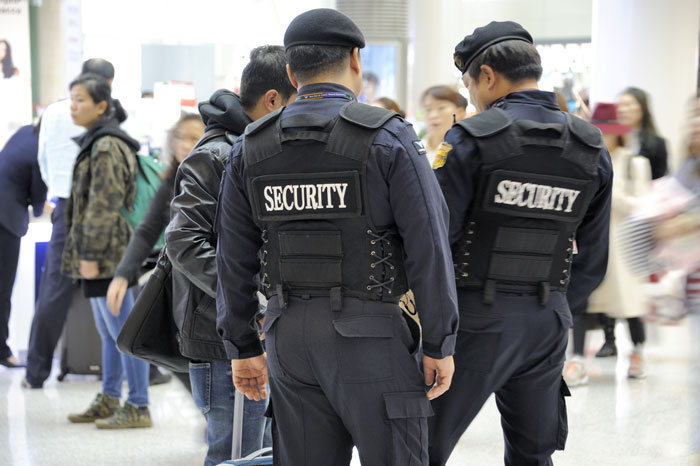 MOUNTING THREAT: Attackers target weak points in security.
Previously, attacks were something which occurred on other shores or were at least far enough removed from our reality that they remained something which was not at the forefront of the public's concern. 
The terror attack on the Twin Towers in New York City, the Pentagon in Virginia and Pennsylvania on the 11th September 2001 (9/11), was an incident which changed the future of the security in the aviation industry, as well as the perception of the public regarding safety when travelling. In fact, it's likely that few had heard of al-Qaeda or Osama bin Laden – or if they had, it wasn't necessarily a threat they saw coming into contact in their homeland. The incident, which saw 19 hijackers take command of a plane, meant that security measures in aviation needed to be reconsidered.  Since the attacks, passenger numbers took two years to recover to pre-2001 figures, with 2003 marking the first year of growth.
The US have reportedly spent an estimated $100 billion since (America spends more than any other country on its defence and counter-terrorism measures), in order to increase airport and aeroplane security since 2001, with a security manifesto created following the incidents to prevent such attacks occurring in the future. The Transportation Security Administration was also formed, who were placed in charge of passenger screening at airports in the US, rather than security being handled by each airport individually who often outsourced this element to private companies.
Security procedures before boarding a flight saw the most change. This led to more staff being hired to screen passengers. With intelligence also gathered on so-called 'known travellers' who require increased security checks – this raised concerns as to creating a watch-dog society.
Further measures include Federal Flight Deck Officer programmes which provide training for pilots so that they are able to hold a gun, and increasing the number of air marshal employees.
Machinery and technology to aid passenger screening was developed, such as explosive trace detection devices which scan passenger's hands and luggage for residue which could contain explosive materials. As well as the introduction of body image scanners, which provide security personnel with a view of what could be contained under a passengers clothing – the latter proved controversial and has since been changed to provide an outline of a body.
Evolving threat
Yet, while there has been no aviation attack from hijackers in the US since 9/11, and the threat of a hostile event occurring in the skies has been somewhat reduced, it has meant that threats have evolved. With attacks taking place in other areas of airports where security is less prevalent, such as check-in areas, airport entrances or arrival gates.
In Europe, attacks on airlines have become increasingly commonplace. In 2015, a Russian plane was shot down as it travelled from Sharm El-Sheikh airport in Egypt to Saint Petersburg, Russia.  With a Germanwings flight in March 2015, subjected to an attack by the First Officer who refused re-entry to the Captain after he left the cockpit, and flew the plane into the French alps – it was later found that the First Officer has a history of mental health issues and had deliberately caused the incident.
While these attacks have taken place while airborne, attackers are seeking out new ways in which to pose a threat to public safety, and not just in the realm of airports either. With many security measures implemented aimed at preventing an attack from taking place in the sky or once individuals are through security gates at airports, attacks have focused on areas where security isn't as tight, and exposed vulnerabilities in current procedures.
Taking the focus away from airports, some of the most recent terrorist related incidents include vehicle attacks in Nice, Berlin, Stockholm and London. With suicide bombings taking place at the Manchester Arena, and another at the Stade de France; the latter an incident which saw a night of coordinated attacks take place over France.
Low-security areas
Stadiums and event venues have since increased the checks they carry out before people enter, with increased bag searches, search dogs and more vigilant personal checks carried out to aid in preventing attackers and weapons entering the vicinity, as well as to reassure the public. Meanwhile, following on from the rise in vehicles being used as a weapon, something which terrorist groups have been found to be encouraging, concrete bollards have been introduced as a reactionary measure in order to decrease the impact a motorised vehicle has on the surrounding environment and the public.
Many of these attacks have taken place as people exit or enter a venue, exposing vulnerabilities in security measures at present, a commonality which is shared with the style of attack which has taken place at airports as of late.
In 2011 a suicide bomb took place at the departure hall of Moscow's Demodedovo International Airport, with 2016 seeing a twin suicide bomb attack at Brussels Zaventem Airport and Maelbeek metro station. In 2016 once again, Ataturk airport in Istanbul Turkey (the third busiest airport in Europe), was victim of a shooting and bombing which saw three attackers carry out the incident in the arrivals hall.
It's also worth noting that attackers have sought to utilise staff working in the aviation industry, with those who commandeered the plane during 9/11 completing their training in America. One of the terrorists in the Brussels attack had worked at the airport for five years prior to 2012.
Technology and security
These attacks demonstrate the ease at which attacks are carried out in areas where security isn't present, both at airports and in other high-risk areas. You could argue that there will always be an area which is vulnerable. For example, screening could be introduced before people enter airports altogether, but this serves to merely move the risk to those queuing to go through a security check before they enter the terminal. The threat may have been moved to an area which is less high-risk, but it is likely it will still take place. 
Moving forwards, there has been discussion of remote-controlled plane, as a patent document by Boeing revealed following on from 9/11 – which in theory could have served to prevent the attacks from occurring. Yet, as mentioned, the threat is becoming increasingly focused upon areas where public access is easily gained, and taking place using new methods.
As we see an increase of vehicle-style attacks, concrete bollards have proved to do little to prevent catastrophe. TERRABLOCK, a Hesco-developed product, is able to withstand a truck of up to 15,000lbs travelling at 50mph. One of its defining features is that it can be easily deployed, allowing those at risk to install the barriers in-line with events – although, it is naturally recommended that this is a measure which should be implemented year-round.
With many airports built to cope with vast numbers of people travelling and reduce the time travellers spend from entry to the airport to departure gate, and eventually take-off, it seems security has become a forgotten element or at least it's become an issue which current airports are designed to be somewhat unequipped for. It's evident that since 9/11, the measures implemented have helped to improve current safety, but as attacks evolve in their nature, the security procedures need to follow suit – with a precautionary, not reactionary approach required.
Related organisations
Related people