Toronto Pearson: Growing in the right way
In an interview with International Airport Review, Howard Eng, President and CEO of the Greater Toronto Airports Authority (GTAA), explains that Toronto Pearson is exploring innovative solutions to growth challenges as it closes in on becoming Canada's first mega hub airport.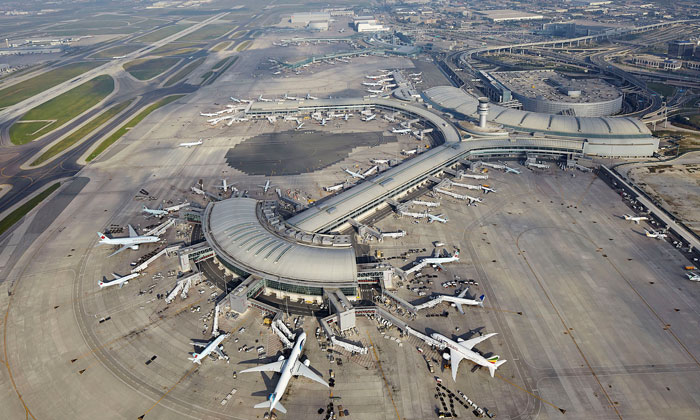 Toronto Pearson International Airport's history stretches back to 1937 when the federal government acquired nine farms in the Malton area to serve as an airport site for the City of Toronto. Toronto Municipal Airport in Malton opened in 1938 offering two hard surface runways, one grass landing strip and a converted farm house for a terminal building. In the 80 years since, Toronto Pearson International Airport has evolved to become Canada's busiest airport, North America's number two airport for international passenger traffic and one of the country's most significant pieces of transportation infrastructure, welcoming 44. 3 million passengers in 2016 (+8.0% versus 2015), serving 180 destinations worldwide and connecting travellers to 67% of the world's economy.
Toronto Pearson's extraordinary growth to date is strongly linked with that of the Greater Toronto Area and Ontario at large. Some 49,000 people work at Toronto Pearson, and another 300,000 people work in the surrounding area – known as the 'Airport Employment Zone' (AEZ). In fact, the AEZ is the second-largest concentration of jobs in Canada after downtown Toronto. Toronto Pearson facilitates an economic impact of $42 billion and 332,000 jobs throughout Ontario, accounting for 6.3% of the province's GDP. The airport handles about a third of Canada's daily air passenger traffic, and 50% of the country's air cargo is shipped from Toronto Pearson.
"There is a two-way relationship between air connectivity and the economic growth of the region," says Howard Eng, President and CEO of the Greater Toronto Airports Authority (GTAA), operator of Toronto Pearson. "The airport not only contributes to Ontario's prosperity, but also benefits from it." Howard continues: "As exciting as Toronto Pearson's growth story to date has been, the journey is just getting started. Our vision is to be the best airport in the world, and there are significant opportunities ahead that will allow us to strengthen our position as Canada's doorway to the world and raise our profile on the global stage."
On an upward trajectory
Toronto Pearson is on a journey to becoming one of the world's top tier airports – a mega hub airport – in line with Dubai, Hong Kong, Amsterdam and other key international gateways. And of course, great airports and great city-regions go together, and the spin-off benefits of a mega hub are significant and would be widely felt across Ontario. A mega hub airport would give Canadians more destinations and international carriers from which to choose. By the mid-2030s, Toronto Pearson could serve up to 80 million passengers and connect travellers to 80% of the world's economies through daily, non-stop services. Toronto Pearson's evolution into a mega hub would also support significant jobs and GDP benefits in the surrounding regions. Forecasts indicate that by 2035 Toronto Pearson could facilitate 8.5% of Ontario's GDP and some 700,000 jobs throughout the province.
The rest of this article is restricted to logged-in members. Login or subscribe free to read it.