Winter Operations In-Depth Focus 2017
This In-Depth Focus looks at how some airports are managing their current winter operations and explores advances in technology within the industry…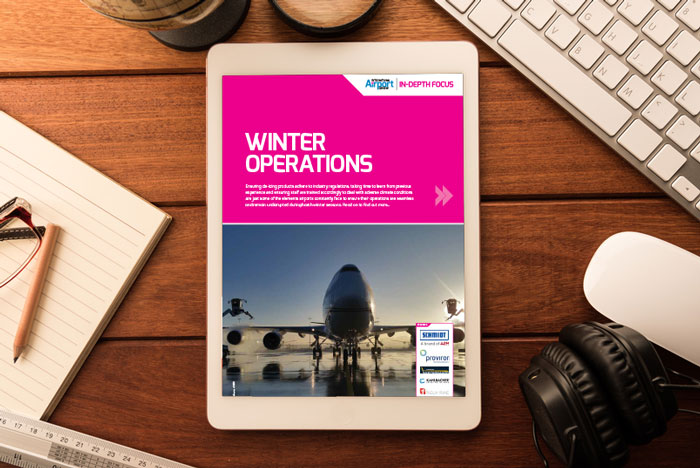 Arjen Piest, Faculty Manager and Trainer for the 'De-icing/Anti-icing on the Ground Training Courses' at the JAA Training Organisation (JAA TO), talks about why and how the change towards one industry standard has been initiated and, even more importantly, what it means for the industry and how providers and airlines should proceed from this point.
Thomas Toftevåg, Head of the Airfield Maintenance Section at Oslo Airport, explores the ways in which the airport plans and prepares for harsh winter conditions and illustrates the importance of looking back and learning from the events and activities of previous winter months to improve future operations.
In an interview for International Airport Review, Louise Hurst, Glasgow Airport Airside Operations Manager, provides an overview of the airport's winter operation activities and explores the benefits her team can acquire from advances in technology.
This Winter Operations In-Depth Focus is restricted to logged-in members. Login or subscribe free to read it.