Creating a passenger-centric airport experience
Vernon Rozycki, Senior Consultant at business development consultancy, Result, presents a case study on how low-cost 'parallel preparation' solutions are helping airport screening checkpoints by improving performance and efficiency, reducing costs and improving profitability.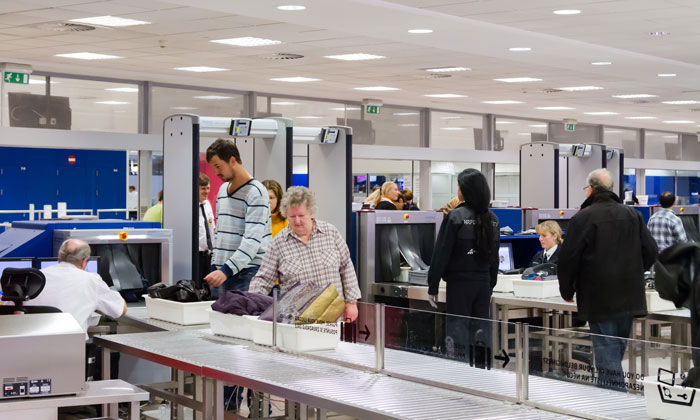 There was a time when passengers arrived at checkpoints and just threw their cases into an x-ray machine before moving through an archway metal detector. However, with the growth in travel and the need to process passengers quickly and securely, checkpoint footprints have grown. The increased number of items passengers carry on-board has also presented a challenge to checkpoint efficiency. Airports are using much larger trays and in many cases this has led to the escalating use of automated tray return systems (ATRS), which have been introduced at many larger airports and particularly rolled out in the USA. These systems are fairly costly, and whilst they are affordable to larger hubs, smaller airports may not be able to make a business case work for such systems. Airports (like many industries) are very technology-focused, and in the case of checkpoints they often turn to technology as a solution to 'fix' all ills.
Many airports simply throw technology at the problem, and we have seen many airports introduce ATRS, matrix screening and other costly technologies to increase capacity
But there is a process/people solution which can provide great efficiency benefit and diligent security at a fraction of the cost, which is appealing to the smaller airports. The following case study shows how one smaller airport has benefited from a process/ people initiative.
The challenge
In 2012, our client changed its security model from gate to centralised security, by building a new passenger screening area between two terminals. The new facility was designed to last until 2020 before any further development would be required. However a number of factors have meant that the facility has run out of capacity sooner than expected. These factors included:
A higher than expected number of passengers (growth above forecast)
Decline in checkpoint throughput due to passengers bringing more items and electronics
Higher levels of uncompliant liquids being detected, partly due to poor passenger preparation
Different packing behaviour due to new tariff system of many airlines (airlines charging for hold baggage). New security regulations leading to more time consuming control processes.
Installing new search lanes wasn't really an option due to infrastructure constraints. To expand its options, Result was engaged to help improve efficiency including throughput and to provide another set of more efficient options.
The approach
The rest of this article is restricted to logged-in members. Login or subscribe free to read it.
Issue
Related topics
Related organisations