Making virtual reality a reality | IATA
After countless demos and feedback from the industry, IATA starts to offer a new training tool that addresses the challenges in operational training.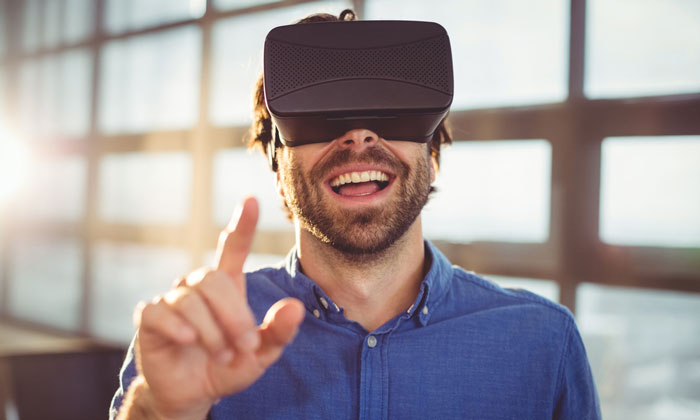 A year ago, IATA embarked on a journey to implement virtual reality (VR) into its training programs, in May 2017 it has become a reality.
The airside of an airport is noisy and can be dangerous, making it less conducive to training. Security access requirement, operational restrictions and the availability of aircraft or equipment can restrict training opportunities. Furthermore, training tends to take place during daylight hours, in fair weather conditions where trainees observe regular live operations and rarely experience irregular scenarios.
RampVR is IATA's "plug-and-play" virtual reality training tool that will increase the immersion of conventional training. It combines high-spec hardware and software in ground operations training in order to enhance theory with effective practical training in a realistic environment.
In developing RampVR, IATA has consulted with airlines, airports and ground service providers to understand training needs and pain points. A common thread in most discussions is the effort it takes to train operational employees and equip them with the relevant skills in order to perform their job functions. We believe that we have found a winning formula in revolutionising ground operations training as well as all training related to operational functions.
Fully compliant with IATA standards as set out in the Airport Handling Manual (AHM) and IATA Ground Operations Manual (IGOM), RampVR accurately replicates the ramp environment and avoids the typical challenges of ground operations training.
IATA has consulted with airlines, airports and ground service providers to understand training needs and pain points.
RampVR allows users to experience a variety of scenarios on aircraft turnaround inspections featuring aircraft damage or foreign object debris to enhance training. Day and night operations as well as adverse weather conditions can be simulated to give users a feel of these situations. RampVR also allows users to pause and review 'operations' so details can be checked or explained. Notes, forms, check lists and other reference material can be accessed in real time. The innovative training tool also allows for examinations where users record their performance for review and future reference.
It has been observed that virtual reality training increases retention rates by as much as four times while increasing staff motivation and engagement. Studies conducted in other industries show that virtual reality reduces the duration for staff training, saving a third of training costs. RampVR is a cost-efficient solution that enables flexibility of training anywhere, anytime. Organisations have indicated that the tool will help them in rostering training for their operational employees.
RampVR was launched officially at the IATA Ground Handling Conference (IGHC) in May 2017. It has been initially designed for ground operations training and currently two modules are available: Aircraft Turnaround Inspections and Aircraft Marshalling but more to come that will be downloadable from IATA's website for easy implementation. Users will experience different aircraft types in these modules and be able to use the RampVR hand controllers to mimic operational equipment such as marshalling wands.
In order to make RampVR readily accessible to the air transport industry, we will introduce the tool in our ground operations training programs offered at designated IATA Training Centres and through in-company training. Additionally we will offer RampVR via the purchase of required equipment and modules. Users will be able to customise certain design aspects and scenarios of RampVR to address specific needs.
In the future, we will be expanding the VR solution to other training topics such as, cargo and security.