Tackling the hidden security risks in airports
Steven Thompson, Specialised Protective Services Development Manager at Securitas UK, considers how we can tackle the hidden security risks when it comes to airport infrastructure.
As airports strive to increase their capacities and improve the traveller experience with new and improved passenger and cargo terminals, it's important that safety and security isn't overlooked.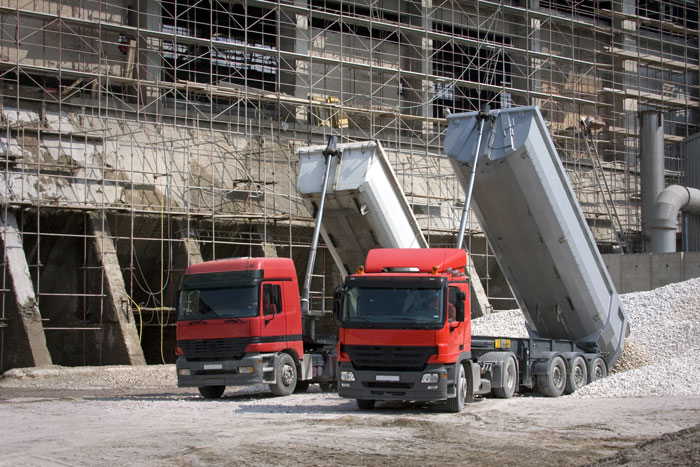 Screening of both cabin and hold baggage – and of travellers themselves – has seen substantial improvements in most countries over the last five years, both in terms of technology and procedures. The UK is no exception, with some of the most advanced systems and protocols of all. Similarly, screening of the myriad of types of employees, contractors and non-flying visitors is very tight – certainly in the UK. And only recently in the UK and other countries, we have seen a ban on laptops and tablets being carried as cabin baggage, for inbound flights from several regions. This all makes aviation security pretty fool-proof then. Or does it? Take the well-used analogy with increasing the levels of security in our homes – fitting additional locks, putting in a monitored alarm system, building a higher wall… there is always somebody who will be determined enough to overcome them and gain entry if they consider the rewards worth the effort. And if they can't break in, they often try to trick their way in – posing as tradesmen, service engineer or some other seemingly-innocent visitor. It's the same at airports. To put it bluntly, how far do we have to go to protect people, property, assets and reputations from terrorist attacks?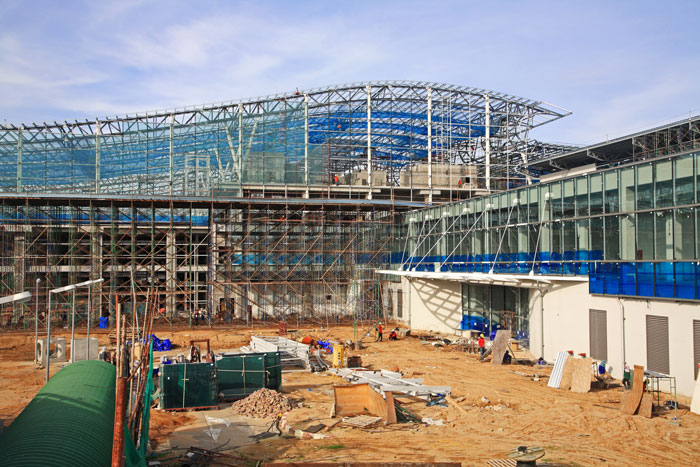 On a recent return flight to the UK involving a change of aircraft, I had to transfer on foot from one terminal and to another, to be re-screened at the departure area. Walking on the elevated, uncovered exterior footbridge between the two, I noticed an open lorry carrying a load of asphalt, destined for the airfield. The driver had stripped the cover off the load prior to pulling into the screening bay in preparation to go airside. It crossed my mind that anyone could have dropped an item, unnoticed, into the back of the lorry. Back on board the next plane, looking through the window I spotted the same lorry pull up adjacent, and pour a thick layer of the asphalt into a trench – nobody was obviously observing the operation. With the subsequent raking and tamping down of the material, it struck me that it would be virtually impossible for the contractor – or indeed airport security – to spot any irregularities. What are the risks associated with bulk deliveries like that load of asphalt – or any other materials – especially when you consider the proliferation of huge airport construction projects taking place across the UK, Europe and beyond? Not forgetting day-to-day deliveries of bulk liquids such as aviation fuel and de-icing fluid.
What thought process goes into assessing and mitigating the risk, and what are the solutions? Secondary and random searching? Specially-approved transport vehicles designed for airport construction? Effective escorting to a designated drop area? Such measures undoubtedly increase resources and costs, as well as having knock-on effects. This is an issue of safeguarding lives, and when you consider what could be concealed in an employee's simple pot of yoghurt, the screening of all items must be under constant review with necessary continuous improvements in technology and protocols. I have never come across a regulatory body that says the industry is doing too much. Instead, they have always been supportive of any measures over and above the security baseline which keep abreast of the threat landscape.
How does the industry meet this challenge?
What are the most effective ways to screen high volumes of supplies necessary to feed today's hungry airport infrastructure? Conventional hand search methods take incredible amounts of time and resource, and these become exacerbated when you are required to apply measures beyond the normal known supplier regime. Securing supplies of the many different kinds of supplies being transported is a very complex matter. There are further considerations to throw into the mix, too. For example, can each site set their security standards for very different types of airport projects? What other screening methods would add value and be proportionate with the risk? What is the likelihood of concealed devices within construction materials and bulk liquids? Could specialised security-trained construction workers be a viable proposition? Vehicle tracking devices equipped with artificial intelligence? What about explosive detection dogs (although probably not in the case of asphalt or aviation turbine fuel)? As alluded to earlier, everything has a cost. But the industry has learned from bitter experience that just because there hasn't been an incident for a period of time, it doesn't mean it won't happen. As airports strive to increase runway capacity and improve the customer experience with better passenger and cargo terminals, the safety and security of the travelling public should be at the forefront of our minds. It would be good to think that innovative new solutions mean that we react before rather than be reactive.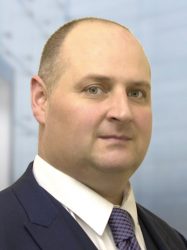 STEVEN THOMPSON is the Specialised Protective Services Development Manager for Securitas UK; responsible for development of the company's offering within the aviation services sector. Steven brings unparalleled expertise to the role, having held senior positions in both the UK and abroad. His focus on security contingency and public services infrastructure protection includes border control, transportation and construction, and he has managed both day-to-day operations and contingency mobilisation support during industrial action in both the private and public sectors – including Transport for London. He has become highly respected in the Specialised Protective Services sector for providing robust, short notice contingency resilience deployments and solutions. Steven has been on International Airport Review's Advisory Board since January 2017. He can be contacted at: [email protected] or on 07931 172383.