Why do airlines oversell seats?
In light of the unfortunate recent incident involving United Airlines, we ask: Why did this happen?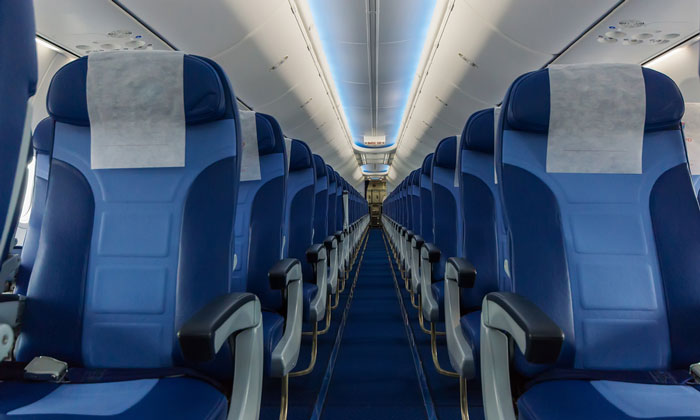 It's all economic. 
For each flight, a certain amount of people will fail to show up. It happens every day on almost every flight. Airlines call this the 'no show rate' and it differs significantly from route to region and airline – but each airline, route and region is factored into the prediction system.  
If, for example, the flight is from a large hub in a city in which several other transportation options are available then the flight is far more likely to have a higher no show rate than say a flight to or from an airport that is far more isolated. Missing a flight to or from a rural airport the US for example, is far more inconvenient for the passenger than missing a flight to or from a well-connected London airport. The flight to or from the rural US airport will consequently have a lower no show rate than the London flight.
Flights late at night on a Sunday will also have a lower no show rate as this is widely considered a more crucial flight to make in order not to miss work on the Monday.
If a flight has an empty seat, this might be considered a lost commercial opportunity for the airline. The system built around predicting the no show rate is fundamentally based around the quality of data collection. This has drastically improved over the last 20 years. In 1990 (as reported by Wendover Productions which you can see in the above video), US airlines denied boarding to 16 out of 10,000 whereas in 2017 the number was down to 9 out of the same figure. 
The data and subsequent model around which the sale of seats is based is constantly improving but as we saw with the viral PR disaster suffered by United, it is far from faultless. 
In essence, compensating the 500,000 overall passengers per annum that are denied seats they have already booked costs far less than refraining from overselling and losing the potential revenue.
So how do you avoid losing out as a passenger?
The way in which airlines deny seats is based upon a form of meritocracy, the merit of course decided by the airline in question. Usually however, if you are late to check-in or rarely fly with that airline and are not a member of any frequent flier scheme, then you have a decent chance of losing out.
Checking in early or joining a frequent flier scheme is perhaps the answer to this.
The airline model
Airlines inherently seek to maximise the profit on each and every flight – make the most amount of revenue per seat – in order to reduce the overall price of a ticket. If consumers want cheaper flights, it's up to the airline to ensure they do it can to satisfy this demand.
The low-cost revolution and overarching consumer demand has forced the wider industry into practice such as overselling seats.
We must now question whether it really is worth it having seen the media and consumer condemnation United have since faced. 
Related topics
Related airlines
Related regions