Finavia: A Nordic success story
Following a record-breaking 2016 for Finavia, we hear exclusively from CEO Kari Savolainen.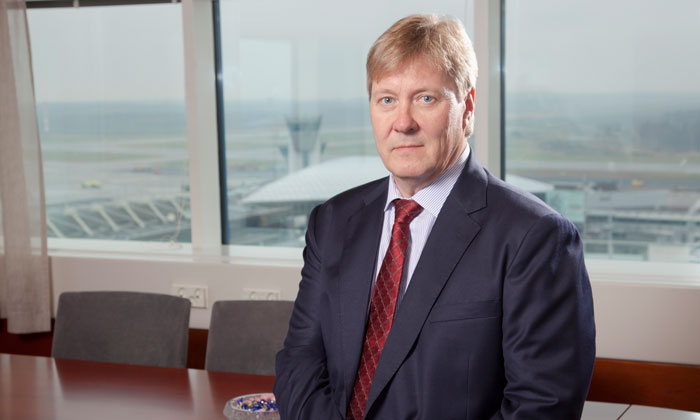 With an immense development programme which, once complete, will see the airport's terminal size increase by 45%, bridge gates for wide-body aircraft double, the creation of 5,000 permanent jobs and enable the airport to hit the 20 million annual passenger mark by 2020, Helsinki Airport is fast becoming one of Europe's most important transfer hubs. Finavia CEO, Kari Savolainen, reveals the airport's plans.
Back in 2013, airport operator Finavia launched a nearly €1 billion development programme to strengthen Helsinki Airport's position as a significant airline hub between Europe and Asia. Helsinki Airport has seen favourable market development in recent years. The number of transfer connections has increased by more than 75% within the last 10 years and according to ACI Europe, Helsinki offers the best transfer connections from Nordic countries to various parts of the world. The development can also be seen in passenger volumes, with the airport's annual passenger number exceeding 17 million for the first time in 2016.
Terminal extension: First wing completed by summer 2017
Since the launch of the development programme, Helsinki Airport has already seen many improvements. There is more self-service capacity in the departure hall, e-gates and other digital services at the gate area, more parking spaces and completely renewed commercial service offer in the terminal, to name a few examples. In addition, thousands of hours of preparatory work, such as demolition of old buildings and rock mining, has been done at the airport's apron area, and new facilities and areas have been built.
But the best and biggest is yet to come. During the next few years Helsinki Airport will be even more visibly improved and following an extension will see terminal size increase by an impressive 45%. The terminal extension will enable the airport to serve 20 million yearly passengers by 2020. Our strengths, such as short distances, short transfer times, friendly staff and a world-class service level will be maintained and enhanced and all services will remain under one roof and easily accessible. Finavia has laid out a staged approach to the development programme which will enable Helsinki Airport to manage possible risks and react to market changes in a flexible manner.
The rest of this article is restricted to logged-in members. Login or subscribe free to read it.