Securing your vulnerabilities with vendor baggage protection services
Posted: 20 September 2016 | Hector F. Gonzalez, President and CEO, HFG Consulting | No comments yet
Hector F. Gonzalez, President and CEO of security technology consulting company, HFG Consulting, considers how airports can better safeguard checked baggage post screening through the deployment of Vendor Baggage Protection services.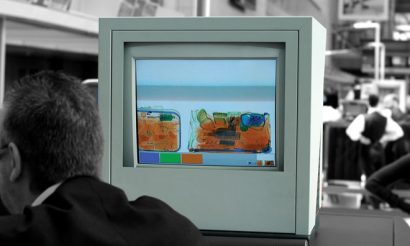 Any effective airport security programme requires a set of procedures and protocols that incorporates people, processes, technologies, and proven best practices to ensure the safety of the travelling public. The civil aviation industry has grown dramatically over the past decades with the modernisation of existing airports, the addition of new airports that can enplane greater numbers of passengers, and the introduction of new aircraft that can carry larger numbers of passengers, baggage, and cargo.
We have also seen new screening technologies and systems emerge and be deployed at airports across the globe which have enhanced the ability of screeners to better detect weapons, explosives and other unauthorised items in checked baggage during screening operations prior to the release of checked baggage to air carriers.
Growth is a positive element in any business, but with growth comes challenges that require organisations to evaluate, assess, and implement programmes to evolve and support the after effects of growth. In the civil aviation sector, this process takes on a different dimension as the need to meet the challenges of change focus in large part on security, and history has taught us that when it comes to security, organisations often do not budget appropriately to meet existing or emerging threats. 
Regrettably, no security programme is 100% effective so the issue we face currently is whether there are other options that can be incorporated into the airport operating environment that can help mitigate threats while enhancing passenger facilitation and elevating the integrity of the security screening process. 
The question I always ask myself, as many others probably do in this industry, is how can we ensure that our people, processes, and technologies remain effective and evolve to meet current and future threats so we do not become vulnerable to any attempt(s) to disrupt civil aviation and commerce either by terrorist groups or others. Additionally, how do we deter and mitigate any potential insider threat issues that could result in loss of life and property?
Although there is no easy answer, and airport and terminal operators in conjunction with law enforcement and other agencies try to stay ahead of current and emerging threats, I have come to the conclusion – based on my years of involvement in the industry and many contacts with airport and terminal operators as well as air carrier and government officials – that we often overlook or perhaps fail to consider or evaluate low-tech alternatives that once included in the security matrix provide an additional layer of security that can help in deterring and mitigating potential vulnerabilities and threats. 
These alternatives often do not require capital investments or dramatic change in regulatory or operational guidelines or for that matter in infrastructure, but offer unexpected benefits that by proxy hardened security, enhance the travel experience for passengers, and provide additional revenue streams to airport and terminal operators that can benefit the airports overall operational and security plan. 
One of the areas that I have been directly involved in since 2002 has been the issue of how to better safeguard checked baggage post screening from pilferage, tampering, and the potential introduction of unauthorised items after screening. Remember, if you can remove anything from checked baggage after it has been cleared during screening, you could very well introduce an unauthorised item into the same bag. It makes no sense to spend millions of dollars in personnel, technology, and have regulations in place or even create new regulations, if you do not have a total solution in place that can address all vulnerabilities and threats. In today's environment and with recent events, being reactive post event rather than proactive is not acceptable. 
This issue is further compounded as has been seen in recent time through video contained in news reports of police sting operations where badged airport personnel have been arrested for theft of items out of passenger checked baggage at different airports. Although airport personnel are vetted prior to issuance of airport issued access badges, the process does not ensure that individuals will not engage in criminal activity. This issue is most worrisome since it exposes a weakness which is not easily remedied as Aircraft Operations Areas (AOA) which include Baggage Makeup Areas (BMA) are by their nature very busy areas where you have all types of personnel working to process and turn around aircraft in order to meet tight on time departure schedules. 
A possible solution 
Vendor Baggage Protection services which are offered as an airport concession that passengers can purchase at airports for a nominal fee have proven to be an effective deterrent to the issue of how to secure and deter theft from checked baggage once baggage has been screened and released to air carriers prior to departure. 
The service offers an additional feature and security layer that when properly implemented hardens security, increases the integrity of the screening process, and vastly reduces the possibility of the introduction of dangerous good or illegal items into checked baggage after screening, as well as during transit while in the possession of air carriers. The service also reduces passenger claims against air carriers due to theft and damage. The concession provides airport and terminal operators with an added revenue source that requires no modification to terminal areas, and the service does not affect terminal operations, yet provides airport and terminal operators with a way to increase passenger satisfaction as passengers around the world seek this service. 
The concept of this service is simple and can be implemented (based on weather and space considerations) at almost any airport, or airport service locations prior to passengers entering the terminal departure area prior to check-in.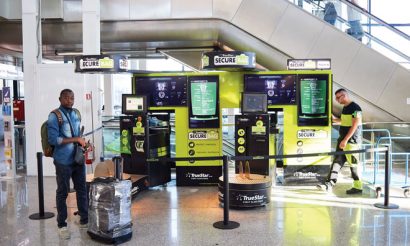 Passengers entering the terminal area can purchase the service prior to check-in, and have their baggage weighed prior to the application of the protective plastic, so in one step, passengers know if their baggage is over – weight and can re-pack their luggage away from kiosk and check-in counter areas to meet air carrier weight requirements. This helps in expediting check-in as passengers know that their luggage is compliant with weight requirements prior to checking in, and they save money in overweight fees which can be costly. Additionally, personnel providing the baggage protection service who are duly trained by their company can advise passengers on what items they can carry in their checked baggage and assist passengers in directing them to the proper location for check in. 
If you can remove anything from checked baggage after it has been cleared during screening, you could very well introduce an unauthorised item into the same bag…
Vendor Baggage Protection has been evaluated by the Transportation Security Administration and a key manufacturer of screening technologies in the United States, and has been approved and is provided at U.S. airports with great success. 
Benefits of this service 
Vendor Baggage Protection utilises compact (70LX32.5WX 49.5"H), mobile machines that operate on rechargeable batteries, or 110/220 volts AC (primarily for recharging). This is a 'cold process' meaning that passenger baggage does not need to be placed into a device that shrinks the protective material via use of heat which can damage baggage. 
The machines utilise an exclusive 100% recyclable stretch-wrap plastic film that, when applied along with a distinct label creates a detectable tamper-resistant seal for baggage and oversized items. Passengers can easily remove the plastic film; however, this plastic film cannot be re-applied if torn, cut, or distorted in any manner. 
Due to the tamper-resistant nature of the product, this application will ensure that any attempt to tamper with or attempt to introduce any illegal or dangerous goods into checked baggage post-screening will be easily detected, even to the casual observer due to the obvious distortion of the film. 
Experience has revealed that conveniently/strategically placed machines are critical to the success for this type of operation. Initially, passengers will generally not seek out the service but may be incited to do so upon observation of the machine and the process. Most passengers are anxious to check-in as quickly as possible when they arrive at the terminal and are less likely to walk and look for a service with which they are not familiar. Passengers will use the protection service when the machines are in proximity or on their way to their destination within the airport and they will see that the service is provided quickly and efficiently. 
An experienced operator can apply the baggage protection material on to any type of luggage, box, or oversized item in less than one minute per item, and if the material is required to be removed due to alarming, secondary or enhanced screening, or due to selectee screening, the protective material can be quickly removed and re-applied at a re-application station contained within the screening area or in the BMA prior to loading onto unit load devices or into the aircraft through utilisation of vendor-specific tags placed on checked baggage at the point of sale. 
The civil aviation industry is on a continual growth mode, and also facing some of its toughest challenges. Technology alone cannot address or resolve all threats and vulnerabilities, thus we must open our eyes and minds to alternate solutions that will provide tangible results, as we must safeguard the safety of all passengers.
Biography
Hector F. Gonzalez is the President and CEO of HFG Consulting and a member of the Board of Directors of Mopego Worldwide Travel Services. He has performed technical consulting, security surveys, training, vulnerability assessments, and security programme reviews at government, industrial and manufacturing facilities, airports, and air cargo operations