Facing challenges on the apron
Posted: 26 September 2016 | GATE alliance President, Dieter A. Heinz | No comments yet
Ground handling is an essential part of airfield operations. Dieter Heinz, GATE alliance President, details some innovations…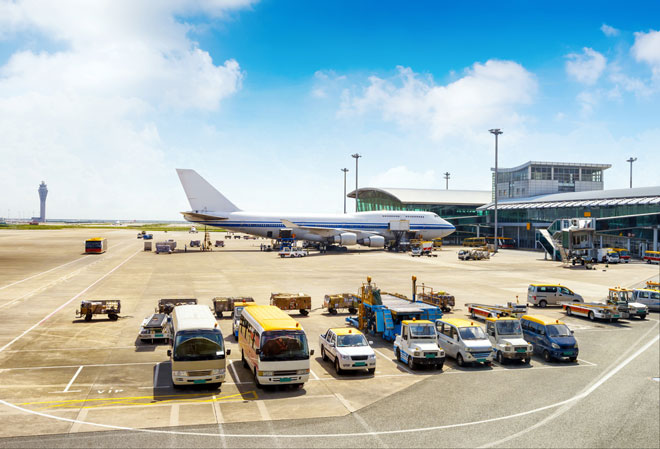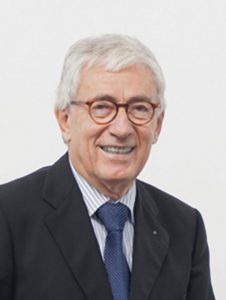 Ground handling is an essential part of airfield operations. Dieter A. Heinz, President of the GATE alliance, reveals some innovative products developed to ensure operations remain sustainable and efficient. 
No airport can operate without ground handling. It covers a wide variety of services including maintenance, freight and fuel handling but also services such as passenger check-in and catering. The demand for innovative and intelligent techniques is as topical as ever with every company in the industry forced to develop new products.
The GATE (German Airport Technology and Equipment) alliance stands for quality airport suppliers with more than 50 members and pools together an immense knowledge of airport technology, equipment and services.
Looking at increasing security arrangements, it is important to cater for a safety exit at the apron even during difficult or dangerous situations. For emergencies of every type, GATE member TecHünert has developed a new product to rescue and evacuate passengers from the A380 aircraft.
The highest existing standard and a requirement for an airport to welcome the A380 is to be certified with a Rescue and Fire Fighting Service (RFFS) category 10. That means firefighters are able to intervene on an airplane with a fuselage width up to 7m and length of more than 76m. The rescue stair is primarily designed to enable quick access for the firefighters and to ensure evacuation of all passengers up to 8,500mm height using the wide staircase that is equipped with all safety-relevant characteristics. For example, if a passenger has a heart attack it would be very expensive for the airlines to have an unscheduled landing with aircraft docking at the finger.
It is cheaper, quicker and more effective to evacuate the passenger from the A380 by use of the rescue stair.
To enhance security in the case of acts of terrorism, TecHünert has developed another application. It is not yet implanted in equipment and training, but the possibility of fast access for persons on the upper platform, who can penetrate through walls or doors in the cabin, should be further considered. The altitude ranges for this kind of rescue stair are usually from 3.5m to 8.5m. The maximum speed is approximately 105 km/h.
The high-performance hydraulics of the vehicles ensures that the stair can be completely extended from the storage position to the maximum height in approximately 70 seconds. The proceeding is similar to the operation of a normal passenger stair. The passengers climb down from an upper platform with a width of 3,000mm and steps with a width of 1,500mm.
No other passenger stair is so large and so fast. The operation should happen with a secure position; in a situation fairly comfortable for the passengers; and with no damage to the aircraft. These manoeuvres are all assisted by a camera and proximity sensors and the conditions receive different attention depending on the nature of the threat/danger.
The product was matured and optimised with emphasis placed on the safety regulations for passenger handling. Therefore, regardless of whether the rescue or evacuation goes calmly, the mechanical characteristics of the product (such as stability, dimensions, speed and functionality) will find a balanced solution for the special employment of human rescue from an A380 aircraft.
Another solution to ease ground handling operations comes from GATE member, GHMT. Today, the use of mobile radio-based applications is essential to handle the challenges of passenger and aircraft handling services at modern airports. Such applications, which are handled preferably via Wi-Fi/WLAN or mobile radio, are rolled out on the apron, in logistics as well as in the maintenance areas of an airport, in order to increase the efficiency of processes; to provide flexibility; and ensure the required handling times of aircraft.
Today's passengers expect Wi-Fi/ WLAN-based free internet everywhere at the airport and the increasing number of mobile devices means that passengers frequently carry up to three wireless devices (including smartphones, tablets and laptops) with them. Passengers, as well as the airport operator and operating company, are using modern airport apps on their devices which offer completely new, attractive and lucrative services. As a result, this wireless connection has developed into an important business-relevant and business-critical application.
Even airlines and other tenants of the airport facilities use their own radio application, which ultimately leads to competition for the frequency resources. To ensure that the communication between the devices (tablets, industrial PCs, scanners, etc.) and the application via the selected radio technology succeed without interruption, these communications need to be considered holistically 'end-to-end'.
Therefore, mobile radios, as well as WLAN/Wi-Fi-based communication systems, have to be considered from different perspectives because of various regulatory constraints, operating models and available capacities.
The harsh environment of an airport apron represents a particular challenge for a WLAN/Wi-Fi.
At the physical level aircraft and vehicles have a decisive impact on the quality of the radio coverage through their size and the related 'shadow effect'. The position of aircraft and vehicles are changing relatively quickly, causing a high dynamic of change and a huge variety of possible constellations; for example, at aircraft parking positions. Possible locations for the WLAN/Wi-Fi access points at lanterns or buildings are usually limited and, in addition, in the outdoor area a special attention to the selection of antenna technology must be given.
For successful use the faultless interaction between the WLAN/Wi-Fi network and the mobile devices used must be ensured. In this case, hard- and software as well as the configuration of the devices and the infrastructure play an important role. The devices are also subject to continuous, often unnoticed, software changes (updates, patches), whereby the functionality of their own wireless radio interface can be greatly influenced.
When an airport decides to rely on WLAN/Wi-Fi communication for a sustainable basis for smooth aircraft handling and attractive passenger services, it must be ensured that a holistic, technically feasible and economically balanced consideration of the radio communication is taken into account. To guarantee total radio coverage and ensure the required capacity, taking into account the dynamics of changes described above, an exact simulation and measurement based concept must be used. This method does not only enable a reliable wireless connection, but also economic optimisation of the wireless network through the examination of different variants (different locations, antennas and their orientation, etc.).
Furthermore, the employed devices can and must be tested in terms of sensitivity and according to their scanning and roaming behaviour. Likewise, requirements of used applications must be considered and, in some cases, determined by measurements. Regardless of whether the WLAN/Wi-Fi is used in industrial environments, such as the apron and maintenance halls, or in architecturally sophisticated buildings such as modern terminals, the described approach will provide the required radio coverage and capacity as well as significant cost savings in investment and operation of the network infrastructure.
This holistic WLAN/Wi-Fi-concept was successfully realised for well-known airlines and international airports in Germany.
When it comes to apron operations, vehicles have to accommodate heavy loads; for example the cargo loaders, aircraft tugs and pushback vehicles. Therefore, wheels and castors are an indispensable part of ground handling. GATE member, Raeder-Vogel, produces wheels and castors for this special application area. Dollies are needed to transport the passengers' luggage from or to the aircraft by Tugger Trains. These vehicles are equipped with heavy duty damped or spring loaded swivel and fixed castors with different tread materials.
Pushback vehicles or aircraft tugs nowadays need reliable wheels to manoeuvre the aircraft on narrow and limited available space. It is important that these vehicles can be used in all weather conditions. Therefore, drive and load wheels as well as heavy duty support castors can be used. Nowadays, the characteristics of the commonly used rubber wheels, such as the load capacity, sustainability and durability, are often no longer sufficient. Therefore, when it comes to overcoming long distances high quality wheels manufactured with special materials are imperative.
To sum up, it is clear that there are currently, and will continue to be, a lot of things going on in the ground handling industry. The prevention of emergencies and the increasing demand for radio-based mobility are challenges that the industry faces.
The members of GATE have the ability to offer deep knowledge and innovative solutions of these airport areas and to provide technologies with regard to efficiency and sustainability.