Airport IT & Security supplement 2016
In this Airport IT & Security supplement: Jumping the queue with BorderXpress; Creating a security culture; The 'connected' traveller; Risk assessments; Achieving assurance in an uncertain world…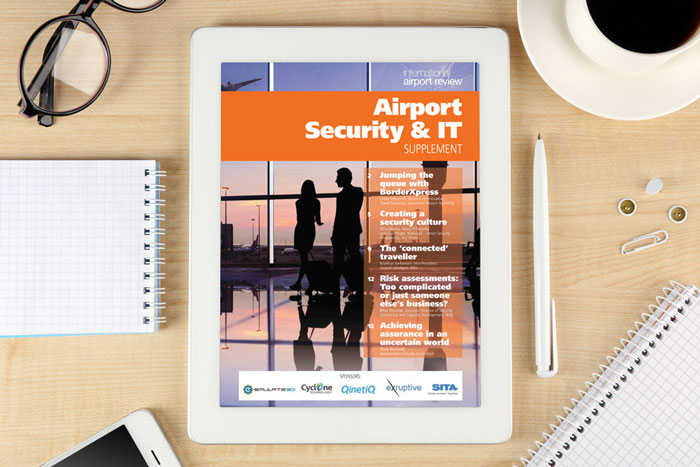 In this Airport IT & Security supplement:
Jumping the queue with BorderXpress
Linda Schucroft, Director of Innovative Travel Solutions, Vancouver Airport Authority
Creating a security culture
Nina Brooks, Head of Security and Gaël Poget, Manager – Smart Security Programme, ACI World
The 'connected' traveller
Matthys Serfontein, Vice President – Airport Solutions, SITA
Risk assessments: Too complicated or just someone else's business?
Mike Woodall, Assistant Director of Security Consulting and Capacity Development, IATA
Achieving assurance in an uncertain world
Andy Blackwell, Independent Security Consultant

This Airport IT & Security supplement is restricted to logged-in members. Login or subscribe free to read it.