Stepping up airport security following the Ataturk Airport attack
Just three-and-a-half months after terrorists killed 32 people at Brussels International Airport, terrorists struck Ataturk Airport in Istanbul, killing 45. Shortly after the Brussels attack, journalist Phil Fine spoke to Dr Amira Halperin, an expert on Mideast media and politics, on what Israel can teach Europe about airport security. He spoke to her again following the attack at Istanbul…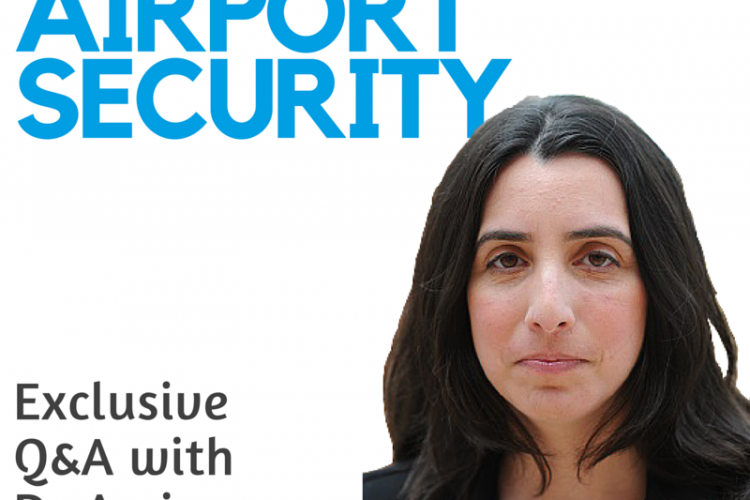 Q: You say Turkey isn't being as vigilant about terrorist threats as it should…
A: But perhaps it may become so now. Perhaps, having learned its lesson, Turkey will tighten security. To be fair, it's already moving in that direction. It has closed hundreds of kilometres of its southern border with concrete blocks or wire fencing. It also plans to fortify that border with so-called shooting towers. Not only will those towers automatically challenge any intruder, but they'll open fire if the intruder doesn't retreat. Still, as the Istanbul attack sadly shows, Turkey must obviously do more to prevent extremists from passing through its airports, not to mention slipping across its borders.
Q: When it comes to airport security, Israel is often considered as having leading edge. At Ben-Gurion Airport near Tel Aviv, the terminal concourse boasts wide-open sight lines; it's said to give security officers a better and clear view of everyone. The concourse also reportedly teems with plainclothes officers. In addition, several access points from the car park to the terminal have doors made from blast-proof material, thus shielding passengers in the event of an explosion. Do you think Turkey will incorporate these details in the new mega-airport it's now building near Istanbul?
A: I'm not sure. But Turkey simply must crack down on home-grown extremists in its own Moslem population. In fact, now that it has normalised relations with Israel, Turkey will have to be especially careful.
Q: Why is that?
A: Because Syrian rebels, who have taken refuge in Turkey, don't like Ankara's rapprochement with Jerusalem. Turkey is also menaced by ISIS fighters on its soil who dislike the country's good relations with Russia.
Q: The Istanbul attack is obviously bad news for Ataturk Airport. But it's also likely bad news for Turkish Airlines. Not only is the airline based at Ataturk, but it now considers itself to be a global carrier. Indeed, at last count, it was the fourth-biggest airline in the world by number of destinations.
A: There is no doubt about it; the attack has saddled both Ataturk and Turkish Airlines with a public relations headache. But to be fair, all airlines flying in and out of the Mideast now operate under a cloud. The same goes for the region's airports.
Q: Yet, Israelis looking for cheap flights may still risk flying in and out of Ataturk?
A: Yes, they may, thinking that security in Turkey may now be tighter. Still, it must be kept in mind that in late March 2016, Israel warned its citizens to avoid Turkey. That warning followed a terrorist attack on 19 March 2016 in central Istanbul in which three Israelis were killed and several others were wounded.
Q: India has reportedly asked Israel how to make its airports safer. Do you know if other countries have done or plan to do so?
A: I assume European countries have approached Israel for help. I also assume that in the wake of the Brussels attacks, European airports have stepped up security and that they will continue to be more vigilant. In the meantime, many European countries continue to share intelligence with Israel on possible terrorist threats.
Biographies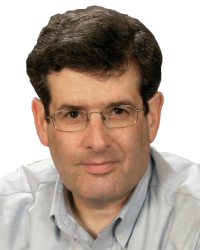 Phil Fine, who's based in Israel, has over 16 years' experience as a professional journalist, most recently as editor of Investor's Digest of Canada in Toronto. Perhaps more important, he's had a lifelong fascination with airports – particularly now that air travel is exploding across Asia and mega-airports are becoming the norm in cities such as Istanbul, Dubai and Singapore.
Dr. Amira Halperin is an Associate Researcher at Truman Institute, The Hebrew University. She holds an MA in International Journalism and PhD in Communication and Media from University of Westminster, UK. Dr. Halperin conducted pioneering research on older and newer media in the life of the Palestinians, both in the Middle East and in the Diaspora. She conducted individual interviews with Palestinians who immigrated from Gaza and the West Bank to Europe, and participated in their main social and political events. Amira has published on Muslim communities in Europe, digital media, diasporic media and audiences.
Currently, Amira writes an article for the International Journal of Middle East Studies, Cambridge University Press, 'Displacement in the 21st Century –the Palestinian Diaspora Case Study'. Amira published the chapter "The Internet as an Initiator of Change in the Arab Public Sphere", a project of Netanya Academic College in collaboration with the European Union (2012) and the recent publication "The Use of New Media by the UK's Palestinian Diaspora" in the book Journalism, Audiences and Diaspora (Palgrave Macmillan, 2015).
Amira is a former Investigative Journalist and Television Correspondent. She worked in Israel as Chief Correspondent/Investigative Journalist for Israeli National Television Investigative Program. In the UK, Amira worked on BBC 'Panorama' – The world's longest running investigative TV show. She conducted the research for the following programmes: "A Question of Leadership" (broadcast in 2005) – investigation of the Muslim Community's Leadership, "Faith, Hate and Charity" (broadcast in 2006) – investigation of terrorists' funding activity in the UK and the links to terrorists movement in the Middle East, and "The Battle for British Islam" (2015).
Related topics
Related airports
Related people