Gatwick Airport: Celebrating record-breaking success
Posted: 4 April 2016 | Charles Kirwan-Taylor, Corporate Affairs and Sustainability Director, Gatwick Airport | 1 comment
Following 36 months of continuous growth in passenger numbers and unprecedented investment representing the biggest transformation in Gatwick Airport's history, the airport's Corporate Affairs and Sustainability Director, Charles Kirwan-Taylor, reveals the growth of London Gatwick and how the airport is laying the groundwork for a second runway…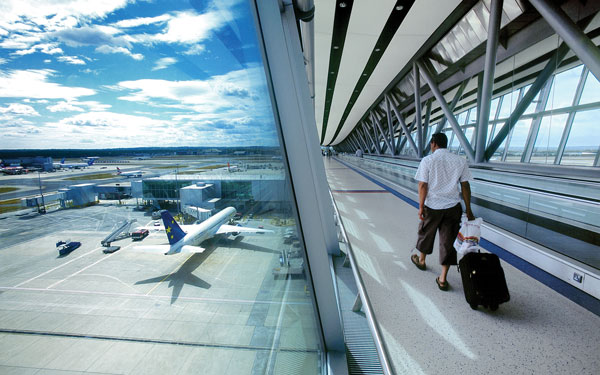 Since entering private ownership in 2009, London Gatwick Airport's story has been one of records: Record-breaking investment, record-breaking growth, record-breaking efficiency and record breaking connectivity.
Fast-forward to 2016 and Gatwick is now the world's busiest single-runway airport flying to more destinations than any other UK airport.
This year alone, Gatwick is set to launch 20 new long-haul routes to four continents (Table 1, page 32), joining the 'premier league' of European airports that fly to more than 50 long-haul destinations.
However, Gatwick's story hasn't always been one of such success.
Prior to the break-up of the BAA monopoly and the sale of Gatwick in 2009, Gatwick had operated in the shadow of Heathrow Airport, primarily as a feeder airport to short-haul European destinations. Whilst being a well-run airport, Gatwick's potential had been severely restricted and competition was a foreign concept.
Record-breaking investment
The advent of private ownership, however, has brought with it recordbreaking investment, helping to attract new airlines, drive growth, and to deliver a world-class passenger experience for the more than 40 million passengers who travel through Gatwick each year.
Since 2009 £1.3 billion has been invested delivering a world-class South Terminal and improving associated infrastructure to meet accelerated passenger growth. A further £1.2 billion has been committed over the next five years to bring forward crucial infrastructure projects, including a redeveloped North Terminal to ensure Gatwick has two world-class terminals. The £2.5 billion investment programme represents the biggest transformation in Gatwick's history.
Part of Gatwick's investment programme also includes the roll-out of new advancements in technology. The airport wants to ensure that when passengers arrive at the terminals they are able to take control of their own journeys. This is why Gatwick has invested in making check-in times faster and more efficient meaning 96% of passengers are now processed through security within five minutes, with dedicated lanes for families and passengers with reduced mobility.
Gatwick has also opened the first phase of what will be the world's largest self-service baggage drop in the North Terminal – aiming to eliminate queues entirely.
Rail revolution
Recognising the importance of accessible transport, investment shouldn't just be restricted to the airport, which is why Gatwick is working closely with partners to invest in – and transform – the rail network.
Gatwick is already the best connected airport by rail in Europe – linking to 129 stations directly – and the rail revolution will soon see up to 175 stations directly connected to the airport, bringing 15 million people (almost a quarter of the UK population) within 60 minutes of Gatwick by rail. For 70% of the capital, journey times to Gatwick are already faster than to Heathrow.
The recent launch of a new fleet of Gatwick Express trains – designed with the airport passenger in mind – heralds the start of a step-change in Gatwick's rail services. It follows the roll-out of Oyster and contactless payments to Gatwick earlier this year, which connects airport users to the wider London transport network with a single ticketless system.
Other improvements shortly being rolled out include the introduction of a new state-of-the-art Thameslink fleet in 2018 and the use of digital signalling technology which will help to make journeys more frequent and reliable. Two new direct services will also be launched to Cambridge and Peterborough – one departing to each city every 30 minutes.
All of this means that by 2018 a train will be leaving Gatwick for London every three minutes at tube-like frequency; meaning passengers will be able to have breakfast in Cambridge and dinner in San Francisco, through a single change at Gatwick.
Gatwick rail station is also due to undertake a £120 million rebuild; doubling the concourse areas so the airport can comfortably meet the expected increase in passenger numbers.
Together, these improvements will help Gatwick to get more than half its passengers to the airport via public transport, which is comparable with the best airport globally for public transport use, and much more efficient than any other UK airport.
Record-breaking growth
February 2016 was Gatwick's busiest month on record as 2.7 million passengers travelled through the airport, up 9% on the same month the previous year and marking 36 months of consecutive growth. North Atlantic routes were a significant driver of this impressive growth – up 22% year-on-year – with other long-haul routes up 7.8% on the previous February.
This makes Gatwick one of the fastest growing airports in Europe, increasing by 6.5 million passengers over the last four years; more than both Heathrow and Stansted Airports.
Yet Gatwick's elevated status as a major long-haul operator is just the beginning. 2016 will see British Airways, Norwegian, Cathay Pacific, West Jet and Air Canada flying to a range of destinations across the globe including Canada, the USA, Hong Kong, Peru, Cuba and Costa Rica.
All of these new routes will connect UK businesses to vital trading partners around the world, helping to boost jobs, drive growth and enhance connectivity. And Gatwick's long-haul network can only increase as it expands and takes advantage of new aircraft that can fly further without the need to change at a hub.
Record support for Gatwick expansion
With this growth and momentum behind the airport, it is more important than ever that Gatwick gets the green light from the Government to start building a second runway.
While investment has helped transform Gatwick into one of the world's leading airports, it can only take the airport so far. Gatwick is rapidly approaching full capacity and, with no new runways having been built in Southeast England since World War II, the UK risks losing out to its competitors. It is therefore welcome news that the Government agrees with the Airports Commission recommendation that additional runway capacity is needed in the Southeast and expects to make a decision between a second runway at Gatwick or a third runway at Heathrow by summer 2016.  
The economic benefits of airport expansion, however, shouldn't be at the expense of the environment.  
Air quality is a major concern for Londoners and rightly so. It has been the showstopper for Heathrow expansion in the past and it is a concern to understand how expansion at Heathrow can be within legal limits when the surrounding areas continue to breach legal air quality limits. Gatwick Airport has never breached legal air quality limits and has guaranteed that it never will. Overall, Gatwick's environmental footprint in terms of energy, water and waste is no larger than it was in the 1990s. And since the airport has been in private ownership, its carbon footprint has also decreased dramatically – currently down 30% compared to the early-1990s.
Interestingly, according to the latest polling, Gatwick has pulled 12 points clear of Heathrow (46% vs 34%) – the largest lead since YouGov first polled Londoners on their preferred choice for airport expansion in September 2014.
Momentum is with Gatwick as people continue to realise it is a viable solution for expansion – a solution that balances both the economy and the environment.
Gatwick Airport's 20 new long-haul routes
New York, USA (British Airways)      
Lima, Peru (British Airways)      
San Jose, Costa Rica (British Airways)      
Hong Kong, Hong Kong (Cathay Pacific)        
Boston, USA (Norwegian)              
Oakland, USA (Norwegian)              
Toronto, Canada (West Jet)                  
Saint Johns, Canada (West Jet)                  
Vancouver, Canada (West Jet)                  
Calgary, Canada (West Jet)                  
Edmonton, Canada (West Jet)                  
Winnipeg, Canada (West Jet)                  
Toronto, Canada (Air Canada)
Orlanda, USA (Thomas Cook)          
Cayo Coco, Cuba (Thomas Cook)          
Liberia, Costa Rica (Thomson)          
Varadero, Cuba (Thomson)          
Columbo, Sri Lanka (Thomson)          
Freetown, Sierra Leone (Fly Salone)                
Lagos, Nigeria (Air Via)
Biography
Charles Kirwan-Taylor joined Gatwick Airport as Corporate Affairs and Sustainability Director in 2014. Before joining the company he held senior management positions in financial services and consultancy, both as a principal and as an advisor to some of the UK's largest companies. Charles brings with him a depth of experience in communications, research, project management and corporate management and holds a degree in politics, philosophy and economics from Oxford University