Helsinki Airport gets ready for 20 million passengers
Following an agreement announced by the European Investment Bank (IEB) to provide a €230 million loan for the expansion of Helsinki Airport, airport operator Finavia Corporation discusses its development plans in preparation for 20 million passengers by 2020…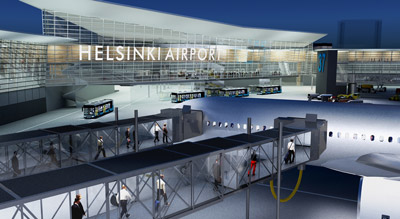 With the aim of the extension of Helsinki Airport, the Finnish airport operator Finavia Corp. launched an extensive 900 million euro development programme in 2014. Investments have been made to continuously develop Helsinki Airport and maintain its position as one of the leading transfer hubs in Europe, especially as the traffic between Europe and Asia increases.
Construction started in early 2016 and is expected to finish by summer 2020. The programme's biggest endeavor will be to extend the airport's current terminal building by 45%.
Helsinki Airport terminal building to be extended by 45%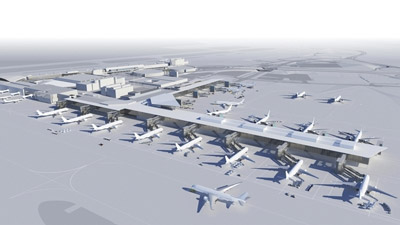 "Even though the most visible part of the investment is the development of infrastructure, our success as a world-class airport is based on customer experience. Helsinki Airport's strengths include short transit times, friendly staff and world-class service. These are preserved also as the passenger volume increases", says Helsinki Airport director Ville Haapasaari.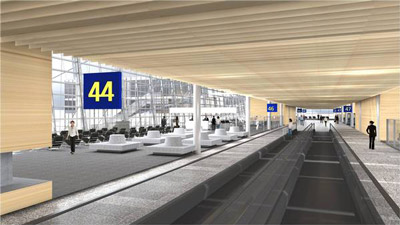 At this point, around 70 new or refurbished shops and cafes have already been opened at the airport premises.
All services will become easily accessible under one and the same roof. Distances to and from services as well as transfer times will remain short. New digital solutions and services will make the travelling experience as smooth as possible.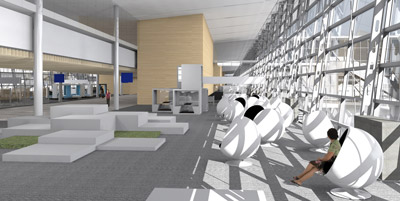 The development programme will also entail increasing the airport's eco-efficiency, double the number of wide-body aircraft bridges, increase baggage handling capacity and improve airport services to better cater to passengers' varying needs – just to mention a few.
According to Haapasaari, Finavia also aims to provide more flexibility and efficiency to carriers. There will be increased capacity for parking airplanes, and the planes' turnaround times can be shortened.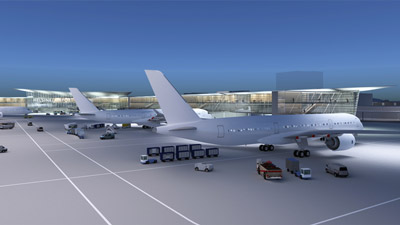 Development programme in figures
The terminal will be expanded by 75,000 m2. The entire surface area of the terminal in 2020 will be about 250,000 m2.
The number of wide-bodied aircraft bridges will double from the current eight to 16.
Luggage handling capacity will increase by 50%.
Airport parking areas and taxiways, i.e. apron level, will be renovated in an area of 330,000 m2.
Related topics
Related airports