Airport security: tough questions still remain
Posted: 19 November 2015 | Martin Aggar, Aviation Director for G4S Risk Management | No comments yet
Martin Aggar, Aviation Director for G4S Risk Management, examines current airport security measures following the tragic events surrounding the ill-fated Metrojet flight departing Sharm el-Sheikh Airport.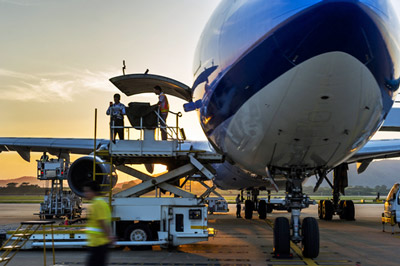 The tragedy of last month's terrorist attack on Metrojet flight 9268 which left 229 people dead forces those of us in the aviation industry to ask some tough questions. 
Chief among them will be how, given international standards on passenger and baggage security, an explosive device evaded detection.  If media reports this week are to be believed, and two employees at Sharm el-Sheikh airport are suspected of assisting those who planted the explosive device on the Russian jet are true, we must also determine as a matter of urgency whether processes to vet and screen airport employees are being properly enforced.
Prevention of future terrorist attacks
Our government has charged a UK investigative team to work out what happened, why, and the measures necessary to prevent a terrible incident like this happening again.  These questions will be front and centre for the UK team in their review of security at Sharm el-Sheikh airport as they look at additional measures to start flights again to the popular tourist resort.
The review will undoubtedly examine how security processes work from both a passenger and a staff point of view, and explore the role security stage-gates have in minimising risk at the airport.  
We will need to establish if and to what extent International Civil Aviation Organisation (ICAO) security processes are being implemented.  This will include an assessment of servicing levels of airport screening equipment is taking place and whether daily due diligence prior to operation is conducted. 
Security screening for staff
A number of problems have already surfaced.  One working theory is the possibility that staff working at the airport are not screened, or rather that the airport does not require a conclusive screening process.  This will be one of the first problems that will need a root and branch approach to fixing.  It is equally possible that airport screening equipment was not up-to-date but also potentially in a state of dis-repair. 
At this point it is not worth hypothesising on conjecture. At the moment the only thing which is clear is that we won't know the full picture until the facts on the ground have been established. Yet the fact that UK passengers being repatriated were allowed only to take hand luggage on their flights home may be an indication of the UK government's concerns around security measures at the airport. 
The task at hand for UK investigators is not an easy one.  The real work will come when we turn to ensuring urgent and necessary recommendations are implemented given, and I suspect this may well be the view of the FCO and Department for Transport, that Egypt must now be considered a high-risk flight area.
At Baghdad airport, where I worked for over three years, passengers and staff would potentially have to go through 13 different security checks before they boarded the aircraft
Managing security risk and implementing commensurate security processes in high risks areas is no mean feat.  At Baghdad airport, where I worked for over three years, passengers and staff would potentially have to go through 13 different security checks before they boarded the aircraft. Full X-ray screening of baggage and screening of people is conducted at multiple points during entry to the airport estate, including at the main entry check point several kilometres away from the terminal building. 
G4S are employed to provide additional security around the baggage reconciliation process for a number of international airlines – ensuring passenger effects made it from the baggage make up area to the aircraft's hold without interference. Security guards stayed with luggage through every security stage-gate, employing canine security alongside full X-ray screening to minimise security risk.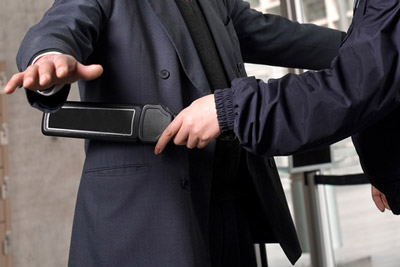 Unlike in Egypt, European airport staff are required to go through the same security checks as passengers and undergo thorough background security checks prior to the offer of employment or receiving an airport pass. Schiphol, Athens and Brussels airports are home to the most up-to-date security equipment which undergo robust audit and compliance processes with regular use of test pieces through screening.
If we are to look for a model of best practice for airport security European requirements provide a robust reference point.
Perhaps one of the key learnings from this episode will be the importance of having dedicated and well trained security staff.  It is fair to say the technology used at airports is only as good as the people manning it. EU regulations permit a screener to sit for no longer than 20 minutes before rotation with a rested member of staff. Threat Image Protection (TIP) is deployed on a daily basis presenting images of high risk articles to test the screeners with regular training provided for all staff as a matter of compliance.
The US Transport Security Agency (TSA) mandates that air travel between the UK and US (two lower-risk countries) requires additional measures including screening at the gate and use of passenger databases to ensure passengers on no-fly lists are not permitted boarding.
Lessons to learn
Unfortunately terrorism on transport infrastructure and in the air is nothing new. Of paramount importance will be to ensure recommended processes and procedures are being followed to the letter.  In high risk areas, more stringent measures will be needed.
A constant tension between robust security measures and passenger experience and convenience will continue to exist.  The commercial pressure to ensure the security processes is as smooth and as quick as possible should not however take precedence over the safety and security of passengers and airport staff. 
One thing is clear.  Egypt is and will remain for some time a higher risk area.  Stringency of security measures should be proportionate to the risk profile of the airport and country.  It would be a surprise, and indeed a mistake, if processes at Egypt's airports did not move closer to the European or indeed US models. 
There can be no silver linings to this dark cloud until this happens, and I hope this is sooner rather than later.  
Related topics
Related organisations
Related regions