The decade to make a difference: Heathrow's Chief of Staff & Carbon on the future of the UK's hub airport
Nigel Milton, Heathrow Airport's Chief of Staff & Carbon, wrote to International Airport Review about Heathrow's 2.0 sustainability plans and how the plan will help future proof the airport for travellers.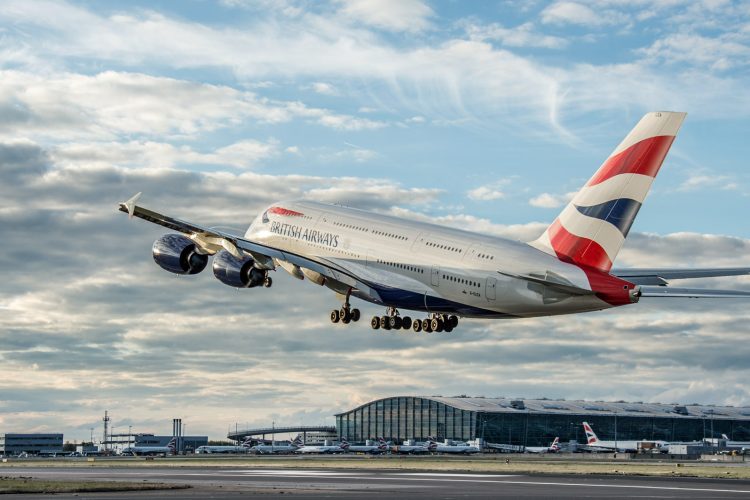 The fight against climate change will continue to define the 21st century. At Heathrow, we know this better than most. Our industry simply cannot survive in its current form, and we wouldn't want it to. We need to cut the carbon from the industry we love so that future generations can still enjoy the unique benefits flying brings. That's why our sustainability plan is called Heathrow 2.0 – we don't want to curb flying, we want to rewire our sector from the bottom up into a better, cleaner version of itself. Our 'license to operate' depends on it. Below, I set out Heathrow's plans for a thriving, exciting and sustainable future, for our millions of passengers and our local community. I also explain why Government support is needed for a greener and brighter future. 
Every business needs to reach net zero by 2050, and the aviation industry throws up more challenges than most. There are no substitutes for the global connectivity, cultural exchange and trade that aviation delivers. Emissions from aircraft makes up 95% of Heathrow's carbon footprint – a number that is reflective of airports across the globe. But the good news is, there are solutions. 2019 was our year of peak carbon and by 2030, we aim to cut 15% of carbon from flights operating at Heathrow. Airlines flying the most efficient aircraft and airspace modernisation are incremental tools that will play a key role in achieving this, but the key change will be moving to Sustainable Aviation Fuels (SAF).  
SAF is revolutionising the aviation industry. It's made from household waste and hydrocarbons, rather than the fossil fuels used in conventional jet fuel. It can be blended with jet fuel so it can be 'dropped in' to today's aircraft and pipelines without the need for costly infrastructure change. The technology is already proven with over 450,000 flights having taken to the skies using SAF and on 28 November, Virgin Atlantic are flying the first fully SAF flight across the Atlantic from Heathrow. This historic step is a sign of things to come. The solution is here, the issue at this stage is scaling up production to make it more readily available at more affordable prices. 
That's why we have taken steps to encourage airlines to switch to SAF. In 2022, we launched a world first – an airport SAF incentive programme which aimed to cover up to 50% of the extra fuel cost, making the fuel more affordable for airlines to use. For 2023, airlines committed to 1.5% SAF, this percentage will be scaled up for 2024 and beyond. We are committed to progressively increasing the SAF used at Heathrow each year, targeting 11% SAF usage by 2030, ahead of the UK Government's proposed mandate of 10% by 2030. We're a leader in the global aviation sector, and by putting Heathrow's weight behind SAF development, we know we will influence others to follow.
But the benefits of SAF don't just stop at reducing carbon emissions. A successful UK-based SAF production industry would give the UK the chance to take back control of its aviation fuel, free from unpredictable international markets. It's also predicted to create 10,000 jobs by 2030, boosting the UK economy and providing long term security for many.
But to deliver these benefits, the Government must do more to back the technology on our shores or risk watching our competitors in Europe or across the Atlantic reap the benefits. The UK was the first major economy to commit to net zero by 2050, but we need to see genuine commitments now to make this a reality. A price support mechanism combined with the SAF mandate are needed to de-risk and incentivise investment in domestic SAF facilities. The US Inflation Reduction Act has provided $4.3 billion of Government support – compared to £180 million from the UK Government. A new global SAF industry will be created in the next decade, these new green jobs will come into existence – the question is how much of the pie does the UK Government want to get for Britain. If ministers do not act soon, the UK will fall behind and the benefits of this new green industry won't come to Britain.  
Whilst changes are needed in the air, it is also crucial that we make changes on the ground too, an area Heathrow has much more control over. We want to lead by example and get our own house in order.  
By 2030, we are committed to cut carbon on the ground by at least 45% compared to 2019 by enabling passengers and colleagues to travel to the airport sustainably, delivering a net zero supply chain, and investing in efficient infrastructure. We are continuing to make changes to our fleet of airport vehicles, with 17% of all airport vehicles already zero-emissions, scaling up to 100% by 2030.  
We've put our money where our mouth is, incorporating our 2030 sustainability goals into our funding strategy. In July this year, we were proud to be first airport in the world to launch an innovative Sustainability Linked Bond. The mechanism is particularly progressive, as it incorporates Heathrow's Scope 3 emissions. Accounting for 99% of our carbon footprint, Scope 3 emissions describe all other indirect greenhouse gas emissions from activities in relation to Heathrow Airport, occurring from sources that we do not own or control, such as emissions from aircraft and vehicles operated by others at the airport. Even though we are not in direct control of the output, we are committed to being part of the solution. We have placed a financial incentive on ourselves and are proud to be bringing to the UK market a gold standard bond, showing our rock-solid commitment to our Heathrow 2.0 ambitions.  
Our 'license to operate' relies not just on achieving net zero, but also in acting to ensure the communities around Heathrow are great places to live. To me, being a good neighbour means being considerate, respectful and helpful. It also means being a part of and giving back to your community. I am one of many colleagues involved in Heathrow's Giving Back Programme, our commitment to help benefit one million local residents by 2030. One of my favourite parts of my job are reading sessions with Year 6 pupils at Pippins Primary School in Slough. These exceptional children inspire me to do all I can to ensure the communities around Heathrow are great places to live and grow up in because of the airport, not in spite of it. 
By listening and collaborating with our local community, we are determined to ensure the benefits of Heathrow are enjoyed by those closest to the airport. Heathrow is the largest single-site of employment in the UK, offering careers to tens of thousands of local residents. We think its crucially important that our workforce is representative of the local community at all levels of the business. That's why by 2026, we have set a target that over a quarter of colleagues at a senior level will be from ethnic backgrounds.
We know the road ahead won't be easy, but there is much to feel optimistic about. With the Chancellor's Autumn Statement around the corner, we hope to see a genuine commitment from the Government to back aviation's net zero future, by creating a supportive policy environment that kickstarts a UK SAF industry. Like every global business, the aviation sector needs to reach net zero emissions by 2050, but this won't happen if substantive changes don't occur now. Time is short – this is the decade to make the difference.  

As Chief of Staff & Carbon, Nigel Milton leads Heathrow's Carbon Strategy, Communications and Sustainability & Communities Teams.
His responsibilities include protecting Heathrow's reputation and ensuring the airport maintains its global leadership role in the decarbonisation of aviation. He leads the liaison with external stakeholders on policy issues across international, national, and local government as well as business.
As Director for External Affairs between 2013 and 2016, Nigel led the communications campaign to win public and political support for a third runway before taking on the role of Director of Communications, which included overcoming the internal and colleague communication challenges presented by the pandemic. Nigel joined from Virgin Atlantic in 2010, where he was responsible for the relationship with international governments.