Interview spotlight: Paola Sciacchitano
Leonardo's Paola Sciacchitano discusses company's ambitious project to supply its baggage handling system to 10 airports in Spain.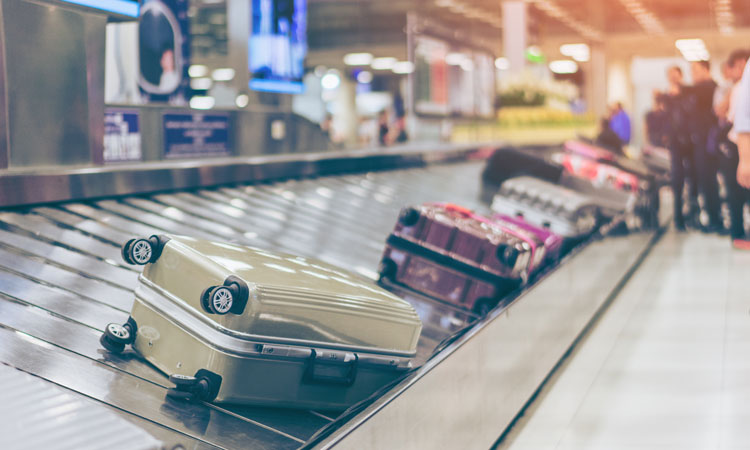 Leonardo was recently selected by AENA (Aeropuertos Españoles y Navegación Aérea) to bring the Baggage Handling Systems in 10 airports up to the latest security standards. Can you give us some insight into why Leonardo was chosen?
We're very proud to have been chosen to deliver this contract, which reinforces our position as one of the leading BHS companies in Europe. It's a very ambitious project to upgrade 10 airports across mainland Spain and the Canary Islands, airports that are controlled by AENA which managed over 275 million passengers in 2019. The secret to our success is a combination of our culture and technology. On the culture side, we're a very customer-focused business, which includes offering flexibility: we have the capacity to build customised solutions tailored to the requirements of clients. In technology, our cross-belt sorter, called the Multisort Baggage Handling System (MBHS®), has underpinned our leadership in the international BHS market. Leonardo pioneered the introduction of latest-generation cross-belt sorting technology into the airport sector, and it has since been proven to be highly effective at international airports with high annual passenger traffic.
What benefits does cross-belt sorter technology bring to the airport sector and what is the latest in Leonardo's technology development?
Cross-belt sorter technology ensures that all items are effectively handled, including those bags with high friction surfaces, irregular shapes, protruding wheels and other differences. Leonardo's MBHS® cross-belt technology guarantees a precise and smooth baggage handling process, while also being highly reliable to ensure maximum availability.
We've recently expanded our portfolio with the introduction of the new MBHS-HD (Heavy Duty). This is currently the only BHS in the world which can overcome gradients of up to 15° and a vertical difference of over 8m, meaning that it can connect different levels of facilities in an airport and move baggage between floors without the need for elevators. We're also offering a new set of reduced-radius curves, making it possible to adapt the system to a wider range of layouts and meet our customers' individual needs. As with all MBHS sorters, the MBHS-HD delivers significant O&M cost savings by incorporating minimal points of friction between components and the ability to adjust the speed according to required throughput.
You mentioned O&M costs, which are a crucial part of airport management. What else is Leonardo doing in this area?
One of the strengths of Leonardo is our experience designing and developing complex systems with long lifecycles. This is why we're able to help our customers maintain the performance of their BHS over its entire life. We're continuing to expand our service solutions portfolio and optimising our maintenance services. This includes investing in technology which makes the systems themselves smarter, for example being equipped with improved diagnostics which are able to deliver predictive analysis of an entire system.
One of these innovations is the use of smart glasses to improve remote assistance, allowing on-site personnel to consult with an expert remotely and receive feedback in real time. Another innovation is the sorter track inspection function. A camera installed on the sorter, combined with advanced video stream analysis software, is able to automatically detect anomalies and classify them by severity, allowing for prompt action to be taken when necessary.