Aries Weather and Lighting: A smart solution for forward‑thinking airports
International Airport Review spoke with Ján Cafík, Product Manager at Tern Systems about the new Aries Tower Suite and how it transforms the work of Air Traffic Controllers.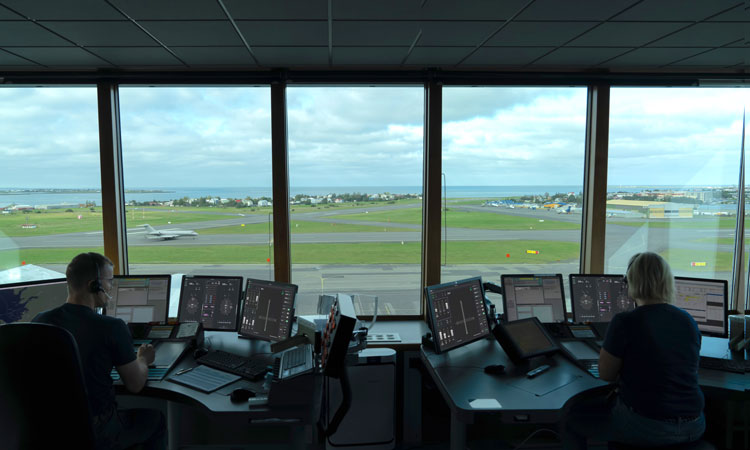 The Aries Tower Suite combines all of Tern Systems' tower-oriented products in an integrated solution. It includes automated weather observation and reporting, ground lighting control and navaid monitoring. The system is developed in close collaboration with Air Traffic Controllers and technical specialists from several ANSPs, which gives Tern Systems operational insights.
Speaking to International Airport Review, Ján Cafík, Product Manager at Tern Systems, said: "Our goal when developing the system was to make the working environment of Air Traffic Controllers easier and more efficient. These are the people that need to be able to evaluate complex data very quickly and make important decisions. With that in mind we wanted to make a system that provides the relevant information in a clear and effective way."
For example, Tern Systems design all their products using colour profiles that reduce eye strain and fatigue. By creating a visual hierarchy of elements, they brighten up certain values to help focus on operationally important information. Attributes like these make a perfectly optimised user experience for any Air Traffic Controller.
The benefits
The Aries Weather system is a certified weather observation display and weather reporting system for airport tower operations. It is a fully automated solution with the capability to incorporate manual observations. It collects, stores and displays the information relevant for the Air Traffic Controller. When defining Aries Tower, Tern Systems paid attention to every detail and made the system configurable and easy to customise. One of the aspects of reaching this goal was introducing widgets, each of them containing a different set of operational information needed by the users. The position of the widgets and their content can be configured making tailoring quick with minimal effort.
According to Ján, the Aries Lighting is a ground lighting control display that is scalable to any specific runway lighting setup. It is an intuitive, modern lighting control and navaid monitoring system that is integrated with other tower products within the Aries suite. It can be deployed as a single position or with multiple positions synchronised.
When asked how the system compares to other products on the market, Ján said: "The system is compatible with any ground lighting system and is an out of the box solution that is easy to deploy. The lighting control system is highly flexible, and the interface reflects our design philosophy, which is not only important from the integrated tower perspective, but also makes the environment effective and enjoyable to use."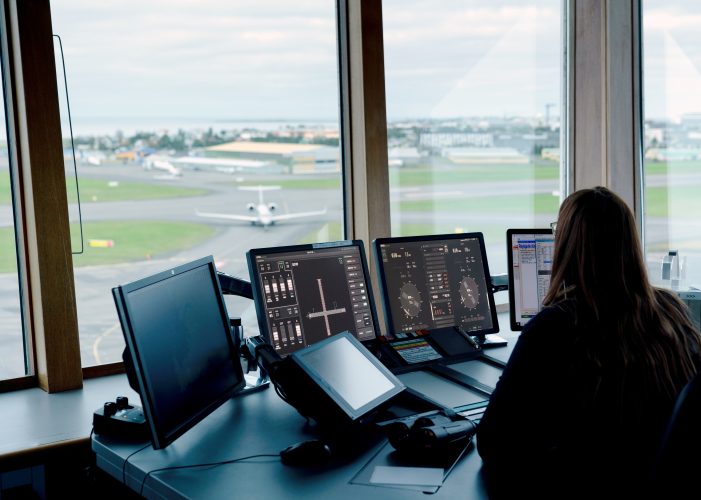 A challenging time for aviation
No doubt the aviation industry is going through an extremely challenging time at present with their main source of income drastically reduced. Airports and ANSPs will surely be considering every penny they spend as an investment. Tern Systems is addressing this by making sure that their systems are highly configurable. Their modular architecture allows easy and quick deployment and provides flexibility to the company's customers. For example, no special training is required to operate, deploy and configure the product. This can provide cost-efficiency to airports, as they can make deployment plans that fit their needs. Overall, the Aries Tower is a smart solution for small and medium-sized airports as well as ANSPs that are looking for a user‑centric solution without the need to invest in large scale weather and lighting systems that require a holistic replacement of existing equipment. Its scalability can also make it an interesting choice for larger airports.
Serving customers during the pandemic
The COVID-19 pandemic has thrown some challenges their way, but Tern Systems has been doing its best to work with its customers. They managed to deliver the Aries Weather system to Greenland Airports fully remotely without any difficulties. This included both factory and on-site acceptance testing. The Aries Weather solution will be up and running in over 20 airports by the end of 2021.
Summarising, Ján added: "We put a lot of emphasis on excellent service and want to build genuine relationships with our customers, no matter the circumstances. The user-centred philosophy of our brand is apparent in the quality across our products."
View the video below or visit the website to learn more about the Aries Tower Suite.