Back to business during COVID-19: Predict, prevent, contain, maintain
During their webinar on 10 February 2020, Eurofins discussed its full suite of end-to-end solutions, which can be customised for each unique site.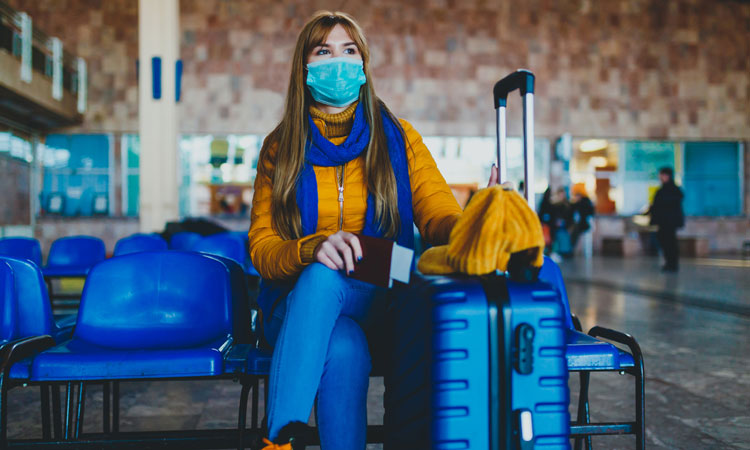 On 10 February 2020 Eurofins delivered a webinar that educated airline industry audiences on robust end-to-end solutions that can return airports to operations and keep employees safe while we move toward the next normal. That next normal critically depends on the airline industry taking flight again. Everything from our community connections, to our livelihoods, to our food supply chains depends on our successful—and safe—return to flight.
Across industries and continents, much of the public focus has been on individual clinical testing to return us to our business, social, and family lives. And Eurofins provides the full spectrum of clinical testing services—PCR, rapid PCR, variant detection, antigen, rapid antigen, antibody, and gargling—and continues to innovate for greater testing capacity worldwide. While it's true that clinical testing will continue to play a crucial and central role to global recovery, Eurofins provides a comprehensive suite of end-to-end solutions, customised for each unique site.
Proactive solutions to protect the safety of both employees and passengers must be top priority. Daily on-site monitoring and consultation with professional scientific teams can help us make better decisions to mitigate and contain spread.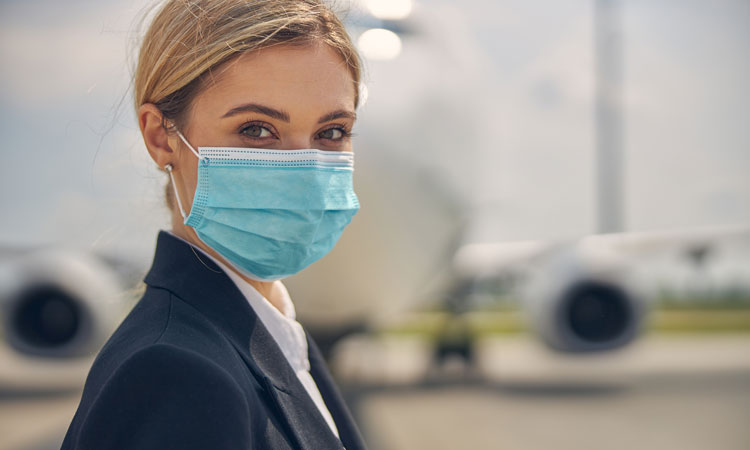 Worn mask testing
Worn mask testing in employees can identify positive infection of your staff, even when they show no symptoms. In fact, worn mask testing has prevented outbreak in our own Eurofins Steins laboratory in Vejen, Denmark—detecting asymptomatic laboratory employees three times and preventing an outbreak.
Steins is the most important food laboratory in Denmark, and as the entire country depends on its vital services for safe, traceable food from the country's primary dairies and slaughterhouses, any laboratory disruption during the SARS-Cov-2 pandemic would be catastrophic.
Same-day worn mask test results are possible, and because they are pooled—teams of up to 10 people at a time—the solution is cost-effective. Staff are only PCR tested when a positive is detected in the pool. It's a powerful tool to contain the spread of the virus and maintain your site's productivity.
Surface testing
Surface testing enables you to you determine and demonstrate the effectiveness of cleaning and disinfection measures on your site and can also deliver fast turnaround times—often on the same day.
Eurofins testing can detect the SARS-Cov-2 virus on various types of surfaces, from communal areas to canteens, toilets and vending machines; the results can trigger clinical employee testing to prevent a COVID-19 outbreak. Best of all, sampling requires no expertise or special training, so more junior staff can execute. Surface testing can even detect SARS-Cov-2 in areas where the virus is no longer contagious—further empowering teams to monitor less-tracked areas.
Eurofins Case Study
Eurofins led a study in locations across the world where employees and surfaces were tested over a two-week period. The study demonstrated that sites with Sars-COV-2 contaminated surfaces were 10 times more likely to have clinically positive employees than locations with no or very few positive surfaces. Employees and high-frequency touch point environmental surfaces were tested in parallel using RT-PCR methods.
Indoor air testing
The World Health Organization (WHO) and the Centers for Disease Control and Prevention (CDC) now acknowledge that aerosol transmission in indoor environments plays a significant role in rapid transmission of SARS-CoV-2. In fact recently the journal Nature asserted that the emphasis on surface testing is too high—it is a powerful tool for monitoring cleaning and disinfection processes, but that "the evidence is now clear. The coronavirus SARS-CoV-2 is transmitted predominantly through the air—by people talking and breathing out large droplets and small particles called aerosols. Catching the virus from surfaces—although plausible—seems to be rare."  
The potential for increased viral loads in indoor air also is a concern as additional variants continue to emerge, potentially making air testing a more critical monitoring solution.
Air testing provides an opportunity to assess the air before staff returns to work, test for the presence of the SARS-Cov-2 virus rather than testing the entire population once they are on site, and take action if airborne infection is detected.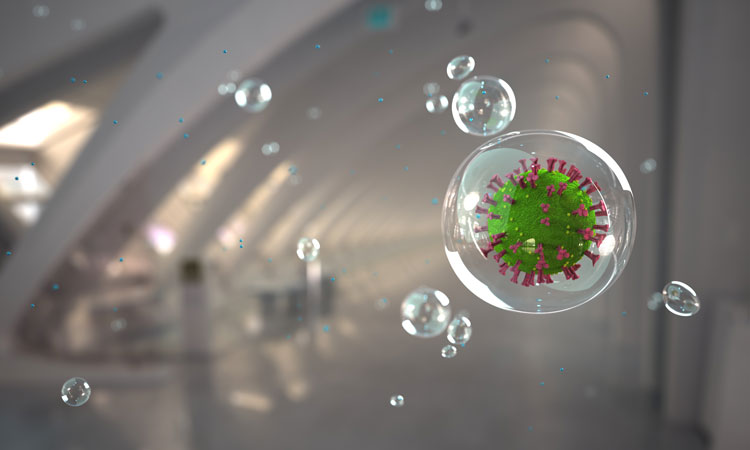 Wastewater testing
Regular wastewater testing of consistent populations provides ongoing monitoring and tracking of infections to enable large sites, governments, and municipalities to isolate infection and prevent outbreak. Wastewater testing can detect SARS-CoV-2 up to seven days before infected persons experience symptoms and in a population with an infection rate as low as two to 10 infections per 10,000 people.
The method is non-invasive—you only need a few samples at a time— and cost-effective, as it targets a large population with few analyses. Large, populous EU governments already employ wastewater monitoring to anticipate infection and prevent spread, and we have success stories on sites ranging from long-term care homes to prisons. Eurofins customises each wastewater testing protocol based on the unique logistics and dynamics of each site.
Eurofins is a trusted provider of scientific excellence and long-term solutions
Eurofins is a global scientific leader in clinical, forensic, pharmaceutical, food and environmental laboratory testing, uniquely positioned to deliver cross-functional COVID-19 solutions for almost any industry. In 50 countries, with 800 laboratories, 50,000 employees, 200,000 reliable and validated analytical test methods, and delivering 400 million test per year, we are here to find your solution.
We all want to take flight again. Eurofins' suite of services is the only long-term SARS-Cov-2 solution on the market today that provides the comprehensive testing strategies and practical implementation approaches to reduce the impact of COVID-19 on business and communities.