Supporting the air cargo industry in transporting the COVID-19 vaccine
Steven Polmans, Chairman of The International Air Cargo Association (TIACA), tells International Airport Review about the work that is being undertaken to better support the air cargo industry in transporting the vital COVID-19 vaccine across the globe, as well as discussing some of the challenges that come with playing such a key role in what is being described as the biggest logistical challenge in recent memory.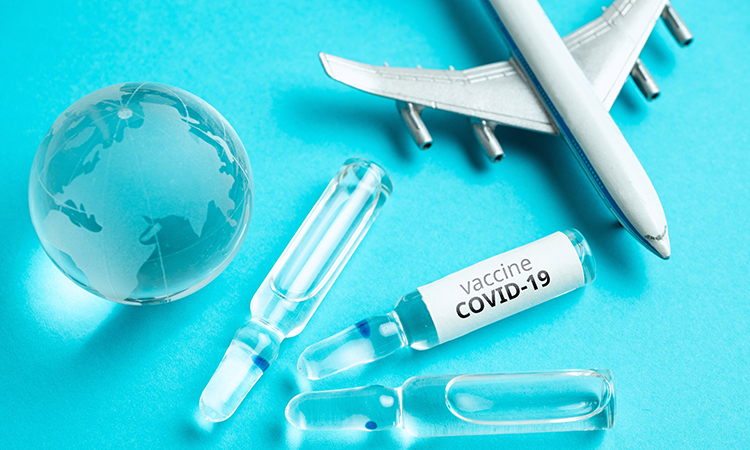 How significant a role will the air cargo industry play in supporting the handling and distribution of the COVID-19 vaccine?
All modes of transport will play an important role in the distribution of the vaccine; next to each other, but also in addition to each other. Due to the limited production facilities and the global need at the moment, the urgency and, thus, speed needed means that air cargo will be a crucial and very important stakeholder in getting the job done.
We have seen already several charter flights only transporting vaccines, but lots of shipments are loaded in smaller amounts on regular and scheduled flights, as well. Once more production sites become operational and more people get vaccinated, the need for air cargo might reduce, but this is not expected in the next months. As we have learned during this pandemic, things change quickly, and we will need to evaluate permanently and be very agile and flexible.
What are the difficulties that the air cargo industry is facing in effectively doing this?
Our biggest challenge is probably the handling of the different vaccines and the lack of information available on the specific requirements. Each vaccine has its own requirements and temperature limits, and a lot of information is only available at the last moment. That makes it very difficult to prepare for those in the supply chain. The limited air cargo capacity also has an impact, but we did notice a lot of interest and commitment from airlines to do what is needed to get the goods transported by adding capacity where needed.
How can the industry work to combat these difficulties?
As said so often before, only true collaboration can help: Sharing the limited information available, looking for common solutions and standardised processes, joint training. Several local initiatives have been introduced at many airports across the world to work together in order to be able to efficiently handle these vaccine shipments.
During 2020, TIACA formed a partnership with Pharma.Aero. What is the purpose of this partnership?
One of the main concerns we saw amongst our members was the fact that no information was available on what was to be expected: Will air cargo be needed? If so, on what routes? How will these vaccines be transported? What cooling infrastructure was needed? And so on. So, at The International Air Cargo Association (TIACA), we wanted to bring some clarity to this for our members. As Pharma.Aero was about to do the same, we decided that it would make sense doing this together in order to have more information available to our members and sooner. It would not be a good signal to advocate for more collaboration in the industry whilst, at the same time, starting to compete with a friendly association on such an important topic.
How did TIACA contribute to the development of the vaccine transportation guidance and how will it support the industry?
We have been reaching out to several pharma manufacturers trying to get more information on the expectations and forecast from each of them sooner. At the same time, we also wanted to warn and educate them to ensure that they did not have the wrong expectations about what our industry could do or deliver in a noticeably short time frame. They did not necessarily consider a lot of limitations, such as the limited amount of cool containers available worldwide, but also the limitations of the amount of dry ice that you can use on board an aircraft.
We also engaged with the different stakeholders in our industry to create sufficient awareness and preparing them for what was coming. Sharing best practices between our members and the rest of the industry is still on the agenda. Let's not forget that we only recently started the transportation of vaccines, so we are still in the early stages of our work and a lot is still ongoing. Our goal is and was not to duplicate the work done by others – such as the International Air Transport Association (IATA) – but to deliver complimenting information that is useful for our members and the industry, in general.
Steven Polmans has spent most of his career in the world of aviation and has held management positions, both operational and commercial, in the handling industry. In October 2010, he joined Brussels Airport as Cargo Marketing Manager and then, in February 2012, Polmans was appointed as Head of Cargo and Logistics. In this position, he is responsible for developing and implementing the overall cargo strategy of the airport. Since 2016, Polmans was also one of the founding fathers of Air Cargo Belgium and the first Chairman of this newly established air cargo organisation at BRUcargo, grouping all stakeholders involved. In August 2016, Polmans also joined the board of The International Air Cargo Association (TIACA), of which he became Vice Chairman in October 2017. In April 2020, Steven was promoted to Director of Cargo & Logistics and, amongst his new responsibilities, he is now also in charge of all cargo real estate development and portfolio management. In July 2019, Steven took over the role of Chairman at TIACA, a position that he still holds today. Early in January 2021, he took up the responsibility of Chief Customer Officer at Nallian, a cloud and data sharing company enabling companies to operate as one, generating granular insights and unparalleled levels of efficiency and transparency for all.
Related topics
Related people