Handling COVID-19 and safeguarding the airport for the future
John Holland-Kaye, CEO of Heathrow Airport, stresses the importance of the industry working together on a Common International Standard for aviation health testing, because, once the pandemic is over, the next hurdle will be climate change.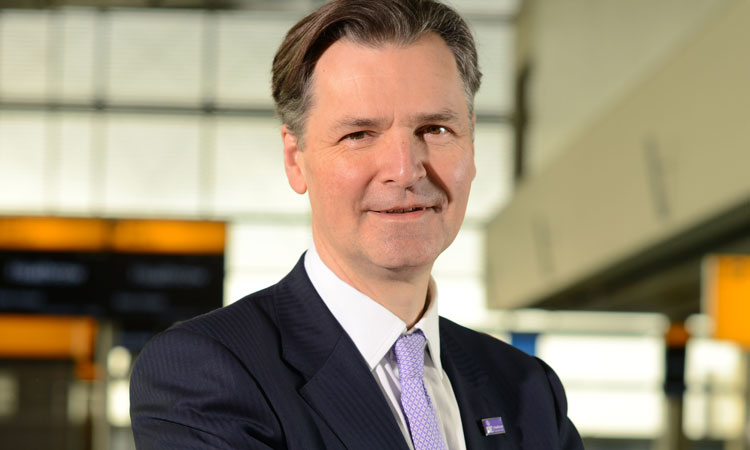 2020 has been a year that those within the aviation sector had never thought possible. The impacts of COVID-19 have been collectively worse than the effects of 9/11, the last global recession, the Gulf War and the Icelandic ash cloud of 2010 combined. In January 2020, London Heathrow Airport (LHR) was enjoying its ninth year of consecutive growth and was Europe's busiest airport.
The collapse in demand during March 2020 was staggering, as countries closed their borders. We worked with the rest of the international sector to make it safe to fly. We reviewed every step of the passenger journey, installed safety measures where needed and adopted pioneering technologies. These include UV cleaning robots – which kill bacteria and viruses – UV handrail technology, hand sanitiser stations and newly trained hygiene technicians to protect passengers and colleagues.
The feedback from passengers has been positive, and we know that the appetite to fly remains strong. The issue for aviation is that countries around the world have been cautious about reopening borders. In the initial stages of the pandemic, this was understandable. But, as we have learned more about how the disease is spread, and how we can detect it, we don't need such blunt instruments as closed borders, or even blanket quarantine, to prevent transmission across borders. As the crisis has dragged on, the economic and social cost of lockdowns and closed borders is becoming more severe, as a health pandemic turns into an unemployment pandemic.