Issue 4's Airport Security In-Depth Focus
Airport security will now need to consider more than potentially concealed items. There will be many questions directed to the security sector regarding its evolution post pandemic.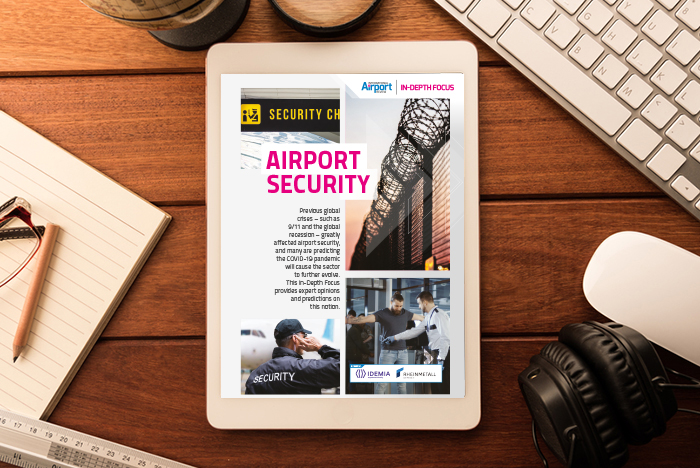 Previous global crises – such as 9/11 and the global recession – greatly affected airport security, and many are predicting the COVID-19 pandemic will cause the sector to further evolve.
This In-Depth Focus provides expert opinions and predictions on this notion.
The new security sector
Sylvain Lefoyer, Deputy Director in charge of Aviation Security and Facilitation in the Air Transport Bureau of the International Civil Aviation Organization (ICAO), details the future outlook for airport security post COVID-19.
Why Performance Based Oversight, SeMS and professionalisation of training are imperative for the aviation sector
Kirsty Wells, SeMS Programme Lead, and Nina Smith, Head of Training and Human Factors, at the Civil Aviation Authority, discuss the move towards Performance Based Oversight and how SeMS is the stepping stone in achieving this, alongside the professionalisation of training.